Mahler's Third Symphony, Philharmonia, Paavo Järvi, RFH review - phosphorescent glow, depths only glimpsed |

reviews, news & interviews
Mahler's Third Symphony, Philharmonia, Paavo Järvi, RFH review - phosphorescent glow, depths only glimpsed
Mahler's Third Symphony, Philharmonia, Paavo Järvi, RFH review - phosphorescent glow, depths only glimpsed
Stylish conducting, classy playing, but no big emotions in the crucial finale
Paavo Järvi: not the Messiah, but a first-rate conductor
This longest, wackiest and most riskily diverse of Third Symphonies became Esa-Pekka Salonen's personal property during his years as the Philharmonia's Principal Conductor. His successor, Santtu-Matias Rouvali, has (in)famously said he's not interested in Mahler. Two of the orchestra's most distinguished visitors, Jakub Hrůša and Paavo Järvi, certainly are, so after Hrůša's blazing Second, hopes were high for Järvi's Third.
It delivered in terms of masterful conducting, effortless in every gear change, and in all those sonorities which must have seemed outrageously novel in 1896; when the playing's as good as the Philharmonia's, they still have the capacity to surprise. The echo-aftermath of the horns' big summons at the start was especially startling; Mahler's idiosyncratic take on the May Day marchers who take over from solemn nature sounded brilliant, if kept on the leash (sometimes a touch of apparent out-of-controlness is good). I'd never quite registered the levels of delicate virtuosity required for the second-movement flower picture, so innocuous at the start; the woodland panics of the scherzo could not have been more magically offset by the distant flügelhorn (the programme credited flawless James Fountain as "offstage trumpet", but whatever the instrument, the sound was exactly right).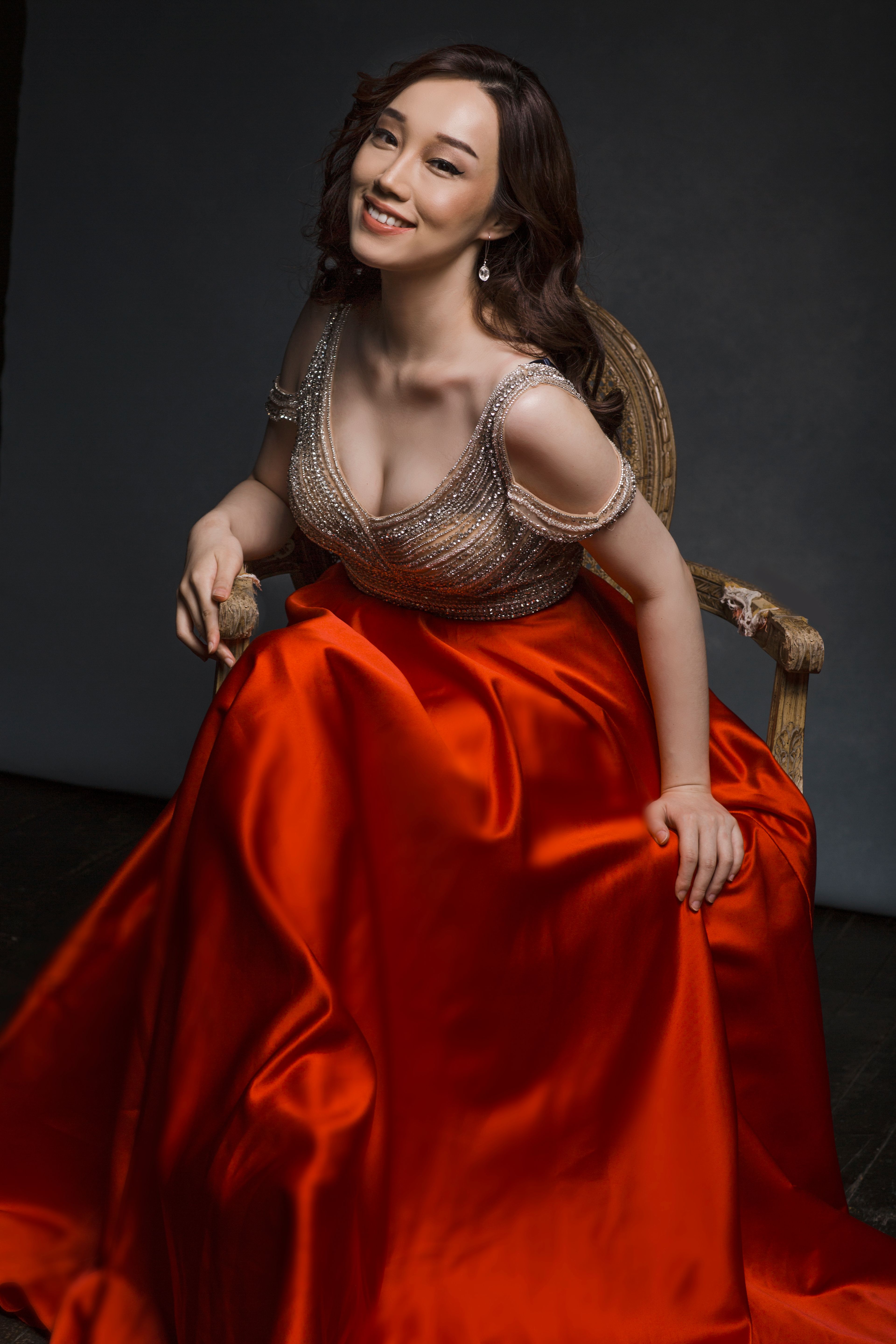 The spell was broken a little by Hogni Wu's delivery of the Nietzsche text in the midnight song (the mezzo pictured left); several phrases bloomed, but you really need a rock-steady contraltoish tone for the oracular pronouncements, From dark to bright, and the matin bells of the next vocal number had all the cheek Mahler asks for from the excellent Tiffin Boys' Choir, offset by the classy ladies of the professional Philharmonia Voices.
Then comes the big test: can the conductor really pull off the finale's long ascent to the heights? Salonen came to do so over time; the benchmark here will always be Haitink's absolute naturalness. Perhaps the relationship with the orchestra needs to be a long-term, consistent one to dig deep. This was glowing on the surface, but didn't move me; there's a fine line between universal and self love in putting across what Mahler demands here. It's a tough ask after so much hard work over the previous 75 or so minutes – no surprise if the trumpeters, so good up to the final minutes, sounded less than seraphic in the last haul – and this was no failure. But less, for once, would have been more.
All those sonorities which must have seemed outrageously novel in 1896 still have the capacity to surprise
rating
Share this article