Tuning the focus inward: violinist Esther Yoo on performers facing their demons in a crisis |

reviews, news & interviews
Tuning the focus inward: violinist Esther Yoo on performers facing their demons in a crisis
Tuning the focus inward: violinist Esther Yoo on performers facing their demons in a crisis
A timely reflection in Mental Health Awareness Month
Esther Yoo: 'we must learn to navigate our inner realm'
COVID-19 hurls the artist into the unknown. June is the time of year where I, like many, look back on everything I have accomplished over the last two quarters and look forward to my plans and goals for the next six months. As my birthday happens to fall in mid June, it's a particularly opportune moment for me to think about my personal timeline and envision how I want to commence a new year.
For the first time ever, though, my reflection involuntarily focuses on everything I have not been able to accomplish this half-year and my spirits are not greatly lifted by the prospects for the remainder of 2020.
I feel very fortunate that I was able to perform two concerts in the UK just days before the government banned public gatherings and the country shortly thereafter went into lockdown. Ever since those memorable performances in London and Hull with the Royal Philharmonic Orchestra (conducted by Thierry Fischer on 10 and 12), the majority of communications I have received relating to concerts are primarily concerning postponements and cancellations.
Initially, there wasn't very much time to process the calamity as I found myself in a chaotic situation of rapidly trying to find an accessible travel route from Europe to Asia where I could finally join my family. However, once I arrived and began to self-quarantine, the abrupt calmness of the newfound freedom of time was honestly, quite refreshing. For someone who knows life as living out of a suitcase and calling hotel rooms "home", the chance to stay put at a proper home where I could sleep in one bed and cook my own meals for weeks on end was an intriguing opportunity.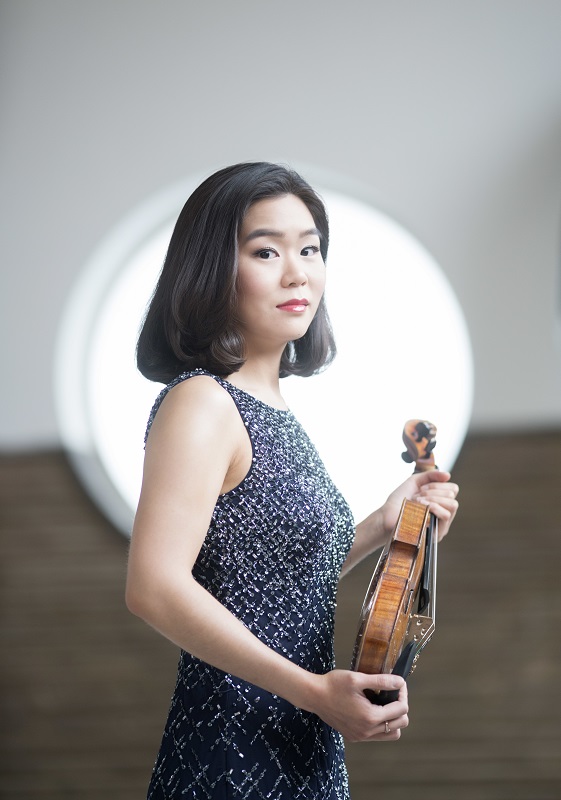 The unforeseen silence enabled me to finally take time for myself: to rest, reflect and also re-evaluate what is most important in life. However, I quickly learned that silence is a double-edged sword. All the freed-up mental space I had acquired was beginning to be invaded by concerns, doubts and fears. To make things worse, due to COVID-19 restrictions, I didn't have many outlets to direct my energy towards, nor did I have any sense of proper artistic fulfillment to compensate. Naturally, some of my worries were related to the current global state, but others were issues that I had batted off to the sidelines for years and were now resurfacing to the forefront of my mind. Being an innate over-thinker, I became anxious not only by the concerns themselves but also by the fact that these anxieties were taking up residence in my mind at all. During a time where social contact is limited and speaking about personal troubles seems selfish and trivial in comparison to the status quo, I struggled to quell the voices in my head on my own. Slowly, but surely, the panic increased.
These are challenging times everywhere in the world and the mental strain from scrambling to find a "new normal" and redefining our purpose in life, combined with the constant bombardment and fluctuation of news, should not be neglected. The invisible threat is always most frightening and the overwhelming "unknown" poses an immense stress for us all. For me personally, not knowing when my next performance will be, not knowing how I will feel once I return to the stage after not having performed for so long, not knowing how my economic situation will pan out, not knowing when I will be able to return home to Europe, not knowing how many more people will be infected tomorrow, not knowing when there will be a vaccine, not knowing if and when the virus will return… these are just a few of my "unknowns".
Telling ourselves that we are well because relatively speaking we are physically healthy, and maintaining a strong façade, is not sustainable mental health. What will we do if the pandemic returns and we are all facing restrictions and isolation once again? Just as we create new routines in our daily lives, we should incorporate new methods of preserving and nurturing our mental health under these unprecedented circumstances, especially as we can no longer solely rely on external relief methods such as yoga classes, therapeutic walks in nature or chats with friends. Developing stability and fulfillment within ourselves is essential now more than ever before. As we are increasingly obliged to spend time in the solitude of our thoughts, we must learn to navigate our inner realm: reevaluate our priorities, clearly define our purpose and, especially as artists, translate these complex sentiments into our art.
In the end, our good health will be what enables us to emerge from this tunnel. We automatically take precautions to physically protect ourselves from COVID-19, but we must remember that strong mental health is also what will help us survive these times. As scary as it is to face our own demons, I appreciate having this time where I am forced to address my anxieties and grow stronger from this experience.
In honor of Mental Health Awareness Month, I hope we can turn these difficult times into an opportunity to tune our focus inwards and work towards being healthy as a whole, ultimately bringing more positivity and value into our lives.
Developing stability and fulfillment within ourselves is essential now more than ever before
Explore topics
Share this article