Edinburgh Fringe 2015: Kieran Hodgson/ Richard Gadd/ Trygve Wakenshaw |

reviews, news & interviews
Edinburgh Fringe 2015: Kieran Hodgson/ Richard Gadd/ Trygve Wakenshaw
Edinburgh Fringe 2015: Kieran Hodgson/ Richard Gadd/ Trygve Wakenshaw
Into the final lap at the world's biggest and best arts festival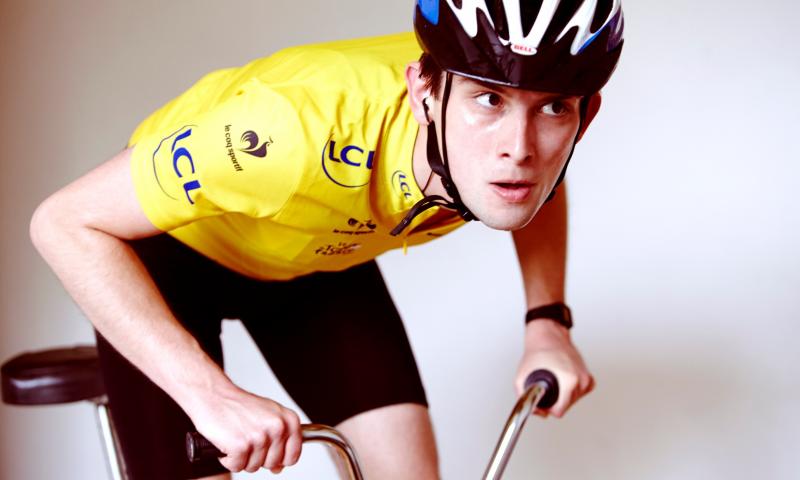 Kieran Hodgson tells a (mostly) autobiographical story about his boyhood devotion to Lance Armstrong
Kieran Hodgson, Voodoo Rooms ★★★★
When Kieran Hodgson was growing up in West Yorkshire in the early years of the century, he was obsessed with two things – cycling and Lance Armstrong, then the greatest cyclist the world had ever seen.
In 2003, where the engaging and very funny Lance begins, 15-year-old Kieran is preparing for a cycling challenge organised by the scout troop he and his best mates Simon and Matthew belong to, run by Rob.
As he tells the tale, Hodgson, wearing a yellow cycling jersey, hops on and off a static bike, and moves seamlessly among a large cast of vividly realised characters – Rob and Co, his mum and various people he met later at university.
Whenever tough decisions had to be made – whether to try to win the challenge or wait for a slower friend, whether to stay with his childhood mates or go to university in the south of England – the young Kieran would ask himself what would Lance do, and have imaginary conversations with him.
But then, of course, the revelations about Armstrong's drug-taking surfaced (Hodgson brilliantly evokes that with a visual gag) and later the disgraced sportsman made his famous appearance on The Oprah Winfrey Show, which rather poignantly made the adult Kieran cry when he watched it on his phone in a branch of Pret a Manger – "the latte was really hot" – and which he recreates here.
There is redemption of a kind, when the Tour de France goes to Yorkshire and the adult Kieran returns to seek out his old mates – but there are a few turns in the road before we reach the finishing line.
Hodgson is a very talented performer and has written an amusing and often poignant coming-of-age tale, and knows when to polish a story for comic effect – but also when to be painfully honest.
Until 30 August

Richard Gadd, Banshee Labyrinth ★★★★
This is a show in which there is such a big reveal that to write about it at all runs the danger of giving the game away, but Richard Gadd's superb Waiting For Gaddot is part comedy, part theatre, part multimedia show, and a total blast.
What I can say is that it brilliantly deconstructs an Edinburgh Fringe show. We start as Gadd's nervous tech (the comic Ben Target) realises that Gadd is late for the show, and he desperately tries to fill in, lamely reading out scripted jokes and then showing Gadd's family videos. As the hour goes on, things go from bad to worse.
Lesley Joseph (appearing in the family video) does a fantastic turn as Gadd's libidinous trailer-trash mother, and he convincingly parlays a comic so hungry for success that he'll do any old shtick for critics' stars, and has nothing nice to say about his fellow turns.
There is some cartoon violence and the social media segment is a hoot, and as the hour progresses things take a gloriously demented turn. A triumphant one-off.
Until 30 August
Trygve Wakenshaw, Pleasance Courtyard ★★★★★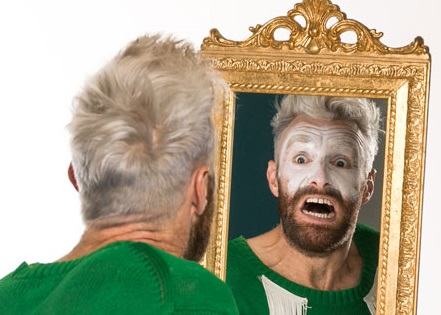 Somebody who should know better described this as "a sort of clowning/mime show" – which really doesn't do it justice. Even though New Zealander Trygve Wakenshaw did indeed study in Paris with Philippe Gaulier, Nautilus defies such a banal description. It is astonishing, original, witty and engrossing.
In about 20 inter-related scenarios, Wakenshaw contorts his seemingly elastic lanky body into various characters and creatures (animals loom large here), including a chicken crossing the road, a caterpillar (beautifully realised) turning into a butterfly, a stand-up comedian going through a cheesy routine, and a hunter tracking down a dinosaur.
In some Wakenshaw speaks, in order to deliver punchlines to a running gag about "no means no", and in others he mimes to an Aretha Franklin number, aimed with increasing hostility at some poor bloke in the front row.
Some stories take some concentration to follow, but it's worth the effort as the payoffs are so gloriously unexpected. Edinburgh Fringe audiences rarely give standing ovations but they did on the night I saw Nautilus. It was thoroughly deserved.
Until 30 August
Hodgson knows when to polish a story for comic effect
Share this article