Harry Hill, touring review - uneven madcap show |

reviews, news & interviews
Harry Hill, touring review - uneven madcap show
Harry Hill, touring review - uneven madcap show
Pedigree Fun is his first tour in nine years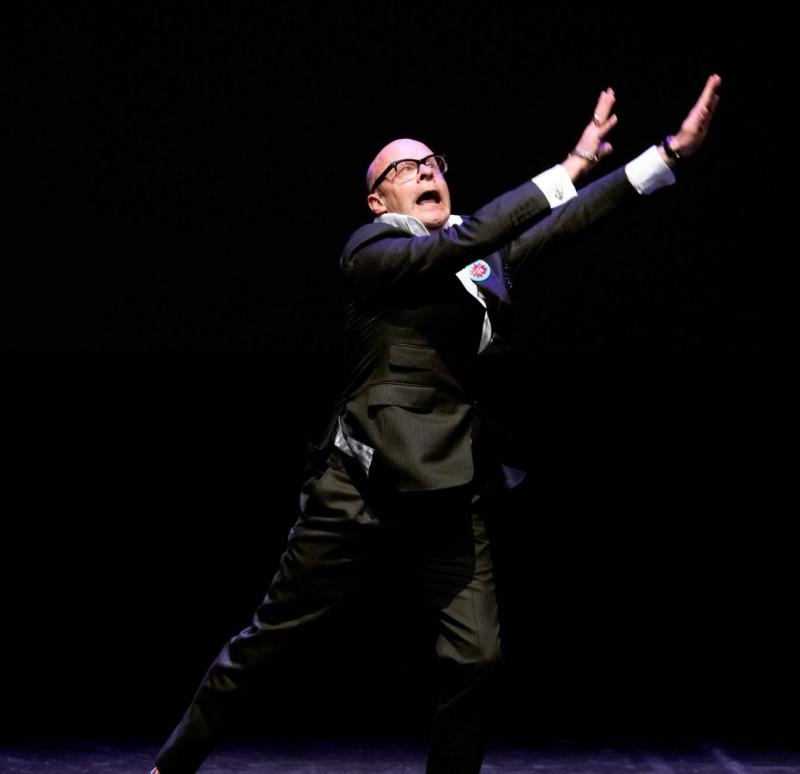 Harry Hill packs a lot in to his two-hour show
It has been a long time since Harry Hill went on tour – 2013 – so one can assume that many of the youngsters in the multi-generational audience hadn't seen him perform live before, but were there because they know him from his deliriously funny television work, much of it available online. I hope they weren't disappointed – but I suspect, judging by the lack of laughter around me, that at least some were.
Hill is an endlessly inventive comic, and he had a slew of props on stage to deliver his gags – most of them utterly daft and beyond explanation – and a lot of Pedigree Fun is brilliantly, joyfully funny. He moves seemingly at random between visual gags and audience interaction to physical comedy and songs (and much else) – but this is all planned mayhem.
He says he doesn't do observational comedy, but Hill throws in the odd joke about how kids growing up in the 1970s were hard – unlike the present young generation with their soft-play areas – and guys them again by talking about how his generation have taken it all. In a two-hour show that packs a lot in, there are some dreadful puns too – talking about being pestered by a solar-panels salesman, he says: "I told him to stick them where the sun don't shine."
A section about a baby elephant traumatised by a clown is wonderfully surreal, and Hill intermittently sneaks in a reel of very smart political gags about China's human rights abuses through the medium of bubble wrap (a first in comedy, surely) and there's a decent recurring joke about Bill Gates.
Another running gag fared less well. In a show with a lot of audience participation, the joke about identifying "tray bake or tear-and-share" pastry goods (or by extension people and animals we could describe as such) as pictures appeared on the large onstage screen was very funny the first time, but many quickly lost their appetite for it when it kept, er, repeating.
There were also a couple of missteps in Hill's interactions with women in the front row – a coarse insinuation about pubic hair, and a sour routine about married life – but there were moments of utter joy too.
Maybe there was just too much going on, or maybe Hill wasn't on top form, or maybe his absurdist comedy doesn't suit a large venue like G Live, where I saw Pedigree Fun – but for whatever reason the evening didn't scale the madcap heights we're used to.
A section about a baby elephant traumatised by a clown is wonderfully surreal
rating
Explore topics
Share this article