John Robins, touring - high anxiety can be funny |

reviews, news & interviews
John Robins, touring - high anxiety can be funny
John Robins, touring - high anxiety can be funny
Addiction and angst laid bare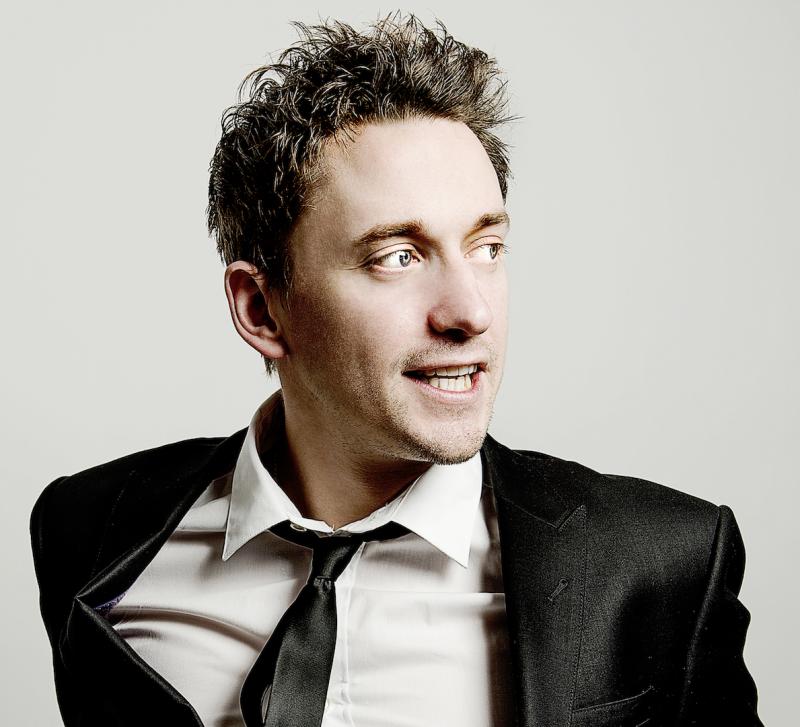 John Robins leaves us on a hopeful message
Recovery from alcoholism is now standard fare in stand-up comedy; so too are living with ADHD, OCD, depression and anxiety. It's the last of those conditions, combined with becoming sober, that 2017 Edinburgh Comedy Award winner John Robins has fashioned into a striking and affecting show, Howl, which I saw at the Gulbenkian Theatre in Canterbury.
"Issues" don't always lend themselves to sparkling comedy, but Robins weaves an involving tale which begins, innocuously enough, with his venture to buy a slotted spoon. As he details precise dimensions of said utensil, descriptions of the shops he visited and his internet searches, it is in parts a shaggy-dog story.
We realise his search wasn't simply a determination to buy, Goldilocks-like, just the right kind of slotted spoon – we can all sympathise with that – but indicative of something more serious.
Gradually Robins fills in the details of how this episode led him eventually to seek help as he had become almost paralysed by anxiety, how attendant controlling impulses had affected his relationships (his pandemic lockdown story involving his ex-fiancee's condiments is a doozy) and a racing demon of a mind that could be calmed only, he thought, by alcohol.
"It's just a couple of cans," he lied to his GP about his daily alcohol intake when he finally sought help – for his anxiety, not his drinking. Well, yes, a couple of cans that came in packs of eight, he admits to us.
This being a comedy show, there are plenty of laughs along the way. And this being a John Robins show, there is also a lot of comedy ego on display – we hear about his expensive car and his comfortable lifestyle – but it's always with reference to the fact that he can afford such things because, at 41, he's single and childless.
Howl is perhaps less overtly joke-laden than previous shows in which Robins has talked about the quirks of his personality, but the self-reflection here has greater purpose. There is a section in the second half that, better than any medical textbook, shows those fortunate enough not to have experienced anxiety how it feels to have a mind that just won't be calm.
But while it's honest and raw, it's also hopeful as Robins charts his way to being sober and mentally stronger, describing his new Zen-like responses to the irritations of modern life. And to show how far he's come, he makes a trip on a ridiculously over-packed rush-hour train stuffed with annoying people sound almost bearable.
He had a racing demon of a mind that could be calmed only by alcohol
rating
Explore topics
Share this article