Lou Sanders, Soho Theatre review - shame put under the spotlight |

reviews, news & interviews
Lou Sanders, Soho Theatre review - shame put under the spotlight
Lou Sanders, Soho Theatre review - shame put under the spotlight
Raw honesty, red faces
Tuesday, 26 February 2019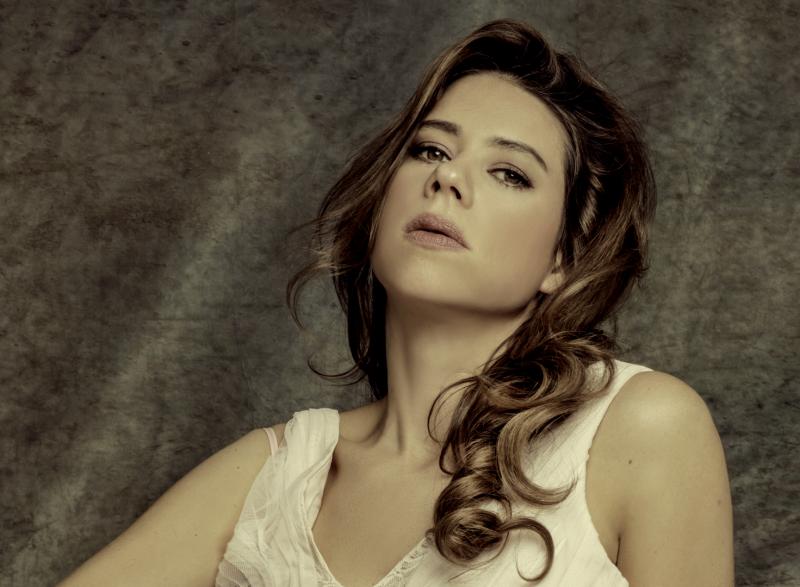 Lou Sanders mines her own life for some cracking anecdotes about shame and embarrassment
Have you ever felt the hot shame of saying or doing the wrong thing? Not just embarrassment – that's for amateurs, says Lou Sanders in her wonderfully honest and revealing show Shame Pig, in which she essays some of her life's red-faced moments. Embarrassment is fleeting and lends itself to a good anecdote (or a fine joke in a stand-up set), she says, while shame is a much more corrosive emotion, and one that young women in particular burden themselves with unnecessarily.
The show is part stand-up, part performance, as her brief but whip-smart take-off of a TED talk at the top of the hour attests. What follows is a series of frank (very frank) and funny stories about her love of sex and her previous love of alcohol (sometimes overlapping) told with verve and the occasional jingle.
Sanders' seemingly scattergun approach hides what is a very well constructed show, with plenty of callbacks and faux-arrogant asides about her wonderful life that we are, of course, supposed to be envious of – "In case you didn't realise, I'm quite spiritual."
The longest segment is devoted to why she gave up drinking and some of the embarrassing/shaming incidents leading up to the decision, including pulling down a famous comic's trousers on stage and barfing on another. But, despite a tale about drunken sex and the issue of lack of consent, this is no misery memoir; quite the opposite, actually, as some of the funniest gags land here.
She packs a hell of a lot in – jokes about labia, abortion, wicked stepmothers, being sex-positive, and the joys of cranio-sacral therapy. Such a lot, in fact, that a really interesting statement – that her dad married seven times – is merely a throwaway line. It says much that with a reveal like that Sanders can quickly bring us back to the subject, er, in hand and we focus on that rather than what is surely another captivating hour in the making.
Sanders is terrific company and manages to delve deep into serious subjects – and make subtle political points – with endearing self-assurance and a noticeable generosity. She's a comic whose next show I eagerly anticipate.
The longest segment is devoted to why she gave up drinking
rating
Explore topics
Share this article