The Bridge, Series 2 Finale, BBC Four |

reviews, news & interviews
The Bridge, Series 2 Finale, BBC Four
The Bridge, Series 2 Finale, BBC Four
Eco-terrorism plot foiled. Other good news in short supply
Sofia Helin and co head down The Bridge's corridor of uncertainty
The Saga saga is over. An eco-terrorist plot to kill off the top tier of Europe's environment ministers has been foiled, with nails bitten to the quick. Various Nordic marriages are in tatters, like a boxed set of Strindberg. Justice has been done but the smiles on faces in the Malmö police station at the end of episode nine had been wiped an hour later. We can't talk about why or the spoiler police will stick us in prison and pay us periodic visits with gifts of designer coffee.
Let's just say it wasn't a good night for Danish law enforcement.
But what an ending. If you didn't feel quite the whoomph of aghastness that socked you in the solar plexus at the end of The Killing III, it wasn't far off. Perhaps this was because, unlike poor old Sara Lund saddled with the lonely burden of carrying a dark Scandinavian drama, here there were two protagonists to divvy up the anguish.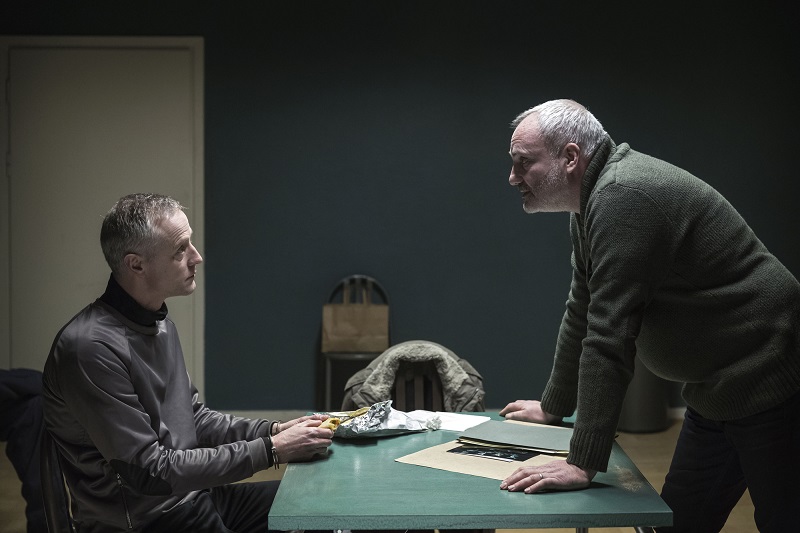 Was The Bridge quite as taut the second time round? At times it felt as if the efforts of Saga Norén to learn empathy by rote verged too far into the realm of slapstick. Her boyfriend Jakob's devotion to her didn't seem to add up. Saga shed a tear at his parting that, while lovely to behold, ran counter to the look of furrowed puzzlement at human foibles permanently pasted on Sofia Helin's brow.
And then the plot has seemed to meander through an odd set of false doors, chief among them the hotel attack on Saga by copycat pranksters in animal masks. It was never quite clear why the lovely Laura, who spent much of her time supine in hospital, was introduced as such a stroppy madam, nor did the plot turn out to have anything to do with disaffected youth, as personified by the sorry orphan Linus in early episodes. A number of potentially interesting same-sex encounters popped up without any form of thematic link. The subplot featuring Munchhausen by proxy never seemed more than a curveball of convenience designed to deepen the connection between the two principals. In Nordic noir the national dish is red herring. But they do cook it ever so well.
But there has been a throughline aside from grandiose villains bent on the spread of terror, and that has been the bleak position on marriage taken by The Bridge's creator Hans Rosenfeldt. The entire plot of the first series hinged in the end on the deranged vengeance of a wronged husband (Lars Simonsen with Kim Bodnia pictured above). In the second series nobody seemed to share a bed with any comfort. The elegant security contractor Caroline Brandstrup found out that her marriage had been breached by her publishing sister Bodil. Another happy household contained Oliver Nordgren the incestuous voyeur who was murdered by his tearful, conflicted wife Gertrud (and as for her…). Even Saga's rumpled boss sighed wistfully about his dying marriage. At least there was Martin and Mette, for whom it was all going so well even though you just knew the Norse gods had probably ordered one final session on the rack. The only relationship that never looked like cracking was between the Copenhagen and Malmö police departments.
The focus has been on Helin's high-concept if massively implausible turn as a brilliant detective with no ability to interact with other humans, but for subtlety of response and range of emotion the real star of The Bridge has been Kim Bodnia's cuddly, stubbly Martin Rohde. But then all the acting has been of astonishing quality. Tova Magnusson-Norling (pictured above left), as the archetypal ice maiden Victoria Nordgren unwittingly playing host to a genocidal virus, deserves her own show. And the good news is there is more of this torture promised in the shape of a third series. The principals will return. One of them needs to be sprung from a tight spot, mind.