Frankie Boyle's Tramadol Nights/ The Morgana Show, Channel 4 |

reviews, news & interviews
Frankie Boyle's Tramadol Nights/ The Morgana Show, Channel 4
Frankie Boyle's Tramadol Nights/ The Morgana Show, Channel 4
Two new hit-and-miss sketch shows both need time to bed in
Tuesday, 30 November 2010
Frankie Boyle: His new TV show is a mix of sketches, stand-up and cartoons
Frankie Boyle's Tramadol Nights is an interesting beast. A mix of stand-up, sketches and cartoons, it's neither fish nor fowl, but many will certainly find it foul - with the comic's penchant for sexually explicit material, unPC humour and determinedly bad-taste jokes, it's bound to upset some viewers. But that's why Channel 4 poached him from the BBC in the first place and have put his name in the title.
His acerbic humour on Mock the Week gained a devoted following - but also the opprobrium of the BBC Trust over a number of offensive gags, after which it was only a matter of time before Boyle and the corporation would part company. Few who watched the Glaswegian on the panel show would have imagined that he harboured acting ambitions, but clearly Boyle has been hiding his thespian light under a bushel all these years. Who knew he liked dressing up and donning wigs and foreign accents?
Some of the sketches went on far too long and were just an indulgence - spoofs, for instance, of the 1980s American TV series Knight Rider (which I suspect most of us can barely remember) and the 1999 film The Green Mile (ditto). Both had a very clever idea as their starting point but ultimately lacked focus, as did a soap called Untitled Street, where political correctness had rendered it utterly bland. "I've got that thing you asked for," said one faceless, beige-dressed character, played by actor number one. "Adjective, adjective, verb," replied the identical actor number two.
But there were gems, in particular his George Michael's Highway Code cartoon - in which a manoeuvre called wanking featured heavily, and the Iranian version of Loose Women, where the burka-clad presenters ended up dead, of course. I have always suspected there was a keen satirist lurking beneath Boyle's potty-mouthed exterior, and these sketches - succinct, funny and subtle - went to support that view.
Overall, the hits just matched the misses, but the show felt padded out with the stand-up inserts, recorded before a studio audience - and anyone who has seen Boyle's current live tour will have heard all that material before and perhaps feel short-changed. It was noticeable, even though some potentially offensive jokes about "Jap's eyes" and "paedophile facilitator" the Pope were included, that Channel 4, after wooing Boyle away from prissy old Auntie Beeb, weren't brave/foolish enough to broadcast his Baby Peter or Madeleine McCann "jokes" last night; I doubt they will any time during the show's six-week run either.
Still, it will be interesting to see if Boyle (who is, unusually for a show of this type, the only writer credited) can keep up the pace. Sketch shows are a demanding beast, requiring dozens of original gags for each episode, and on this showing he will have his work cut out.
Comedy series need time to percolate and by the end of her run Robinson may have entered her stride
Another debutant last night was Morgana Robinson on The Morgana Show, described by Channel 4 as "a big and silly character-based comedy sketch show". Robinson is barely known even within the comedy industry and this show was an extraordinary leap of faith for the broadcaster, and I'm not sure it is doing her any favours by pitching her straight on to the main channel with a series rather than giving her time to develop her undoubted talent with a one-off show on E4, as would normally happen. But comedy series need time to percolate and by the end of her six-episode run she may have entered her stride.
While much of last night's material was promising, too many sketches - the sniping television co-presenters, a warring married couple, London Mayor Boris Johnson being a bit of a buffoon - have been done many times before and here lacked any new twists or insights, and her punchlines lacked oomph.
However, Robinson's teenage would-be TV presenter Gilbert (already a star on YouTube) raised a smile by accidentally filming himself playing trouser billiards, as did her knowing spoof of Cheryl Cole and Dannii Minogue on The X Factor. But it was her spot-on Fearne Cotton, who spoke entirely in bombastic clichés, that was utterly brilliant and worth tuning in for alone.
LONG LIVE THE SKIT: THE BEST RECENT SKETCH SHOWS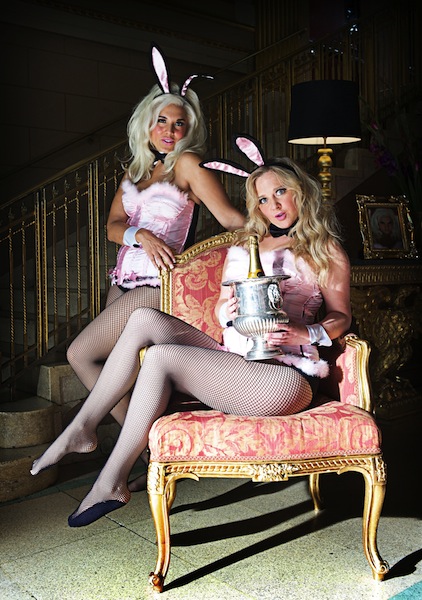 Cardinal Burns. Attention to detail and the perfectly formed mini-stories
Come Fly With Me. The Little Britain stars take a blunt instrument to the aviation industry
That Mitchell and Webb Look. Intelligent sketch comedy that would have put a smile on Lord Reith's face
Tracey Ullman's Show. Brilliant and welcome return to British television
Watson & Oliver, BBC Two. Original writing and superb acting bring a freshness to the form
PLUS ONE TURKEY
Walliams & Friend. Little Britain star limps back to sketch comedy with a new guest every week
'I have always suspected there was a keen satirist lurking beneath Boyle's potty-mouthed exterior'
Explore topics
Share this article