Tamerlano, Il Pomo d'Oro, Emelyanychev, Barbican |

reviews, news & interviews
Tamerlano, Il Pomo d'Oro, Emelyanychev, Barbican
Tamerlano, Il Pomo d'Oro, Emelyanychev, Barbican
An inexcusably poor evening of music from a superb ensemble
Wednesday, 11 November 2015
Julia Lezhneva: the young soprano was the evening's biggest disappointment
The curse of Tamerlano strikes again. The last time London saw Handel's darkest and most sober opera was in 2010. Graham Vick's production for the Royal Opera House lost its unlikely star Placido Domingo before it even opened in London, ran interminably long and lost any emotional impetus somewhere in the course of its three-and-a-half hours.
To say, then, that last night's concert performance from Maxim Emelyanychev and Il Pomo d'Oro made an even poorer job of the piece is not to dismiss it lightly.
The Barbican have fine form where baroque opera is concerned. We've become used to concert performances that are in fact semi-stagings – with the emphasis more or less on the "semi" – with props, basic sets and off-copy singers delivering fully dramatised performances. What we got last night was the laziest of concerts.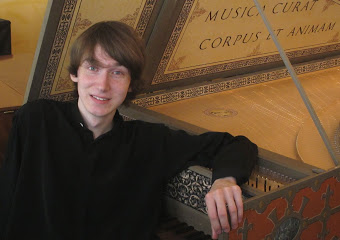 Singers came and went seemingly at will, frequently absent when still implicated in the dialogue of others, making a mockery of any attempts at visual drama. And even when they were present, each was wedded to his or her music stand. None of this need have mattered had conductor Maxim Emelyanychev (pictured above) supplemented the lack of staging with vivid musical narrative. As it was, between recitatives that bagged and sagged under their own ponderous weight and senseless pauses for applause (even from Emelyanychev himself) and bows from the singers after every single aria, shattering Handel's already fragmented drama, we were trapped in a second-rate concert that just refused to end.
Then there was the casting. John Mark Ainsley is a peerlessly musical and sensitive singer, but an unlikely fit for the warrior-king Bajazet, tiptoeing where he needed to thunder. He was given little help by Emelyanychev, who, showing no sympathy for a lighter voice, encouraged the band with gestures more suited to Verdi than Handel, crushing Ainsley underfoot.
Julia Lezhneva was the evening's biggest disappointment, however. This young soprano's voice has changed out of all recognition since she first sang at the Barbican only a handful of years ago, developing some terrible technical habits that have stunted its growth, and robbed it of all its natural freedom and certainty of intonation. With no bloom or spin on the sound, Lezhneva can only strike a note and hold it briefly, piano-like, leaving her cruelly exposed in slow arias, which tend flat and gripped, though she still just about gets away with the coloratura. Her Asteria, far from Handel's assertive heroine, was timid and tight throughout, barely registering the presence of love-interest Andronico (Max Emmanuel Cencic).
Cencic, together with fellow countertenor Xavier Sabata (pictured left), was the most vocally secure presence on stage, though determined to break any illusion of character by air-conducting his way through his every aria and losing a fair amount of language in his hazy diction. Musically, though, his Andronico was a worthy rival to Sabata's Tamerlano, making this rocky bromance an unusually fair fight. Sabata is an endlessly watchable performer – relaxed and comfortable, though perhaps lacking the ferocity this psychopath needs to sustain well over three hours of cruelty and scheming.
Il Pomo d'Oro themselves had all the sparkle we usually hear under director Riccardo Minasi, with beautiful solo moments for bassoon, flute and recorder adding colour to propulsive strings. Even their brilliance, however, could not raise this limp performance within a mile of the group's stellar recording from 2014. Plead poor cast substitutions (swapping Karina Gauvin for Lezhneva was never going to be a fair swap) and, in the case of Ainsley, the difference between casting for studio and concert hall, but whichever way you spin it this was still a spectacularly poor performance, and one that failed to grasp the mature complexity and angular beauty of Handel's opera.