Accentus, Insula, Equilbey, Barbican |

reviews, news & interviews
Accentus, Insula, Equilbey, Barbican
Accentus, Insula, Equilbey, Barbican
French polish for early-Classical antiquities
Tuesday, 22 September 2015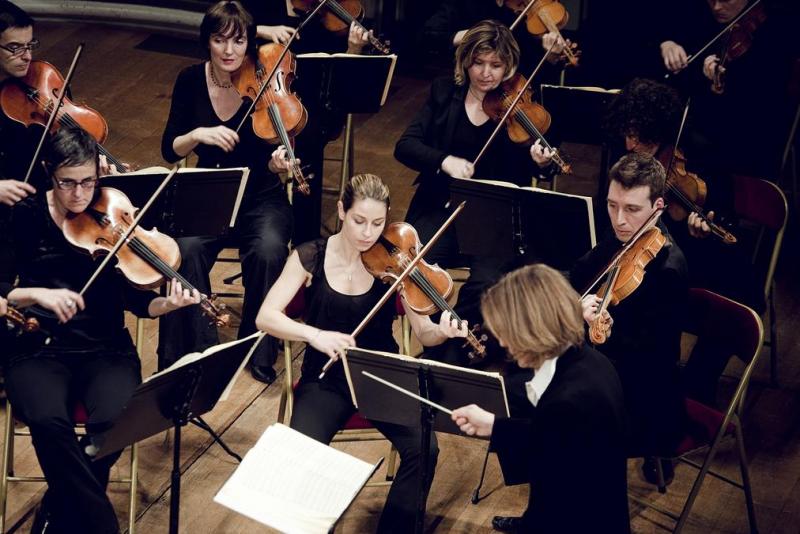 The Insula Orchestra with Laurence Equilbey
The frail bridge between Baroque and Classical aesthetics was the theme for this debut UK appearance by Insula, the period-orchestra extension to Laurence Equilbey's superb vocal ensemble accentus.
With a chunky harpsichord continuo and urgent pulse, they delivered an instantly engaging response to the Miserere's pleas for mercy and Zelenka's relentlessly intense setting of it in which chromatic harmony is stretched on the rack and phrases are hammered in place with stabbing accents. Equilbey (profiled here by David Nice) encouraged the strongest of contrasts between a smooth legato for the central fugue and violent gestures of discord for the outer sections of alarmingly explicit lamentation.
Both Equilbey's choir and orchestra are unfailingly disciplined, if to quite different ends
A little over a decade later, but still within his father's lifetime, Carl Phillipp Emanuel Bach wrote a Magnificat that bears both the imprint of JS as well as his own, vivid and unpredictable signature. Continuity is again at a premium, and Equilbey made the most of the wild mood-swings in this 10-movement, 40-minute setting, which owes so much in shape to the setting made by JS for his first Christmas in Leipzig a quarter of a century earlier, and yet is riven asunder by CPE's self-conscious exploitation of a language and culture on the cusp of change. She moulded the stile antico of "Et misericordia" like wax, and both her choir and orchestra are unfailingly disciplined if to quite different ends: the first emollient where the second is explosive, both in pursuit of an polished "Baroque style" that could profitably have been relaxed at times to throw a little more light on the work's points of repose as well as its essential nervous energy.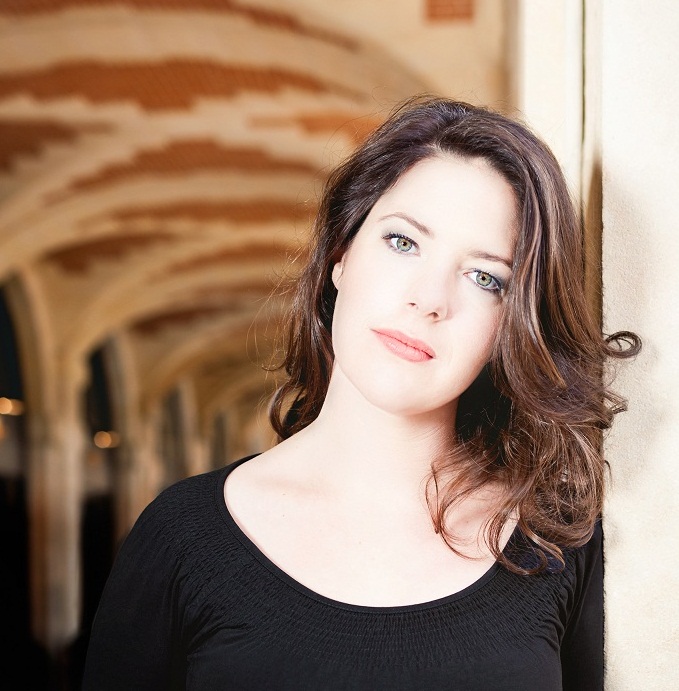 Instead, everyone stayed impressively on-message. The chorus used a soft, French-Austrian Latin copied by all the soloists except, puzzlingly, the Dutch tenor Reinoud van Mechelen, whose plosives ("qFia fecit") arrowed to the back of the stalls. In their "Deposuit potentes" duet there was no contest between him and the finest singer on the stage, Wiebke Lehmkuhl (pictured right), whose rich contralto needed no punched-out consonants to fill the hall, though her familiarity with the work was a an asset of its own: she is the soloist in the award-winning Harmonia Mundi recording by the RIAS Chamber Choir and Akademie fur das Alte Musik of Berlin. Hers is a voice and stage presence it's easy to embrace, similar to Bernarda Fink's if only in the uncomplicated charm with which she has an audience on her side and hanging on her every phrase: hopefully, a career of similar distinction and longevity beckons.
Between the radical statements of Zelenka and CPE, accentus and Insula gave a noble and articulate reading of Mozart's Vesperae solennae de confessore, grand in scale and urgent in delivery. Though not Mozart's most distinctive or personal piece of sacred music, the Vespers have many joys outside the famous soprano solo in "Laudate Dominum", sung here with restrained poise by Judith van Wanrooij. The contrast between Mozart's bold, framing choral paragraphs and filigree solo work was true to an impeccable sense of style in which the Vespers belong unselfconsciously to the buildings for which they were written, Rococo basilicas of marble pillars and plaster stucco.