Classical CDs Weekly: Beethoven, Mysliveček, Tippett |

reviews, news & interviews
Classical CDs Weekly: Beethoven, Mysliveček, Tippett
Classical CDs Weekly: Beethoven, Mysliveček, Tippett
19th century piano music, and symphonies from a 20th century British maverick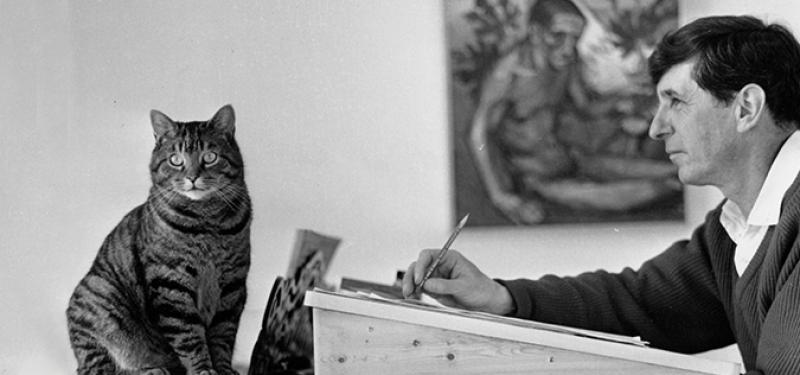 Sir Michael Tippett at work, with friend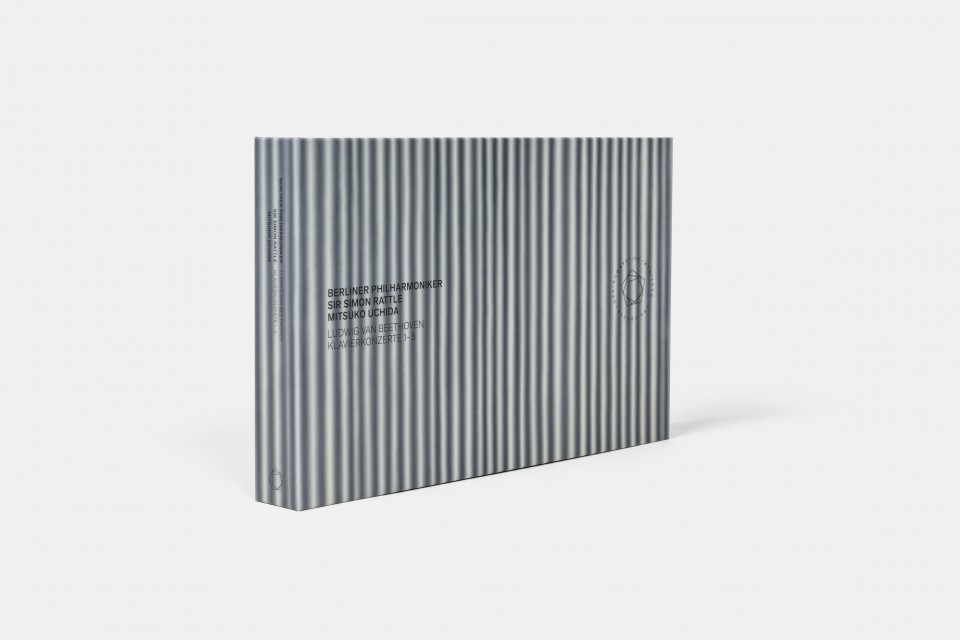 Beethoven: Piano Concertos 1-5 Mitsuko Uchida (piano), Berlin Philharmonic Orchestra/Sir Simon Rattle (Berliner Philharmoniker Recordings)
You can pick up a superb set of Beethoven piano concertos for under a tenner with little effort. This box set is a tad pricier, but worth the outlay, a reminder of a time when new classical releases commanded wider attention than they do now. Mitsuko Uchida's live performances were taped in 2010. She's outstanding, nailing the distinct character of each concerto within seconds, and treated to high-class backing by Rattle's Berliners. Rattle's Berlin years continue to divide opinion but here he's the most accommodating and sympathetic of accompanists: it's telling that he performed with Uchida more than any other instrumental soloist whilst in Berlin. Sample his lithe, perky intro to No 2, Uchida's entry perfectly judged. I like my Beethoven ebullient rather than imposing, and these readings are full of warmth, of humanity. The same concerto's 6/8 finale is a delicious Mozartian romp here, and the last movement of No 1 is similarly zingy.
You can't underplay the gravitas in the C minor concerto, though Rattle gives the major key second subject real warmth, and the finale's shift to C major is moving in Uchida's hands. Timpani, played with hard sticks, have real impact. Best of all is No 4, Rattle answering Uchida's opening phrase with a mere whisper. What follows is dramatic and riveting, despite the music's superficial geniality. Every note is audible, the articulation dazzling. No 5 is big-boned but never pompous, and there's a heart-stopping lead-in to another 6/8 finale. I've enjoyed recent modern sets from Howard Shelley and Paul Lewis, but Uchida is a class apart. The recorded sound is warm and detailed, with applause and extraneous noise edited out. Presentation is as lavish as we've come to expect from this label, so bonus Blu-ray audio and video discs are included, the latter including a winning interview with Uchida.
Josef Mysliveček: Complete Music for Keyboard Clare Hammond (piano), Swedish Chamber Orchestra/Nicholas McGegan (BIS)
If you're enjoying Ivan Ilic's ongoing Reicha series on Chandos, Clare Hammond's Josef Mysliveček anthology is well worth investigating. Poor Mysliveček should be better known, though, as Hammond points out, his name is both unfamiliar and difficult to pronounce. Born in Prague in 1737, Mysliveček's status as a Czech speaker counted against him; Czech was perceived as a language for the lower classes, though in Italian circles he was known as "Il Divino Boemo". Post-WW2, Mysliveček's wind and string music began, slowly, to reach a wider audience, though Czech academics were prevented from travelling internationally and spreading the word. Mozart was a friend and admirer, describing him as a man full of "fire, spirit and life"; Hammond points out that Mozart lifted ideas from Mysliveček's music.
Is it any good? Comparing what's on this disc to Mozart's keyboard disc highlights the gap between talent and genius. Mysliveček's music is less polished, less distinctive but disarmingly attractive. The two keyboard concertos are a case in point. While they're unfolding you're gripped, even if the actual material isn't always memorable. Though the "Larghetto" of the F major Concerto is something very special, clearly anticipating several famous Mozart slow movements. Hammond's poised elegance is something very special: Mysliveček's demands are as much interpretative as technical, and she knows exactly when to step back and let the music speak. Six Easy Divertimenti for the Harpsichord or Piano-forte can't be easy to play this well, and the same goes for the sequence of tiny two-movement sonatas which make up the Six Easy Lessons. If the effervescent "Allegro con brio" of the sixth one doesn't invoke helpless grins, you've no soul. Nicolas McGegan's Swedish Chamber Orchestra excels in the concertos, and sound, artwork and production values are faultless.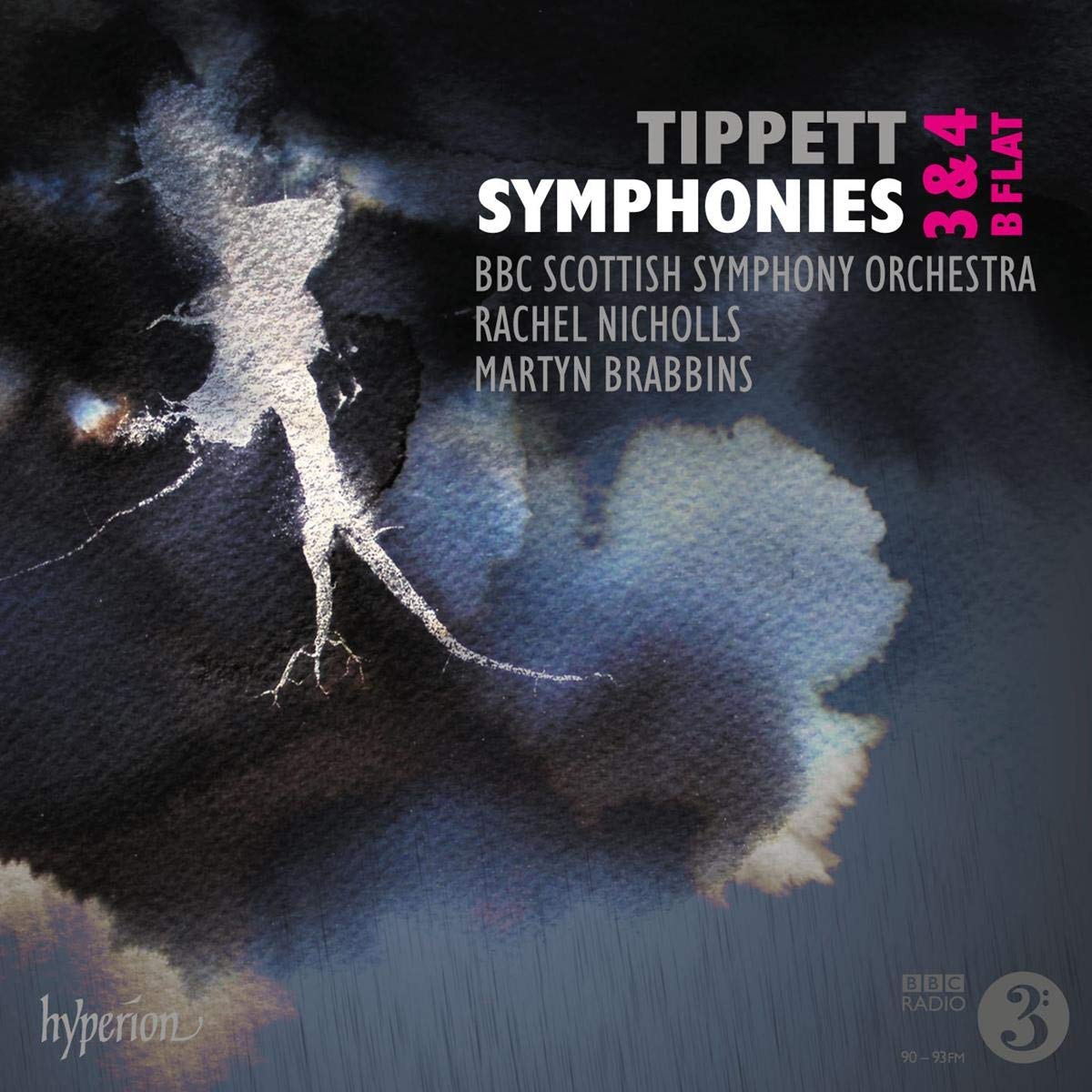 Tippett: Symphonies 3 & 4, Symphony in B flat BBC Scottish Symphony Orchestra/Martyn Brabbins, with Rachel Nicholls (soprano) (Hyperion)
Michael Tippett's luminous Second Symphony is one of the great 20th century British orchestral works. No 3, premiered in 1972 by Colin Davis and the LSO is radically different, though repeated listenings do confirm that, as Oliver Soden writes in Hyperion's booklet, Tippett "composed in many styles but one voice." The language is harsher and more abrasive, but the lyricism remains, just. Dissonant syncopated chords jostle with exuberant string flurries in the work's thorny opening movement. The tension never abates, the music distinctly uncomfortable listening. Not that there's much respite in the chilly Lento which follows, a parched, arid landscape. Again, there's a claustrophobic feeling of stasis. Release eventually arrives in a vast, episodic finale. Tippett's response to the finale of Beethoven 9, it includes a famous sequence pairing soprano (here, a gallant Rachel Nicholls) with flugelhorn, Tippett's take on Bessie Smith singing the St Louis Blues. There's no easy resolution when the work eventually stutters to a halt, and the composer's arch texts aren't easy to assimilate: "I'll go whirling with my armpits." Hmm. But full credit to Martyn Brabbins's brave BBC Scottish players for clarifying Tippett's dense counterpoint.
I'm equally baffled by the single movement Symphony No 4, though at least there's a sense of forward movement. Tippett's intention was to write a "birth-to-death" piece in the manner of Sibelius's 7th, inspired by speeded-up film footage of a rabbit foetus developing from a single cell. The tricksy breathing effects are here provided by Ian Dearden, his own exhalations subtly modulated to reflect the ageing process. Best to sit back and enjoy the ride, Tippett's ear for arresting colours as strong as it ever was: the writing for brass and percussion is consistently brilliant. There's an essential bonus in the shape of the early Symphony in B flat, composed in the early 1930s and at one stage Tippett's official Opus 1 before he withdrew it. It's confident, assured but a little anonymous, the closing chords one of many nods to Sibelius.
Tippett composed in many styles but one voice
Share this article