Cannes 2019: Pain and Glory review - a dour, semi-autobiographical portrait |

reviews, news & interviews
Cannes 2019: Pain and Glory review - a dour, semi-autobiographical portrait
Cannes 2019: Pain and Glory review - a dour, semi-autobiographical portrait
Pedro Almodóvar bares all with middling results in his twenty-first feature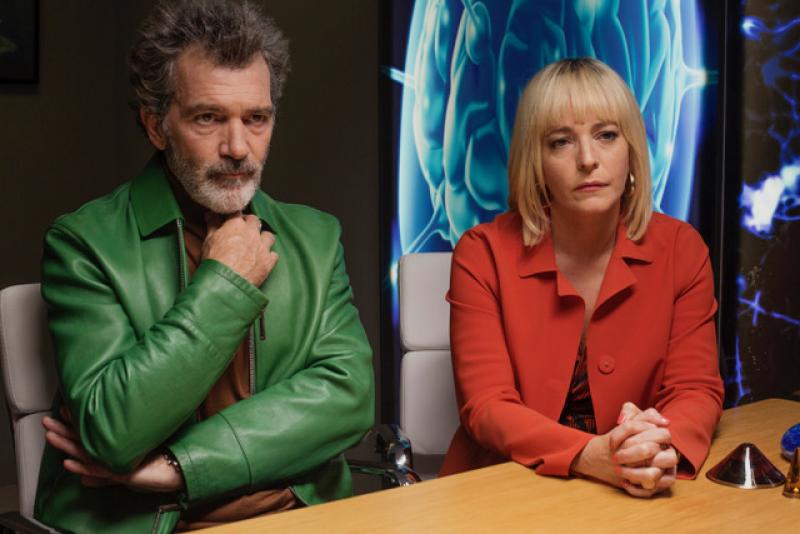 Antonio Banderas reunites with Almodóvar, acting as a cypher for the director
There's a touch of Fellini's 8 ½ in Pedro Almodóvar's latest film. It's a forlorn, confessional tale, with Antonio Banderas starring as Salvador Mallo, a director in the latter stages of his career.
His character acts as a cypher for Almodóvar, allowing him to wrestle with themes of
love
, loss, and
addiction
.
Mallo is in a rut, unable to write or direct due to numerous ailments that plague him, from migraines to back pain. He's been asked to attend a retrospective screening of his one of his films. This event leads to him being reunited with the film's star, Alberto (Asier Etxeandia). They had parted ways decades before after Mallo became unsatisfied with the actor's performance, which was affected by his heroin problem. After an uneasy reunion, the pair end up smoking heroin together, sending Mallo into a spiral of self-examination and destructive behaviour.
Is an artist still an artist if they aren't producing work?
As the director recalls the formative events of his life, the plot jumps across timelines, with flashbacks to Mallo's childhood living with his mother Jacinta (Penélope Cruz), who is determined to give her son a better life than she had. Then there are lost loves, including his sexual awakening when he sees a local builder stripped naked, an event that causes the young Mallo (Asier Flores) to faint. Lastly, there's his relationship with his mother in old age, which offer some of the more tender scenes in the film.
Casting Banderas makes sense. After all, Almodóvar gave him his first break in Labyrinth of Passion, paving the way for his Hollywood career. Since then they've collaborated on many of Almodóvar's best works, including the macabre, Hitchcockian horror, The Skin I Live In. Banderas looks the part and does the best he can with the material provided, but there is a constant sense of disconnect. Autobiographical projects are inevitably self-indulgent. Almodóvar acknowledges it in a gently comical scene where Mallo is chided by his mother for his "storyteller look" after he attempts to mine her dreams for material.
Almodóvar's interests clearly lie in where and how he finds inspiration. Then there is the looming question: Is an artist still an artist if they aren't producing work? It's an interesting question, but Almodóvar never satisfyingly wrestles with it.
Instead, we are overloaded with Mallo's self-pity and neurosis. As is often the case, an artist's work is always more interesting than the life of the person who created it – but in the case of Pain and Glory, perhaps not.