Ballroom Dancer |

reviews, news & interviews
Ballroom Dancer
Ballroom Dancer
A man who would give up almost anything, including his humanity, to be the best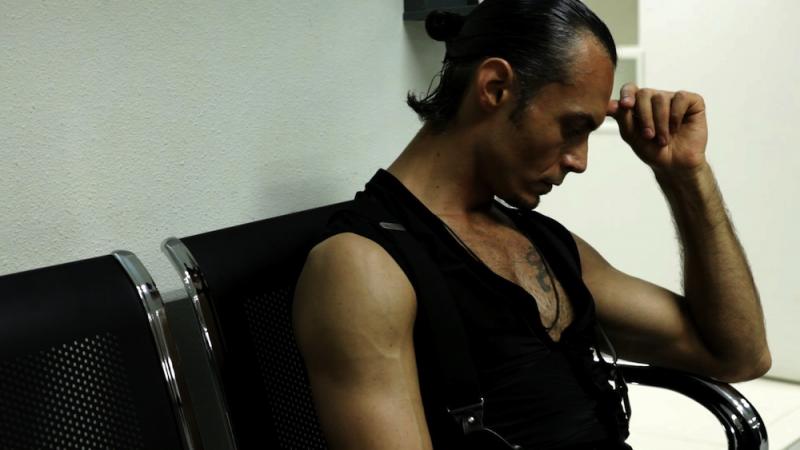 All or nothing: Slavik Kryklyvyy was J-Lo's partner - who is he now?
Slavik Kryklyvyy was Jennifer Lopez's tush-shaking partner in Shall We Dance?, getting one over on Richard Gere. But that was 2004, and what happened then? Ballroom Dancer is a documentary feature about his year on the edge, 2010, when the former world number one Latin dancer tried to come back from a series of injuries and broken partnerships to mount his throne once more.
This is
Strictly Ballroom
meets
Black Swan
, a film about a driven, spectacularly talented man for whom Latin dancing is a scarily obsessive vocation, a man who would give up almost anything, including his humanity, to be the best.
It could almost equally well be about Andy Murray or Luciano Pavarotti or Bradley Wiggins in its insistence upon uncompromising work and self-perfection, but because this is about the razzle-dazzle professional version of Strictly Come Dancing that is international competitive "dancesport" it has a dramatic added complication, which is that in this sort of dancing you've got to have a partner.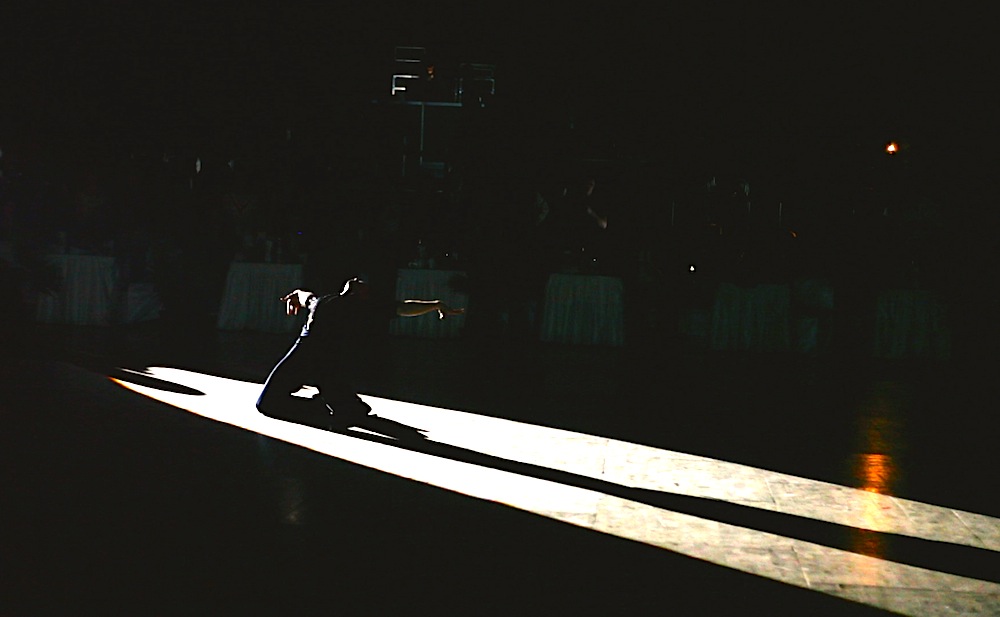 And women, beware Mr Kryklyvyy. Not only has he a Scrabble name worth a starter of 32, Slavik has the looks of an Armani model, with hips that judder like a twanged rubber band, but he is a bad bet. He is 34, knows he is brilliant (pictured right), and is desperate at any cost to make a comeback to his former number one spot after years of "injuries" (and, it is evident from his dancesport results, short-lived partnerships. This, you come to feel, is not surprising).
The British version of dancesport is TV's celebrity Strictly Come Dancing, but elsewhere on our aggressively competitive planet it's a serious professional career, particularly in the former Soviet satellites, Scandinavia, Italy and Canada. Couples with perma-tans, six-packs and tarantula eyelashes circle the globe to enter competitions from Hong Kong to Quebec, with dear old Blackpool apparently still the venue for "the most prestigious competition in the world". It makes a most alluring milieu for a film about the strangeness of real life, with arcane rules, extraordinary athleticism and a Babel of languages. Many of the couples sleep together, as well as working together - it makes for cheaper expenses.
Slavik has a not-well-hidden feeling that she is not really good enough a dancer for him
But in real life in 2010, as we see, the feelings that the very Slavic Slavik had for his girlfriend and partner Anna Melnikova were far more complicated than just love. Beneath his darkly urgent need for a girl in his bed, he had a not-well-hidden feeling that he still hadn't found a good enough dancer to help him get to the top spot tenaciously occupied by his past partner and her man.
Which is true, as you see in the documentary's many laceratingly volatile rehearsal scenes. Slavik is a really wonderful dancer - Anna is merely very beautiful, very competent and well-behaved. Like many a good Russian girl, she wants to be led by her man, but Slavik knows that while he too demands this in life, it is not what dancing is all about. He needs her to explode with sexuality and expressiveness onstage, while being a good little mouse at home, but poor Anna (pictured below) can't make this fantasy happen.
Directors Andreas Koefoed and Christian Bonke unobtrusively get their cameras up close inside Slavik and Anna's life, with extremely frank results. Long sequences are tensely filmed in real sound and speaking silences. As with the much tenderer British docu-feature Love Tomorrow, you wince at the almost monastic determination of these travelling dancers.
In dancesport, though, it's sober going on joyless, a mutually competitive round of constant practice nourished only by plates of plain boiled rice. We track them over a year, in hotels that might be anywhere, competitions that might be anywhere, wholly focused on what the mesmerisingly icy Slavik insists is going wrong with their partnership. Neither of them takes much notice of the film-makers, but their coaches are more circumspect, seeing the wider ripples from this kind of candour (subtitles help throughout.)
The glimpses of competition dancing give tantalising evidence of what a magnetic performer Slavik is, an Ayrton Senna of the dance-floor, incredibly swift on his feet and sure in his direction changes. He looks like a fabulous natural soloist doomed by his form of dance into partnership with a girl who, no matter who she is, will always be too slow. Again and again he tears Anna apart in rehearsal, with brutal articulacy: she walks out and finds a nicer guy to dance with. "I was a vampire," Slavik mourns, too late.
Actual events provide a climax that the documentary-makers could not have foreseen. (Spoiler alert.) The two, formally reunited in Hong Kong to fulfil a previous booking, dance so succulently slow and melting a showdance to "You Were Always On My Mind" that you feel it must be all going to come right. But afterwards we shoot off to the studio and find Slavik once again sledging her for ruining everything. Anna closes the door behind her and marries her nice guy in a deliciously frothy wedding dress in Lithuanian snow that must have been a joy to the directors' eyes.
You can find out on Google that she and her husband have been doing fine in competitive dancesport since then; Slavik, so talented a dancer, so spectacularly talentless a human being, has broken up with yet another partner.
Ballroom Dancer is on limited release from this week; the DVD is released on 11 February
Watch the trailer