Dada Masilo's Giselle, Sadler's Wells review - bold, brutal, unforgiving |

reviews, news & interviews
Dada Masilo's Giselle, Sadler's Wells review - bold, brutal, unforgiving
Dada Masilo's Giselle, Sadler's Wells review - bold, brutal, unforgiving
Startling cultural retread of the romantic ballet, set in a South African village
Hot gossip: members of the company with Liyabuya Gongo as Bathilde
The most arresting thing about Dada Masilo's contemporary South African take on Giselle is Masilo herself. Tiny and boyishly slight, she inhabits her own fast, fidgety, tribal-inspired choreography with the intensity of someone in a trance.
Costumed she may be in the familiar tight-bodiced little dress of traditional productions but her boldly shaven head suggests that this Giselle is no wallflower. And she's not going to take betrayal lying down.
We first meet her at work in the fields alongside other villagers. The action, like composer Philip Miller's electronic nod to Adolph Adam's score, keeps within hailing distance of the familiar but constantly distorts it. The tightly synchronised movement of Masilo's 14-strong company is joyously vigorous, all busy arms and elbows, barefoot stamps and whoops. There is noisy banter and laughter, all delightful. But when key characters – Giselle's mother, Albrecht – deliver actual speeches, the spell is broken. Explanations are unnecessary. We've already guessed that Giselle's mother likes a beer or two, and that Albrecht, a ruling-class playboy from outside the village, is infatuated with Giselle. Their duet, robustly sexy and enthusiastic, leaves no doubt of that.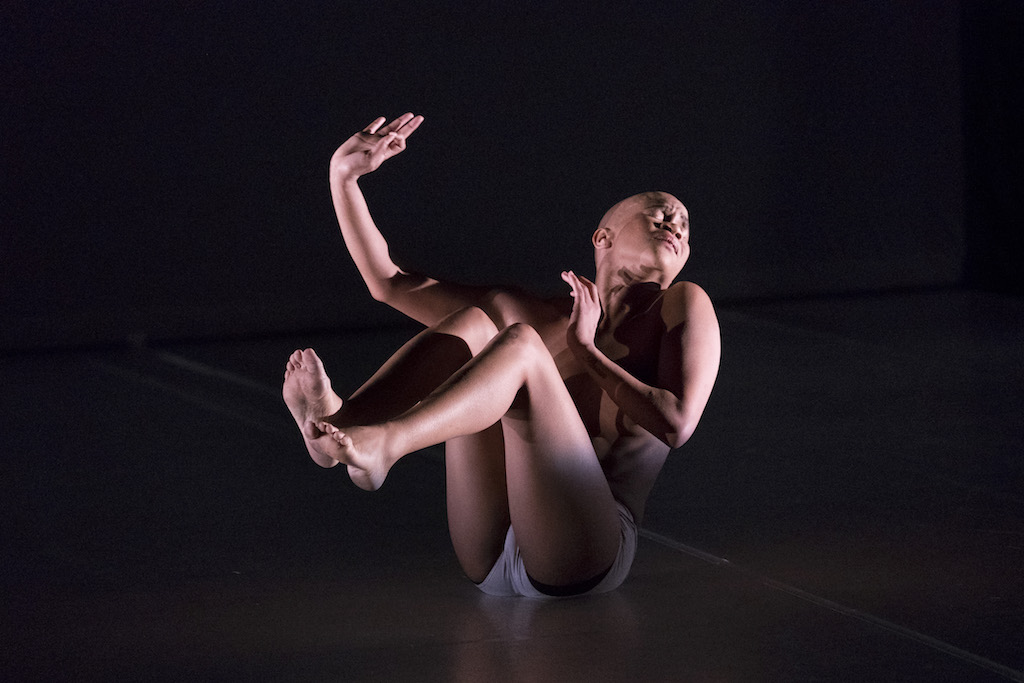 The scene in which Giselle discovers Albrecht's duplicity underlines the otherness of African rural culture. Instead of attracting sympathy from her fellow villagers, the distraught girl is publicly mocked and stripped. She has brought shame on the community as well as herself. It's a shocking turnabout, made more so by the sight of a vulnerable young woman left shaking and broken, naked but for her white knickers. The exact cause of Giselle's demise (pictured above) is left for us to imagine. The first act ends with her mourners traversing the stage harmonising a traditional African funeral hymn.
The Wilis of Act II, then, have a double injustice to avenge. Ungendered and dressed in dark red, they are not undead brides but ancestral spirits, led by a Sangoma, a witch doctor. Llewellyn Mnguni is mesmerising in the role, pale dreadlocks creating a whirling halo around his fierce and fast solo dances. In his hand, instead of the traditional myrtle branch, symbol of chastity, he carries a fly whisk.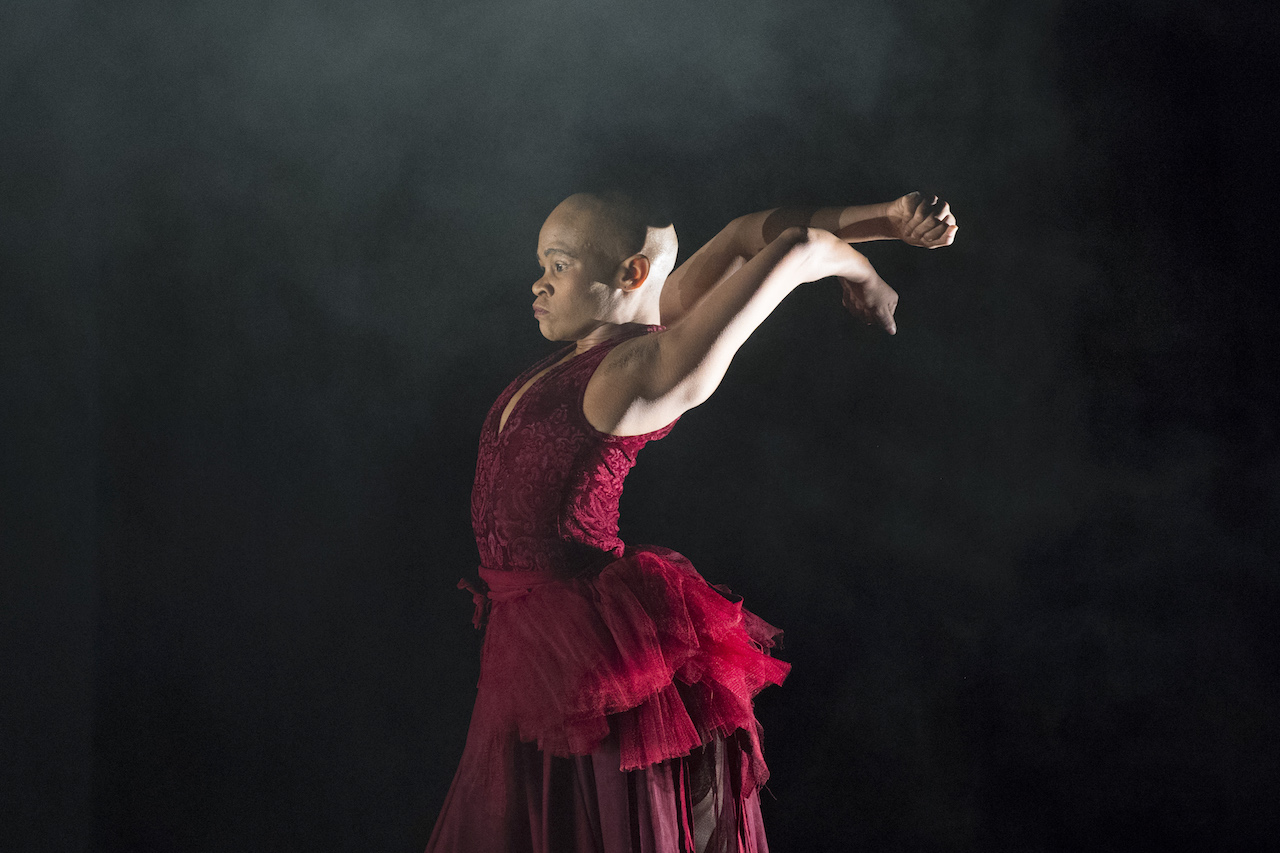 An eye for an eye, brutality for brutality. Being made to dance till he drops is too good for a cheat like Albrecht. He must be dog-whipped, with Giselle the dispenser of justice. So in place of the soft, forgiving dances in the 1841 ballet which show the spirit Giselle shielding her former lover from the worst of his punishment, we get Giselle wielding a long leather lash. Deed done, the Wilis' final solemn walk across the stage poignantly mirrors that of the mourners, and as Giselle (pictured above) reaches the body of Albrecht where it fell, she steps over it and walks on. The ballet is all over in 80 minutes, and loving forgiveness doesn't enter the picture. Nor, for that matter, does Albrecht once show any remorse.
Masilo's production is not without its flaws: scenes don't flow easily from one to another, and the spoken text jarrs. But as a snapshot of another culture and its mores, it has both charm and force, and the key performances are extraordinary.
No soft, forgiving creature, this Giselle dispenses justice with a dog whip
rating
Share this article