That Awkward Moment |

reviews, news & interviews
That Awkward Moment
That Awkward Moment
Boys will be boys - so what else is new? - in Zac Efron bromance/romcom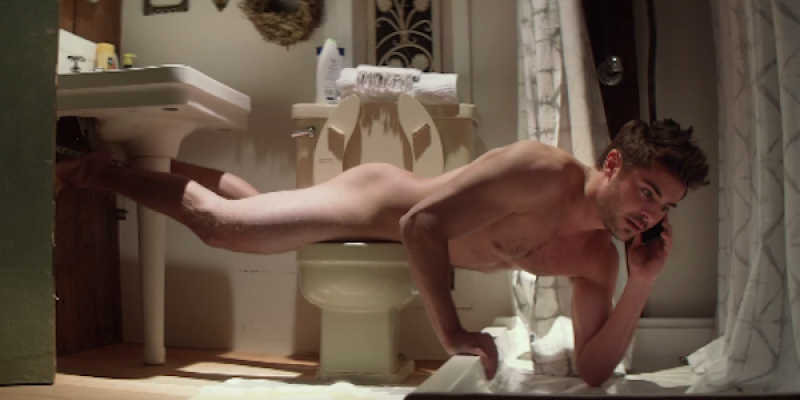 Defying gravity? Zac Efron embraces his inner dude in Shakespeare-inflected bromance
Who'd have thought that buried deep within the bromance antics of That Awkward Moment, the latest essay in celluloid dude-dom to confirm the notion that guys will be guys, would lurk a Shakespeare comedy?
But forsooth, writer-director Tom Gormican's feel-good essay in three lads larking about in New York takes as its inspiration none other than
Love's Labour's Lost
, that Bardic study in the limits of celibacy and high spirits dampened down near the final curtain by death.
Not that it will make a farthing of difference if you don't know your Shakespeare comedies and just want some frat-house, beer-swilling humour to lift the midwinter blahs. On its own (deeply limited) terms, this movie delivers to a target audience that may regret the point at which each of its three guys gets his girl: after all, why allow a relationship to spoil the roisterous fun?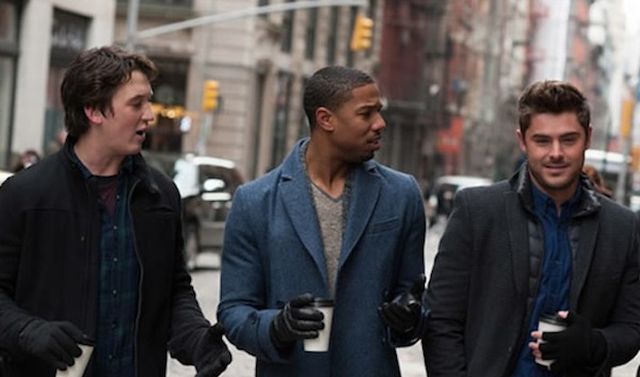 Had Gormican dared to push the classical affinities further, the film might have kept a satisfying foot in two camps, without veering into an actual modern-day reinterpretation of its source in the manner of the Joss Whedon Much Ado About Nothing. (The Lion King is a rewrite of Hamlet, after all.) But the point of origin, however veiled, of this film turns out to be the most interesting aspect of it, in comparison to which the actual script follows a predictably crude, lazy path on its way to a conclusion that should prompt any sensible women in the audience to give the male species a wide berth.
In fact, Gormican's plot shifts the dynamics of Shakespeare's, insisting not so much on abstinence from his three 20-somethings as on their shared agreement that no one of the three guys will let himself actually get - gasp! - involved with a girl. The catalyst for their pact is the married Mikey (Michael B. Jordan), who's on the outs with his wife (she's having a fling with their divorce lawyer, of all salt-rubbing wounds) and in need of the knockabout - and restorative - male bonding that Jason (Efron) and Daniel (Miles Teller) are on hand to provide (the three friends, pictured above).
But their testosterone-charged bonhomie doesn't account for the monkey wrench thrown in the men's path by the likes of Mackenzie Davis and Imogen Poots (pictured with Efron below), playing two singletons who on this evidence would seem to have the patience of Job. Either that, or a genuine tolerance for toilet humour given the blokish penchant for pushing most conversation towards a discussion of what is going down, so to speak, in the john. Well, that and Xbox.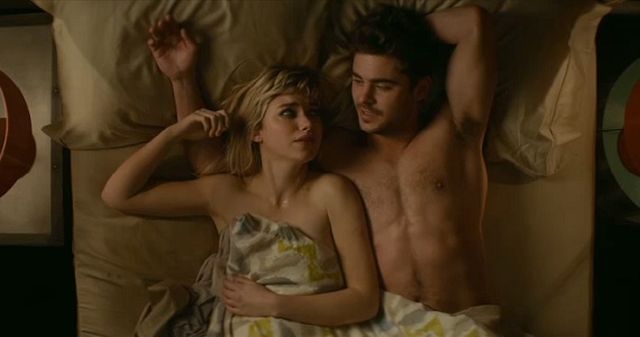 There's not much point picking holes in a plot that seems to have been stitched together over one drink one too many. The intrusion of death into this urban idyll is clumsy in the extreme, and Jason's failure to rise to the emotional task at hand is as clunkily handled as the various social faux pas that land our matey threesome in one toe-curling encounter after another. (The phallocentric face-off between Jason and the Poots character's father makes no sense on any level whatsoever, though Poots's American accent is ace once again.) The film begins at the end, rewinding backwards to arrive at a finish that is preordained. Of course the boys will come to their senses and realize that women are human, too - though why the gals don't respond with an Aristophanes-style sex strike is a question only the most ardent Efronista can answer for sure.
Overleaf: watch the trailer to That Awkward Moment
The actual script follows a predictably crude, lazy path on its way to a conclusion that should prompt any sensible women in the audience to give the male species a wide berth
rating
Explore topics
Share this article