Berlinale 2020: Berlin Alexanderplatz review - a contemporary twist on a classic |

reviews, news & interviews
Berlinale 2020: Berlin Alexanderplatz review - a contemporary twist on a classic
Berlinale 2020: Berlin Alexanderplatz review - a contemporary twist on a classic
Alfred Döblin's novel becomes a tale for our times and Sally Potter's dementia drama
Thursday, 27 February 2020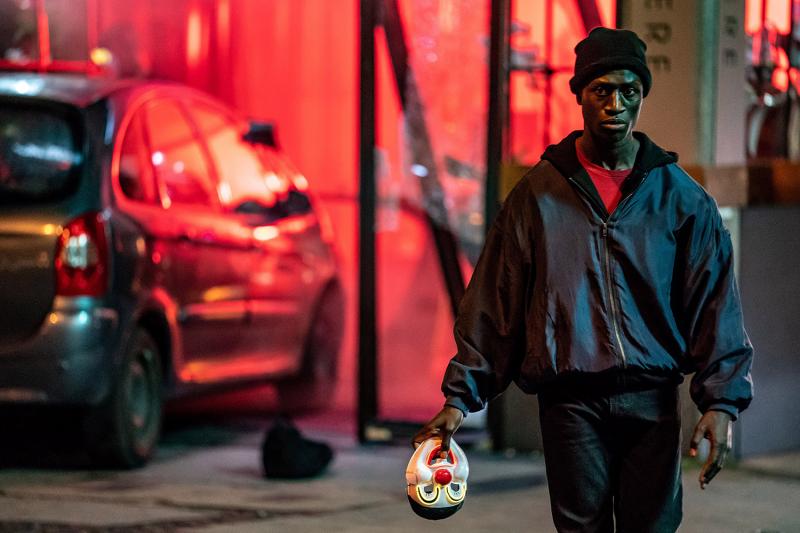 Welket Bungué as Francis in 'Berlin Alexanderplatz'
Burhan Qurbani isn't the first director to bring Alfred Döblin's seminal 1929 novel, Berlin Alexanderplatz, to the screen. First, there was the Weimar Republic era adaptation that Döblin himself worked on. Fifty years later, Rainer Werner Fassbinder brought us his 15-hour television opus.
Both kept to the story's original setting, focusing on a recently released convict caught in the swirl of the criminal underground and the groundswell of Nazism and Hitler's ascent to power.
Director Burhan Qurbani, who is of Afghan heritage and born in Germany, eschews the historical setting in favour of the present day. Gone is the white, working-class Franz, in his place is an illegal migrant from Guinea Bissau, named Francis, played with masterful effect by Welket Bungue. In a hypnotic opening scene, Francis is washed up on a European shore. At that moment he takes a personal vow to God to become a good man, but soon learns that once you've let the devil in it's hard to get him out.
Weimar Republic Berlin has been stripped away, replaced with a more recognisable Berlin that plunges us into the city's underbelly of club owners, prostitutes, and drug dealers. It's chilling that, nearly 100 years on from the novel's publication, society is shifting back to the extreme right, and that racial equality and integration remain a distant dream. Neverthless, Qurbani and co-screenwriter Martin Behnke's contemporary themes of immigration are a little heavy-handed. The Berlin they set the story against is a blend of past and present, cherry-picking aspects of the city's history that suit their needs. They aim to unpick the country's colonial past, but the delivery is ham-fisted.
Qurbani's film runs to a little over three hours which, given the density of the novel, remains relatively tight. Divided into five chapters and an epilogue, it possesses the quality of a fatalistic odyssey, with a structural form that sometimes undermines the narrative's flow. The highly stylised approach is of a genre that inevitably makes the characters larger than life.
This is never more true than of the villain of the piece, Reinhold (Albrecht Schuch), a drug dealer with a bat-squeak voice and psychopathic tendencies. He's Beelzebub incarnate, transforming from Francis' benevolent benefactor to a manipulator. More nuanced is Jella Haase as Francis' love interest Mieze. She's a kindly, high-end prostitute, who describes herself as being made more from marble than sugar, and also narrates the film.
Tackling a novel as rich and complex as Döbin's was always going to be a challenge. Added to this is the pressure of having had one of Germany's greatest directors previously adapt the text. Nevertheless, the results are nearly remarkable. Despite the heavy-handed approach, Qurbani's film is a visual and audible triumph. The story just needed a little more care.


The Roads Not Taken * * *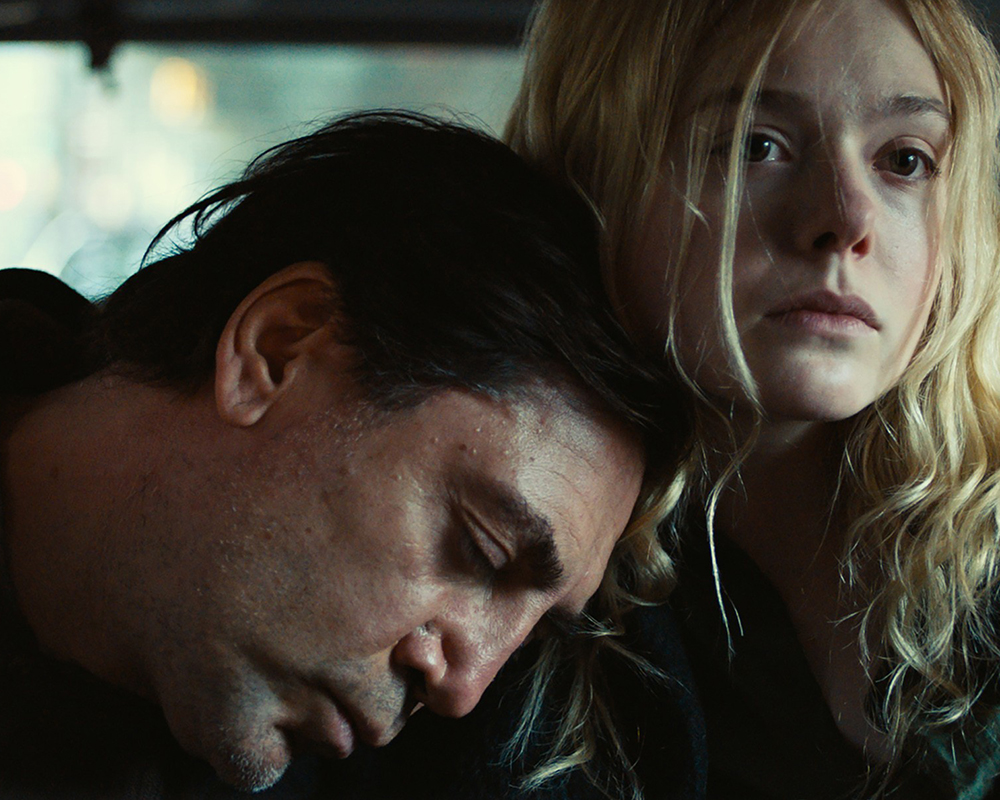 A personal tragedy inspired Sally Potter's latest drama. A little under a five years ago, she lost her to brother to frontotemporal dementia, a condition that can strike from as early as 30-years-old.
The Roads Not Taken isn't an act of catharsis that helped Potter come to terms with the loss, but the truth behind the tale gives it a sharp poignancy. Javier Bardem plays Leo and has the unenviable task of conveying the pain of the illness. With few words under his control, he baffles those around him. He experiences different moments in time all at once, seemingly unaware of his present circumstances.
For the audience, as well as Bardem's on-screen daughter Molly (Elle Fanning), this makes for a frustrating experience. Either you meet it with the empathy and care that Molly displays over the course of the film or, like others that encounter Leo, such as his ex-wife Rita (Laura Linney), you meet it with a less than a generous heart. Or perhaps it's just that Molly is in denial about what is happening to her father, only able to blindly carry on aiding him with chores like visiting the dentist and opticians.
While Molly endeavours to continue as usual, sacrificing her career in the process, Leo is wading through his fantasies of what might have been of former lovers and lost opportunities. The director has been here before but, despite the way the narrative plays with time, it doesn't possess the same control and skill as Potter's masterpiece, Orlando.
Throughout the film, we are teased with details of Leo's former life. He was once a writer who retreated to a Greek island, leaving behind a wife and newborn child. Going even further back, he struggled to come to terms with the loss of his first love, Dolores (Salma Hayek, in her first collaboration with Bardem). These flashbacks are interspersed with scenes from the present day, including Leo being met with racial slurs from those unaware of his condition, who tells him he's not welcome in America, despite having lived there for the past three decades. These political outbursts seem at odds with the subject Potter is exploring, even if they do reflect the racial strife still plaguing America.
Bardem, who possesses one of the most captivating faces in cinema, has little opportunity to express joy, maintaining a forlorn expression throughout. No wonder - his life seems to have contained very little joy, and it makes for punishing viewing.
Potter and her cast evoke the anguish the illness causes, not just to the immediate sufferer, but to those who are left to care for the person they love. It's admirable that Potter has opened her heart to audiences. However, the purposeful lack of narrative cohesion means that we never really come to understand the man Leo was, and so never fully experience the loss of his devastating illness.
Qurbani's film is a visual and audible triumph, the story just needed a little more care
rating
Explore topics
Share this article