Blu-ray: The Count Yorga Collection |

reviews, news & interviews
Blu-ray: The Count Yorga Collection
Blu-ray: The Count Yorga Collection
Hip, vicious Seventies vampire update sees a Gothic count stalk LA
Wednesday, 02 November 2022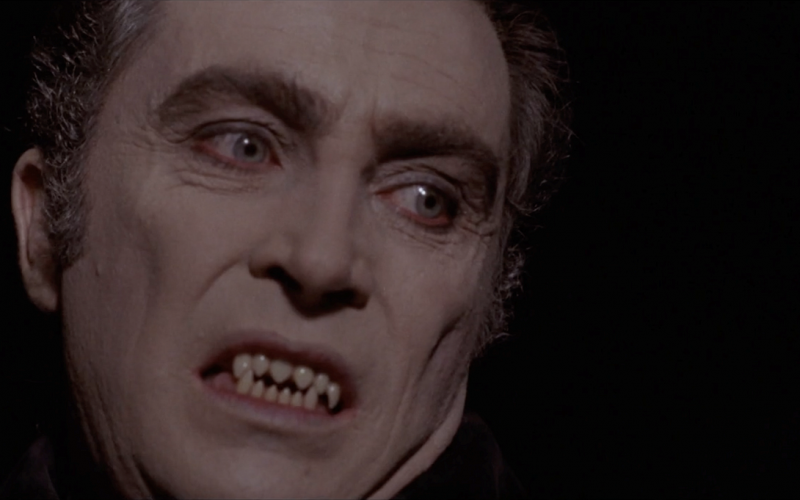 'Perhaps I'll have a little snack later': Robert Quarry as the acidly urbane count
In 1970, the coffin of America's new vampire count travels to his lair in the hills of LA on a pickup truck. A giant billboard for John Wayne in True Grit observes his passage through Hollywood's urban bustle, as this Gothic monster enters the then modern world.
Soon retiring the increasingly cosy familiarity of Hammer's period-set Dracula series, the two Count Yorga films restored the ferocity of the 1958 original, when Christopher Lee's lofty aristocratic veneer hid feral violence. They played to a late hippie crowd hip to camp and the put-on, and drive-ins demanding date-squeezing shocks. They also quickly absorbed the radicalism of George A Romero's Night of the Living Dead (1968), itself a repurposing of the equally hoary zombie subgenre to the schismed USA of Vietnam and racist violence.
Count Yorga, Vampire (1970) introduces our anti-hero (played by Robert Quarry) suavely running a séance with a mix of credulous and cynical, well-heeled Angelenos, exploiting the need of Dawn (Donna Anders) to see her late mother again. If only she knew, mum is perkily undead and well at Yorga's hilltop pile, after he's dissuaded Dawn from cremation. The scene typically switches from camp fun to Dawn's screaming hysteria. "That was actually a smashing job, Count!" groovy, supposedly English chick Erica (Judy Lang) reassures their guest afterwards. But why isn't he eating? "Perhaps I'll have a little snack later," he murmurs, sizing her up. Quarry makes Yorga contemptuously civilised, immortally bored and acidly urbane – the vampire king Lee would have preferred to Hammer's mute, brutish count.
Count Yorga, Vampire was originally proposed as a softcore sex-horror film, The Loves of Count Iorga, Vampire, till Quarry signed on with the proviso they try it as straight horror. "You notice several places in the movie," he explained to Cinefantastique, "[where], in case it didn't sell as a horror film, they left places where they could add whatever was necessary – two more breasts, or whatever." In this regard the films are more demure than Hammer's sexploitation Seventies, such as The Vampire Lovers (1970), which Yorga kicks back to watch on TV.
The violence, though, is something else. Writer-director Bob Kelljan's set-ups are slow and quiet, eating up minutes on an ultra-cheap shoot. But when Yorga's face looms at the VW campervan window of Erica and her postcoital lover, he's remorselessly swift, nosing his predator's head into the cabin towards the vulnerable, shrinking woman, razor-teeth filling his mouth, eyes tiger-cold. Later, Erica is found in her kitchen, mouth red from chewing her pet cat's bloody intestines. This is Night of the Living Dead entering the exploitation mainstream.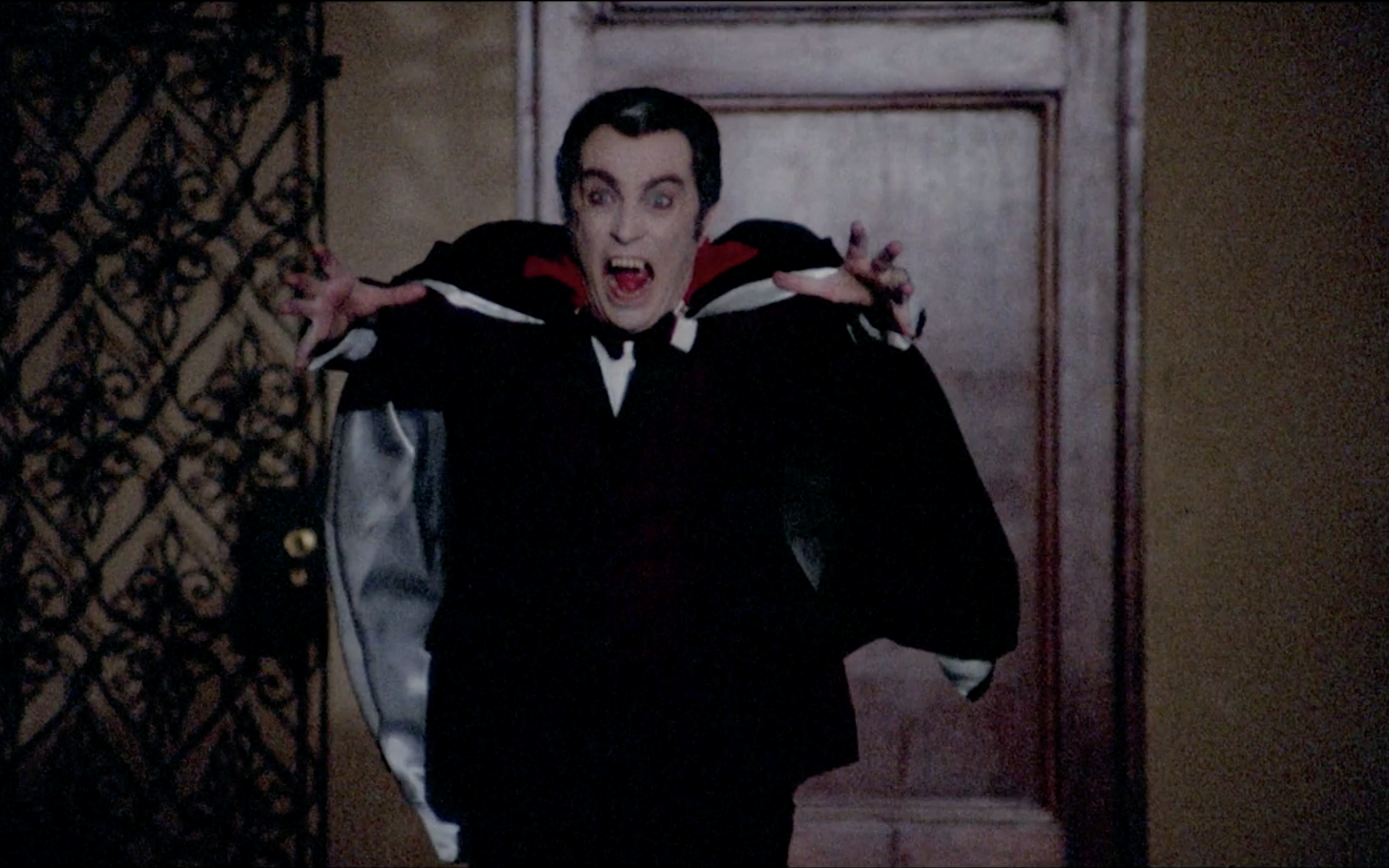 The Return of Count Yorga (1971) is a superior sequel, from the comic surrealism of Yorga's appearance at a fancy dress benefit for the orphanage he's selected as his new larder, complete with a sozzled Count Dracula, to its enthralled evil child, Tommy. In a truly eerie sequence, the Santa Ana winds howl outside as Cynthia (Mariette Hartley) and her family become increasingly disturbed in their living room. When Yorga's vampire brides crash through the windows and doors and fall on their innocent victims to feast, slaughtering Cynthia's whole family like wolfish Manson women, Romero's transgressions are faithfully transposed.
These are the resourceful last gasps of exploitation distributor AIP's Gothic wave, as the Roger Corman/Vincent Price films which had run in parallel to Hammer, the Byrds to their Beatles, drew to a close (Quarry was contracted and groomed as Price's replacement, to Price's frosty disdain when they co-starred in Dr Phibes Rises Again (1972) and Madhouse (1974)). The hopelessly inauthentic hippie Chelsea of Hammer's Lee/Cushing rejoinder, Dracula AD 1972, though huge, unwitting fun, couldn't compete with Kelljan's hip riffs. Witty and nasty, this set of restored prints would still make a late Halloween treat.
Extras include a new interview with Altman regular Michael Murphy, amiably bemused to be asked about this early career interlude, and recalling a tiny $30,000 budget and two-week shoot, tops. Bill (son of Harpo) Marx's modernist score is discussed, Alan Moore's Swamp Thing comics artist Stephen Bissette provides a commentary, and Tim Sullivan remembers Quarry's weary final years, saved by good souls such as The Shawshank Redemption's Frank Darabont.
Yorga is remorselessly swift, razor-teeth filling his mouth, eyes tiger-cold
rating
Explore topics
Share this article