Blu-ray: The Devil's Trap |

reviews, news & interviews
Blu-ray: The Devil's Trap
Blu-ray: The Devil's Trap
Czech master František Vláčil's early film of superstition and bigotry in 17th century Bohemia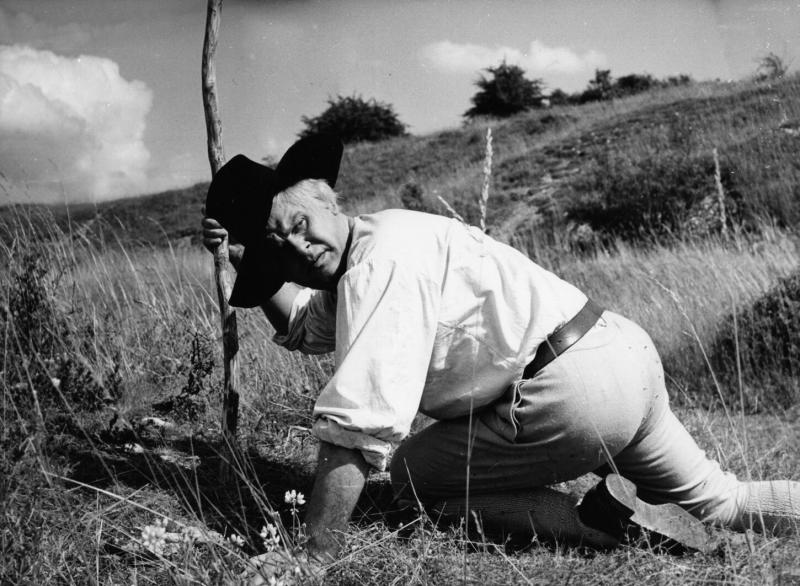 Digging deep: Vítezslav Vejražka in 'The Devil's Trap'
Released in 1962, František Vláčil's The Devil's Trap (Ďáblova past) is the first in a loose trilogy of historical epics, the second instalment of which (Marketa Lazarová) is often cited as among the greatest of all Czech films.
Shorter and sparer than its successor, The Devil's Trap is no less enthralling, Vláčil's visual style and unusual use of sound fully evident. Based on a novel by Alfréd Technik and set in rural Bohemia during the 17th century, the film follows Probus the priest (Miroslav Machácek, pictured below), charged by Cestmír Randa's Regent with investigating Spálený (Vítezslav Vejražka), a miller whose seemingly supernatural ability to understand the natural world leads his enemies to suspect that he's in league with the Devil. That Spálený's family miraculously survived the burning of their mill when attacked by Swedish soldiers a century before already arouses suspicion. As do his gifts for divining fresh water in a parched, desiccated landscape and at one instance predicting when the Regent's barn is about to fall down.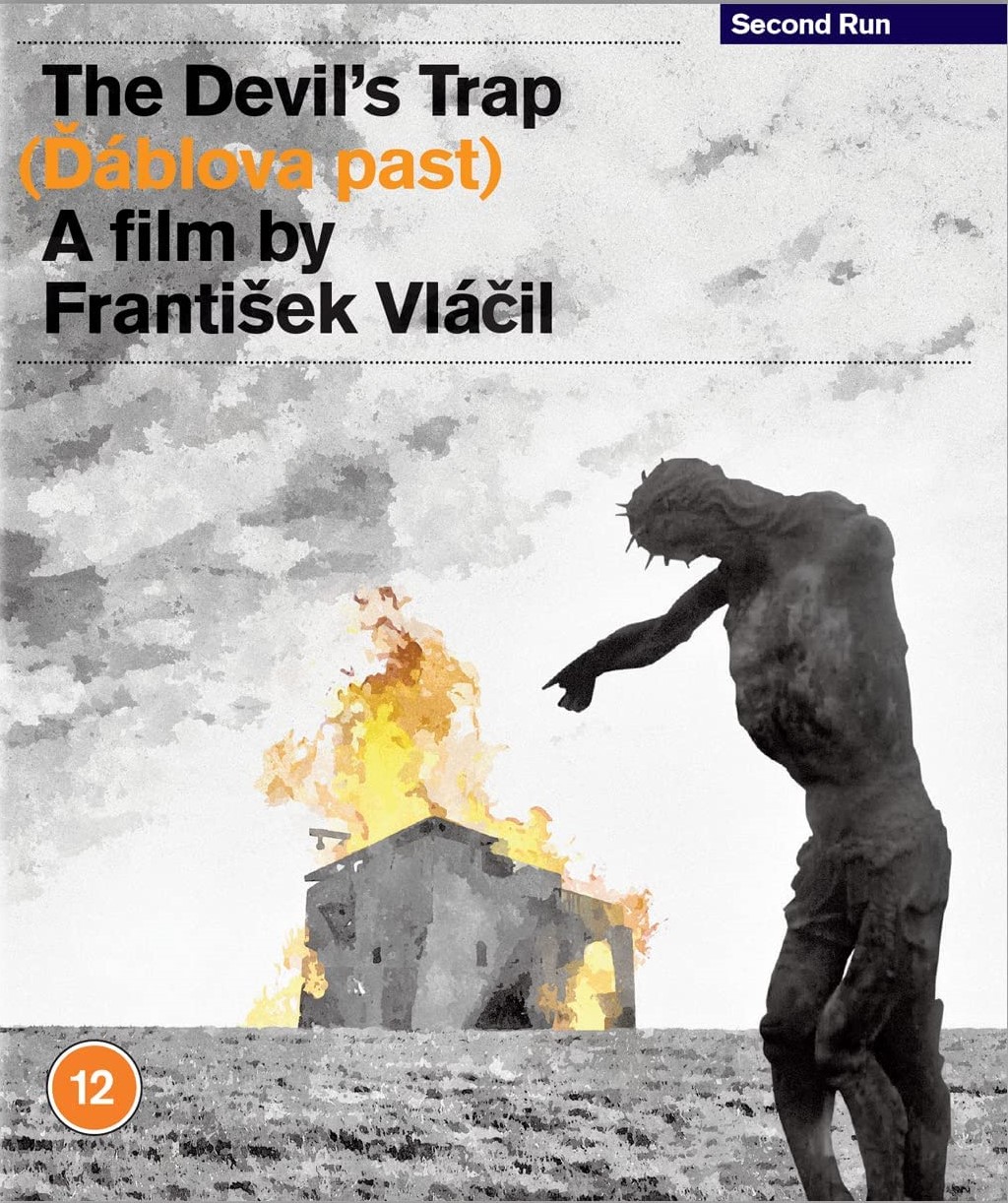 Vláčil shrewdly hedges his bets when it comes to the film's political slant. A bloated landowner's religious persecution of an innocent would have pleased the Czech authorities, but it's equally possible to see the Regent as an opportunist willing to attack anyone in order to advance his own career. Spálený and his son Jan (Vit Olmer) are serene, saintly figures, the ever-polite Probus soon realising that the best method of attack is to stir up public opinion against the pair. At times, The Devil's Trap feels like a 1950s western, Spálený and Jan among the few honest inhabitants of a blighted, isolated township. The score, sparely deployed, is by Vláčil's regular collaborator Zdeněk Liška, whose artificially enhanced natural sounds are as disquieting as the dissonant folk tunes heard just before the barn's collapse.
Spálený's abilities aren't magical; he's simply a man attuned to the natural world and to whom the land literally speaks. Machácek brilliantly suggests Probus's slipperiness and duplicity; behind his polite veneer is a dangerous zealot. Vláčil's pacing is flawless, the film's subterranean climax both aesthetically and dramatically satisfying. The director's fondness for striking visuals is already in evidence; the pre-credit sequence is brilliant, and look out for the repeated shot where the camera takes wing and flies towards a closed door.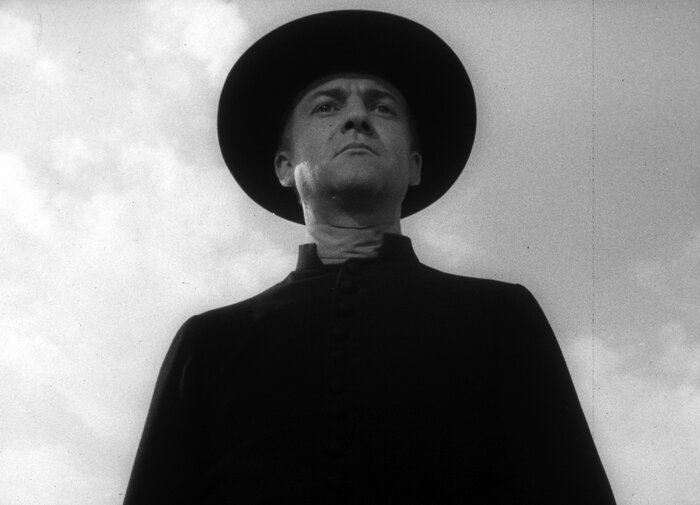 Second Run's booklet contains an excellent essay by film historian Peter Hames, discussing the film in detail and tracing Vláčil's career. The restored image looks and sounds sharp and clear, and the disc includes two bonus items: a 1989 tribute to the director from veteran cinematographer František Uldrich and an evocative short about Czech cinema in the early 1960s.