Blu-ray: The Emigrants/The New Land |

reviews, news & interviews
Blu-ray: The Emigrants/The New Land
Blu-ray: The Emigrants/The New Land
Jan Troell's two-part chronicle of 19th-century Swedish emigration is a cinema landmark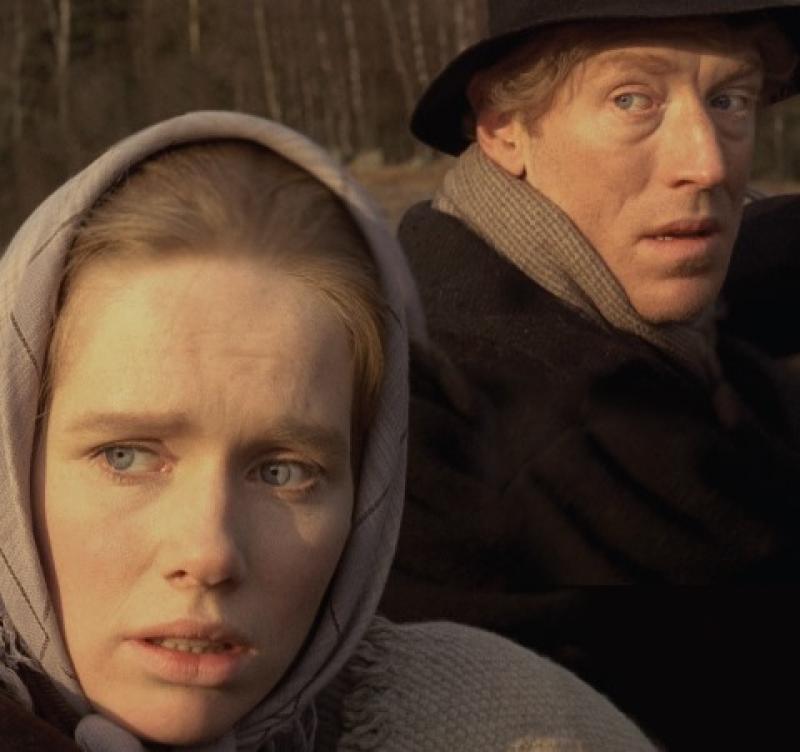 Emigrants Karl Oskar Nilsson (Max von Sydow) and Kristina Nilsson (Liv Ullmann) take a last look back at the Swedish farm they are leaving for good
The Emigrants and The New Land have to be seen. In each, the story is gripping, the acting marvellous and the depiction of the period setting evocative and flawless. Any of these aspects would be reason enough to see a film, but the clincher is director Jan Troell's adeptness at showing how the smallest details impact on destiny. Taking a moment's rest from a menial task on a farm can lead to consequences which colour a whole life. But this is not where it stops.
Troell weaves such moments seamlessly into a grand, sweeping arc for which the only word is epic. Striking the balance between the mundane and the momentous with such delicacy results in landmark cinema.
Released together in one package, The Emigrants (Utvandrarna, 1971) and The New Land (Nybyggarna, 1972) are – fittingly – seamlessly of a piece with each other. The New Land picks up from the moment The Emigrants ends. Both three-hour-plus films dramatise four interconnected books by the Swedish author Vilhelm Moberg.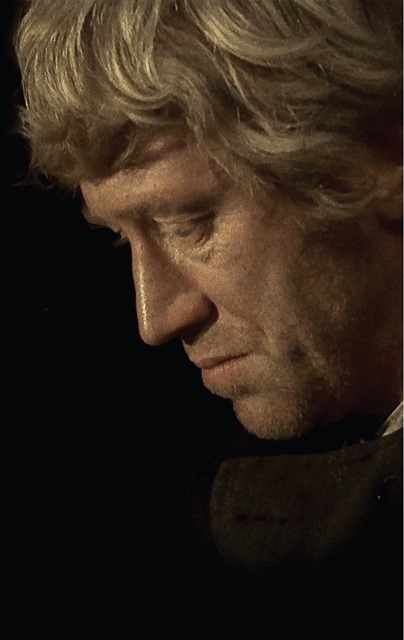 It is 1844 in Sweden's Småland province. Karl Oskar Nilsson's farmer father injures himself trying to move one of the many boulders which punctuate their barely fertile farm. Karl Oskar (Max von Sydow, pictured right) takes the farm over and soon marries Kristina (Liv Ullmann, pictured below left). They and their neighbours – some relatives, some not – are increasingly worn down by Sweden's ingrained caste system and their hard, unfulfilling, unproductive life. Effectively serfs, none are going to rise through society and ever improve their situation. A consensus is arrived at: they will emigrate to America (their group is amongst the 1.3 million Swedes who would do so). Once there, they make for Minnesota, put down roots, live their lives and improve their lot against enormous odds. The plot outline suggests a dull, worthy history lesson. In execution, it transfixes.
As the humble Karl Oskar, von Sydow is magisterial. This man of few words does not need to say much: actions and presence are enough. Ullmann's Kristina is a touching bellwether for everything occurring. Robert Nilsson as Karl Oskar's younger brother Robert is the character who first thinks of leaving for America and largely drives the outcomes. He is pivotal. Of the rest of the astonishing ensemble, Allan Edwall's Danjel Andreasson, Kristina's uncle, amazes. His faith-rooted stoicism and intensity captivate.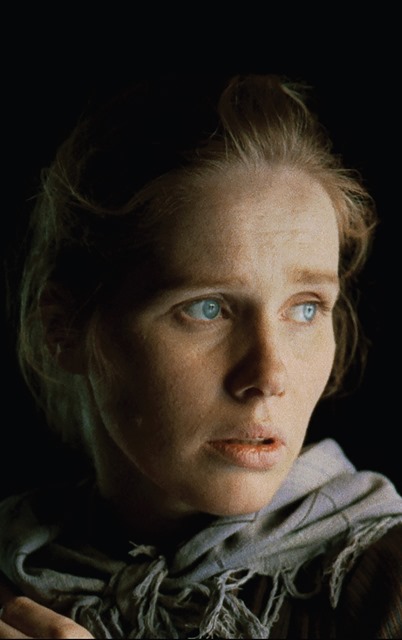 The Emigrants breaks down onto three parts: what led to the departure from Sweden; the voyage to America; the journey to where they settle. The New Land is concerned with life after settling and is not so easily broken down as it is more impressionistic.
The New Land juxtaposes two timelines: that of Karl Oskar and Kristina's story of settling America and the establishment of their farm, and that of Robert, who decides to set off to California to find gold. He is accompanied by his friend Arvid (Pierre Lindstedt: also outstanding). The depiction of their trek is, at times, reminiscent of Jodorowsky's approach to characters passing through an inhospitable new world. Over both films, Troell – who was cameraman and editor, as well as director – brings a mass of visual and narrative information together with clarity and without any break in the flow. As the viewer is reeled in, it is impossible to be unmoved. It is easy to see why both films were nominated for Oscars.
This Criterion double-disc set of the newly restored films – the image quality dazzles – comes with a book including a too-short essay and a raft of extras. These include new interviews with Troell and Liv Ullmann and To Paint with Pictures, an hour-long documentary from 2005 on the making of the films (the reminiscences of author Moberg are very funny). None of these should be seen before The Emigrants and The New Land. This is an essential, important release.