Blu-ray: To Sir, with Love |

reviews, news & interviews
Blu-ray: To Sir, with Love
Blu-ray: To Sir, with Love
Rose-tinted but affecting look at life in a late 1960s secondary modern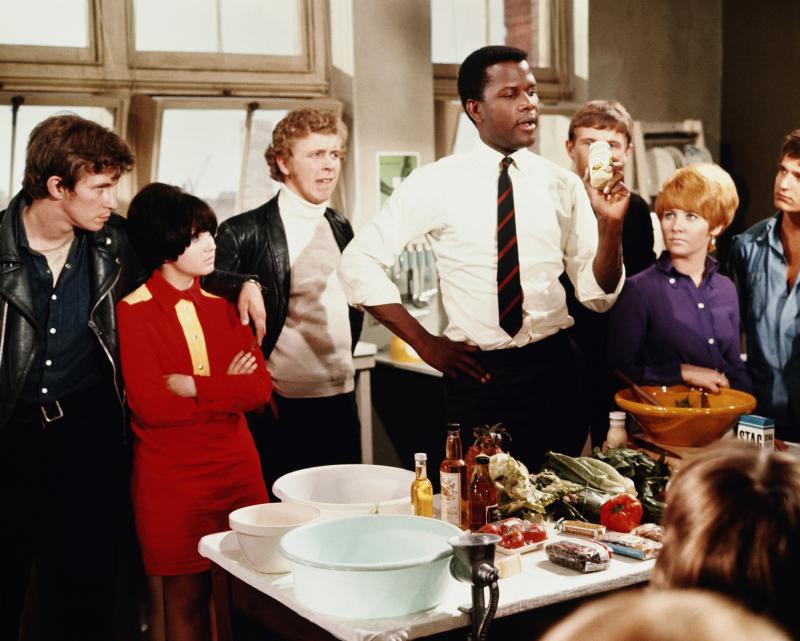 'I teach you truth. My truth!' Sidney Poitier and class make a salad
To Sir, With Love is a very loose adaptation of ER Braithwaite's autobiographical novel. Reflecting on his experiences as a teacher in London's East End in the late 1940s, Braithwaite's commentary (one of two provided here) advises us that "as you read the book, that's how it was.
In the movie, they took huge liberties." These included
director
James Clavell updating the action to 1967, and doing away with a subplot featuring an interracial relationship. The bare bones are unchanged, with Sidney Poitier's Mark Thackeray, a highly educated immigrant from British Guiana, taking on a temporary teaching post while applying for engineering posts across the UK. He pitches up at North Quay School in Wapping to take charge of a class whose previous teacher has resigned under a cloud.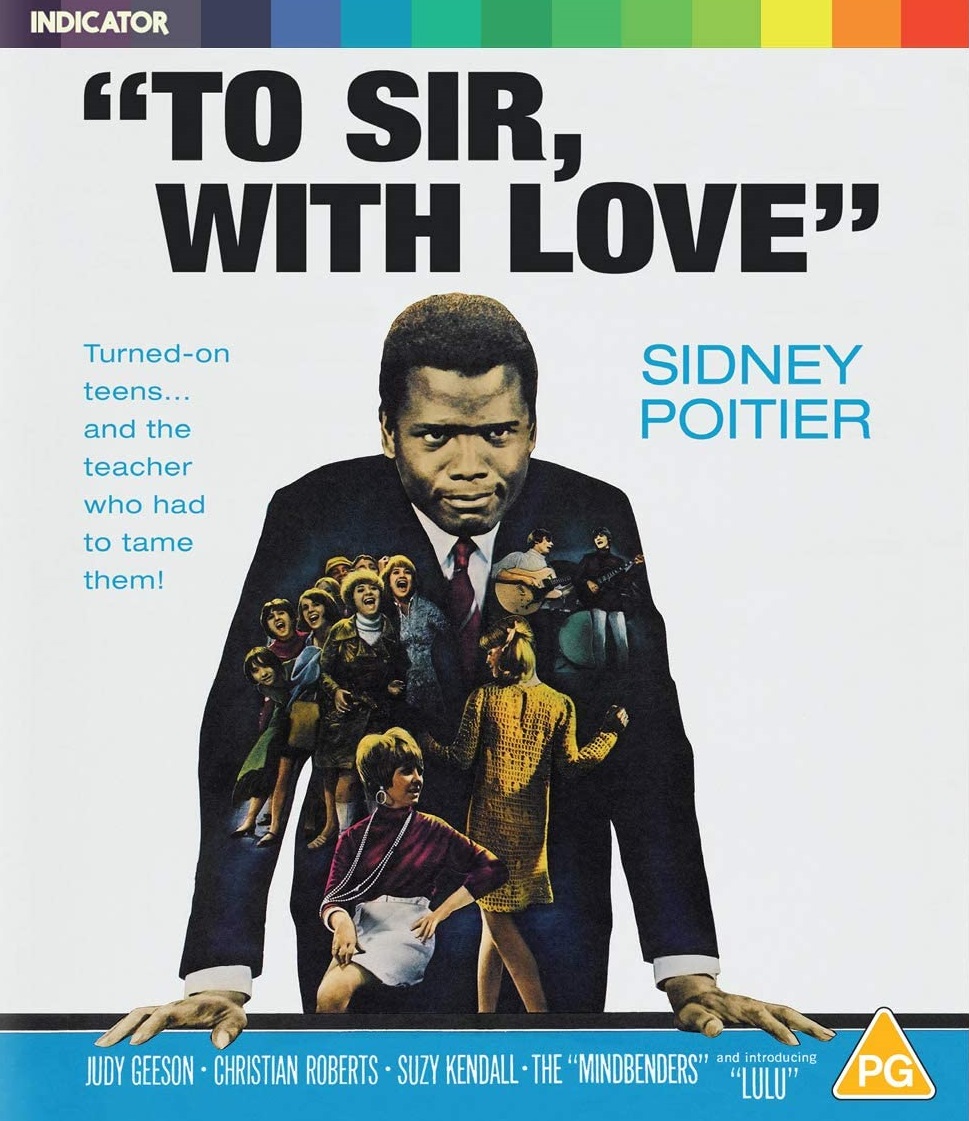 To complain that many of the school scenes don't ring true, or that Thackeray's teenage pupils mostly look a decade older is to miss the point; Clavell's sentimental but lovable film is a fable, not a slice of cinéma vérité. The staffroom contains the usual mixture of jaded oldsters and enthusiastic newbies, Edward Burnham's Headmaster warning Thackeray that "most of our children are rejects from other schools" and Geoffrey Bayldon's character throwing a few racist barbs in his direction. A very young Patricia Routledge offers advice, and Suzy Kendall gives moral support. The saintly Thackeray loses his grip early on while attempting to teach his recalcitrant charges about South America and pre-decimal currency, then swiftly changes tack, binning his textbooks and deciding to treat the pupils as adults. Judy Geeson's Pamela Dare asks him what they'll talk about instead of long division, Thackeray replying that he and the children can discuss "life, survival, love, death, sex, marriage, rebellion. Anything you want."
Thackeray takes his class on a trip to the V&A (the visit shown as an engrossing sequence of still photos) and in one scene teaches them how to make a salad. Only the cynical Denham (Christian Roberts) is unmoved. An incident with a thuggish PE teacher derails matters, before a predictably consolatory, upbeat conclusion. Decency prevails.
Poitier's unshowy, dignified performance is superb, his Thackeray sparring with a class including Lulu (pictured above) in her first film role and a blink-or-you'll-miss-it appearance from Tiswas's Sally James. Clavell convincingly recreates a dilapidated school setting, and there's plenty of alluring location footage of an ungentrified East End. We even get an improbable appearance from Mancunian beat combo The Mindbenders at the class's leaving dance. This 2k restoration comes with generous extras, including interviews with Christian Roberts and Lulu, plus an enjoyable chat with Poitier's agent Marty Baum.
This lovable film is a fable, not a slice of cinéma vérité
rating
Share this article