Blu-ray: The Velvet Underground |

reviews, news & interviews
Blu-ray: The Velvet Underground
Blu-ray: The Velvet Underground
Todd Haynes' doc embodies the time-bending cultural ferment which fused the VU
Sight and sound: the Velvet Underground in action with Mary Woronov
The Velvet Underground's music is hardly heard for 45 minutes in Todd Haynes' film on the band. The director's debut documentary instead sinks deep into the early Sixties New York underground culture they rose from.
It is as much a loving tribute to the cinema of Jonas Mekas and
Andy Warhol
as the songs of Lou Reed and John Cale.
A premonitory, violent sliver of Cale's "Venus In Furs" viola jolts the titles, then Haynes splits screens like Warhol's Chelsea Girls, paralleling his Sixties screen test portraits of Reed (high-strung stillness) and Cale (sensuous) with imagery signifying their early lives: Reed's suburban Long Island disaffection and Electro-Shock Therapy, Cale in Wales, driven on by his grandma's loathing of his dad's mining job, his mum "vanished" with cancer.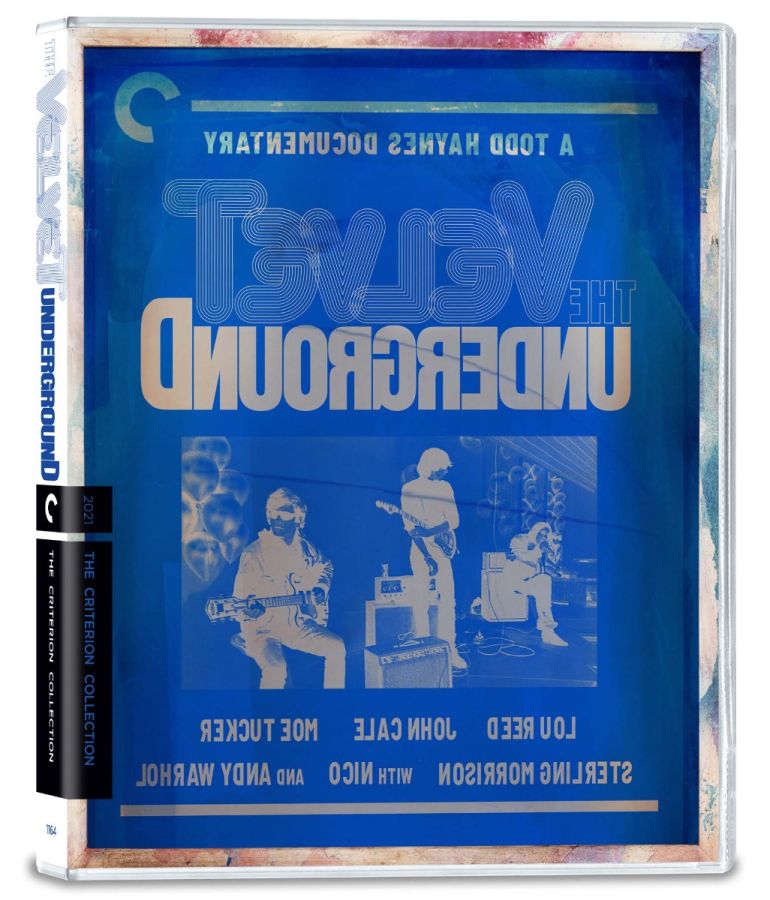 Reed's early character doesn't surprise. "He was like a three-year-old," recalls early bandmate Richard Mishkin. "He was not comfortable in many places," says girlfriend Shelley Corwin, "so making others uncomfortable…was his comfort." Cale earned a 1963 Bernstein scholarship to New York ("Holy shit, this place is filthy!"), bonding with Western drone maestro LaMonte Young (an interview coup, looking like a grizzled biker). Reed's poet mentor Delmore Schwartz meanwhile got his violent, "degrading" gay poetry published. As well as asserting the Velvets' avant-garde cinematic soil, Haynes ensures the centrality of New York's gay culture; its "vitality and fearlessness," he says in the extras, was "a driving force…a sensibility that was…contemptuous of the mainstream…allied itself with 'faggotry.'"
Modest underground cinema magus Jonas Mekas recalls 20 42nd Street cinemas as a sprawling early Sixties cinemateque, where filmmakers, painters and musicians met. "We are not part really of subculture or counterculture," he scoffs. "We are the culture!" And the split-screens splinter into 12 at "European Son"'s juddering guitar climax, as hundreds of precious underground films splice and spool in a multiverse pool of monochrome possibility.
Haynes uses LaMonte Young's drones to underscore Warhol's silent Kiss (1963), its 16 frames per second meditatively and erotically slowing its subjects' and viewers' heartbeats. "Warhol, avant-garde film and underground music, it was all about suspended time," critic and Factory habitue Amy Taubin notes. Cale then connects the Everly Brothers' "All I Have To Do Is Dream" harmonies with drones. Haynes places Bo Diddley's relentless, repetitive rock'n'roll between these thoughts.
The trails have been laid for Reed with his tough, transgressive lyrics and doowop adoration to meet Cale and his amped-up avant-garde. Having spent an hour valuably explaining the ideas behind his subject in a way vanishingly rare in rock docs, Haynes then finally fuses them in an atomic sense as "Venus In Furs" explodes, vaulting the film into its full expression - the song now sounding like a shift in time and space, shock therapy, Warhol's cinema, "faggotry" and violent refusal of norms. Kenneth Anger's rock-soundtracked gay fetish landmark Scorpio Rising and the superimposed straight and gay fucking of Barbara Rubin's Christmas on Earth (both 1963) play on the screen. "A standard had been set," Cale says with sharp seriousness, "of how to be elegant, and…brutal."
The Velvet Underground's second hour deploys scant but exhilarating footage of the Velvets' multimedia shows, till Reed jettisons his collaborators one by one, finishing final album Loaded (1970) with a semi-detached Sterling Morrison, latter-day member Doug Yule (pictured below second right with the Cale-less, paisley VU), and lovely pop songs suiting a solo career. Haynes' film is now more ordinary, as a band falls apart in the usual bitter and exhausted ways. "Entropy," the great Sixties fixer Danny Fields sighs.
This is a film made with love for supposedly nihilistic music which healed the fellow outsiders Reed hoped to reach, Haynes included. Witness Reed's septuagenarian psychiatrist sister Merrill Reed Weiner dancing to early Reed/Cale band the Primitives, a laughing teenage girl again. Its sensuous rigour in imagery, edit and ideas fully embodies the world where the Velvet Underground was born. Scorsese's bizarrely incurious refusal to personally interview his post-Last Waltz rock doc production line's subjects and lazy leaning on others' great films is also shown up by Haynes' formally inventive first effort, as he teases revelations from subjects filmed with backdrops in the "dirty, candy colours" of Warhol's screen tests.
Criterion's extras offer more of interviews with Cale, Mekas, the Velvets' great drummer Mo Tucker, still acerbic Chelsea Girls Superstar Mary Woronov and contemporary Velvets uber-fan Jonathan Richman, extraordinarily insightful on a band he saw 60 times, who "helped me learn who I was". A Zoom roundtable with Cale, Tucker and Haynes - the ex-Velvets "nostalgic" for the New York connections the film shows - and commentary from Haynes and editors Affonso Gonçalves and Adam Kurnitz (fresh off Jim Jarmusch's The Stooges) are also excellent.
Three underground films, Piero Heliczer's Venus In Furs (1965), including the first footage of the body-painted Velvets with Tucker, excerpts from Mekas's diaristic Walden: Diane, Notes, and Sketches (1964-69) and Warhol at the Factory reinforce Haynes' belief that The Velvet Underground "feels like it means something to film culture" as well as one of music's most important groups.
The split-screens splinter into 12 at 'European Son''s juddering climax, as hundreds of precious underground films splice and spool
rating
Explore topics
Share this article