The Call of the Wild review - how big-hearted Buck became leader of the pack |

reviews, news & interviews
The Call of the Wild review - how big-hearted Buck became leader of the pack
The Call of the Wild review - how big-hearted Buck became leader of the pack
Jack London's brutal fable gets a family-friendly makeover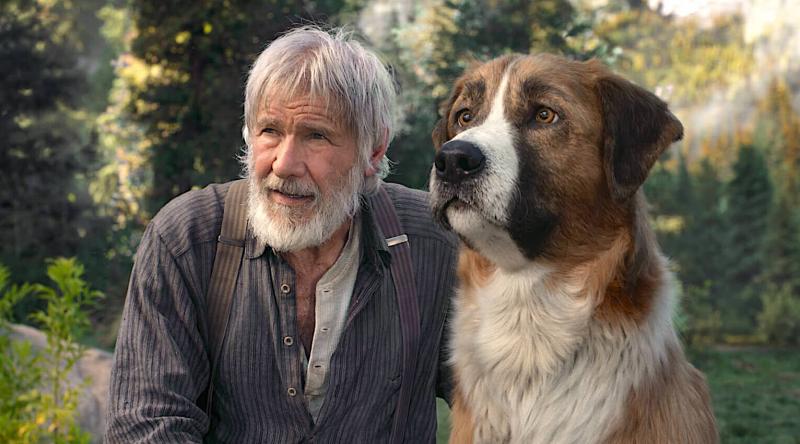 Good boy! Harrison Ford as John Thornton with Buck the super-dog
Jack London's original novel was a brutal and Darwinian account of a dog's life in the Klondike during the gold rush at the end of the 19th century.
Chris Sanders
's film, on the other hand, with a
screenplay
by Michael Green, is a family-friendly entertainment in the Saturday matinee tradition, delivering a message of lump-in-the-throat positivity reminiscent of earlier
canine
classics like
Old Yeller
or
The Incredible Journey
.
Harrison Ford gets top billing and delivers the somewhat sententious voice-over which pushes the story along, but the real star is Buck (pronunciation of whose name needs to be handled with care). An enormous St Bernard / sheepdog hybrid, he's far too boisterous to be household pet to Judge Miller (Bradley Whitford), whose garden party the galumphing mutt comprehensively trashes in the opening sequences. However, his life changes when he's kidnapped and sold into slavery as a sled-dog in the Yukon, making 500-mile postal runs across the Alaskan wastes.
Under the reasonably benign tutelage of his drivers Perrault (Omar Sy) and Françoise (Cara Gee), Buck must learn how to work with a dog team without dragging it berserkly off the trail, and after a feral stand-off with original top dog Spitz, Buck steps up as team leader. A life in the wild is clearly his destiny, a fact signalled by Buck's visions of a spectral grey wolf guiding him, which Freudians might identify as his id. Soon he's leading his doggy troupe in record-breaking cross-country runs, in between avoiding avalanches and saving Françoise from an icy death by drowning.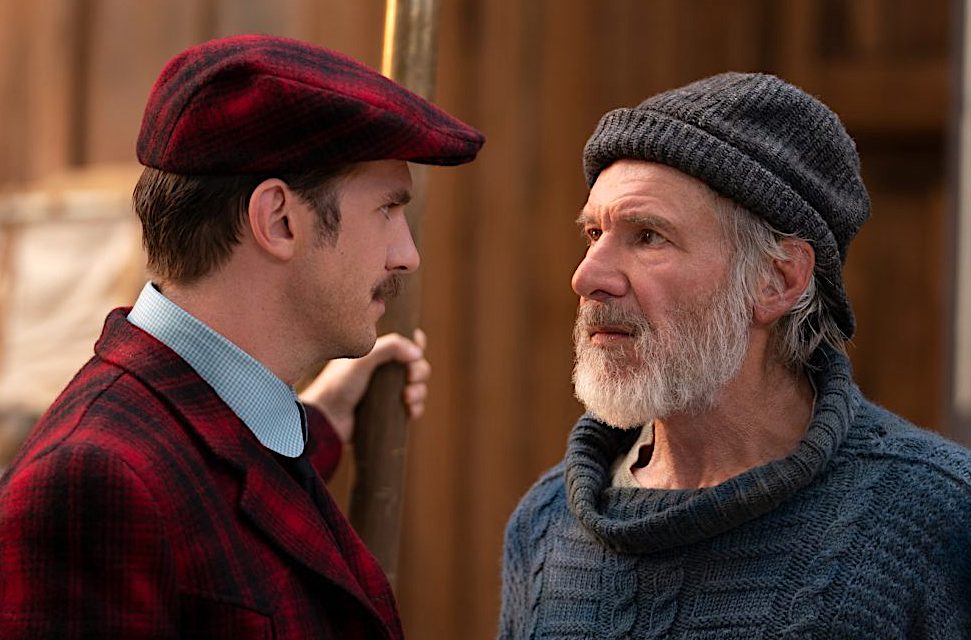 He's aided on his mission by some timely interventions from John Thornton (Ford), a bearded veteran of the great outdoors who's been left heartbroken by the death of his son, and is looking for some peace in the wilderness. Questing dog and wandering human somehow find that they complete each other.
Chief talking point, aside from Janusz Kaminski's ravishing cinematography with its panoramas of mountains, lakes and luminous Northern Lights, is the animation technology, so sophisticated that you keep wondering how on earth they filmed a real animal doing that. In fact it's all courtesy of a motion capture performance by Cirque du Soleil veteran Terry Notary. The only giveaway is a scaling problem – sometimes Buck is just a large dog, elsewhere he's suddenly a colossal super-canine who looks twice the size of Ford.
But the facial expressions and fluid physical movements are unnervingly convincing, and might even put to shame many well-known actors we could name. Buck certainly outperforms Dan Stevens (pictured above), cursed with not only a frightening red tartan suit, but the thinly-drawn role of a rich dandy called Hal who's trying to conquer the wilderness by petulance and spite. Like they say, never act with children or animals, especially computer-enhanced ones.