DVD: Drive |

reviews, news & interviews
DVD: Drive
DVD: Drive
Ryan Gosling and Carey Mulligan star in taut and violent LA crime thriller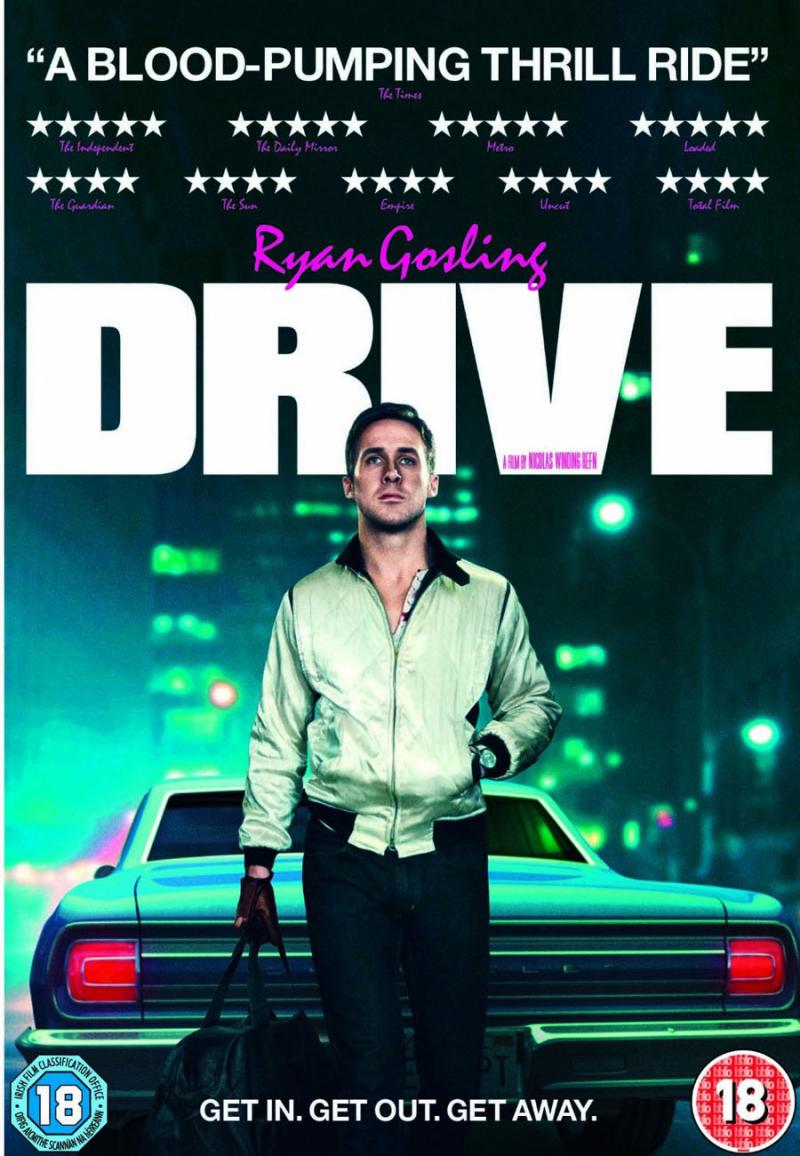 Ryan Gosling as the nameless and existential Driver
Director Nicolas Winding Refn says that his LA heist fable Drive was inspired by Grimm's Fairy Tales, but viewers unfamiliar with the perverse labyrinth of Refn's imagination are more likely to detect echoes of Bullitt, Walter Hill's The Driver and Clint Eastwood at his most taciturn.
Ryan Gosling plays The Driver, auto-wrangling movie stuntman by day and getaway wheel-man by night. A pre-credits sequence follows him as he ferries two anonymous clients away from a robbery, mixing raw speed with calculating guile as he eludes police pursuit with icy efficiency.
Despite being solitary and existential (an effect heightened by the aloof electropop soundtrack), The Driver forms an attachment to his neighbour Irene (Carey Mulligan) and her young son Benicio (Kaden Leos). The scenario becomes precarious when Irene's husband Standard (Oscar Isaac) comes home from prison. He's forced to rob a liquor store as a little favour for some gangsters, The Driver volunteers his getaway services out of concern for Irene, and it all goes horribly wrong in a welter of gunfire and double-crosses.
The pared-down narrative hums along with machine-tooled inevitability, its taut contours intermittently interrupted by outbursts of shocking violence. Stalked by shotgun-wielding assassins who blow off Christina Mad Men Hendricks's head, The Driver displays unsuspected combat skills, impaling one assailant with a long shard of glass. The impossibility of his love for Irene is signalled by a memorable scene in a lift, when the pair share a lingering slo-mo kiss before The Driver kills a hitman by stomping his head to a pulp. The Rubicon is crossed, and The Driver clicks into revenge-automaton mode.
There's excellent support from Albert Brooks as brutish mobster Bernie Rose, while Ron Perlman is suitably dumb and ugly as his henchman Nino. Mulligan successfully looks winsome and vulnerable. But Gosling may be a fraction too likeable, unable to suppress that knowing little smile which is becoming a familiar tell, and not quite mastering the super-chilled killer-inside-me vibe of McQueen.
DVD extras include poster designs, a stills gallery, theatrical trailer and a 60-second TV spot. There's also an interview with Refn from Drive's BFI screening, where he talks about casting, origins of the story, and how he's not at all violent in real life.
Watch trailer for Drive
The Driver volunteers his getaway services out of concern for Irene, and it all goes horribly wrong in a welter of gunfire and double-crosses
rating
Explore topics
Share this article