DVD: A Woman Under the Influence |

reviews, news & interviews
DVD: A Woman Under the Influence
DVD: A Woman Under the Influence
Gena Rowlands shines in a classic of domestic agony from John Cassavetes
Friday, 14 September 2012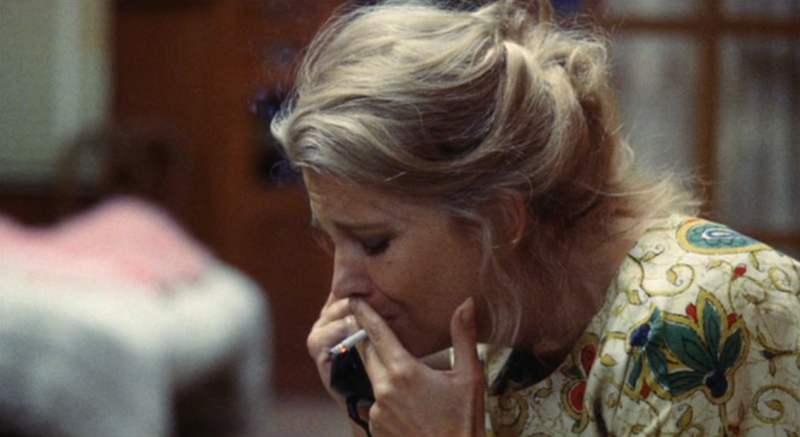 Wild at Heart: Gena Rowlands in 'A Woman Under the Influence'
Described by Peter Falk as, "a love story between a woman who's half wacky and a guy who's inarticulate", John Cassavetes' seventh feature from 1974 is without doubt one of his finest achievements. It's one of several collaborations between Cassavetes and his actor wife Gena Rowlands, here giving a performance of show-stopping complexity.
Falk plays Nick Longhetti, an overworked construction foreman. Rowlands is his wife Mabel and the mother of his three young children. She's struggling with mental illness and - though their relationship is placed under violent strain - their love for each other undeniably endures: Nick begins the film barking that he has an "unbreakable date… with my wife".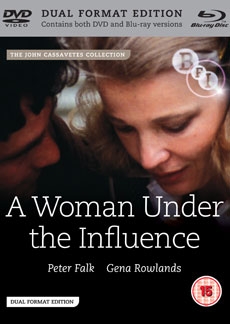 The kinetic, compassionately confrontational camerawork documents the anguish and apes the tumultuousness of the Longhettis' relationship (the use of long-lenses meant the camera could be placed at an unobtrusive distance). Similarly, the sporadic inclusion of opera emphasises the untamed emotions struggling to exist within a domestic context.
Cassavetes coaxes performances of breathtaking and sometimes uncomfortable honesty from his leads: Falk excels as a man frustrated by what he cannot control, yet this is emphatically Rowlands' film. Playing, in Falk's words, a woman looking for "a raft, something to cling to", hers is a soaring performance of fragile femininity, unselfconscious exuberance and irreverent humour; she's beautifully, heartbreakingly mad.
At two-and-a-half hours, A Woman Under the Influence is pretty epic in length, illustrating Cassavetes' huge respect for the subject matter and this blue collar love story about a long-married couple is as gripping as any thriller. Extras on the BFI release consist of two trailers, an illustrated booklet and an insightful interview with Falk. There's also a contribution from Elaine Kagan, former assistant to Cassavetes, who affectionately remembers being part of his "gang".
Watch the trailer for A Woman Under the Influence
Rowlands gives a soaring performance of fragile femininity, unselfconscious exuberance and irreverent humour
rating
Share this article