DVD: In A World… |

reviews, news & interviews
DVD: In A World…
DVD: In A World…
It's easy to invest in this feel-good indie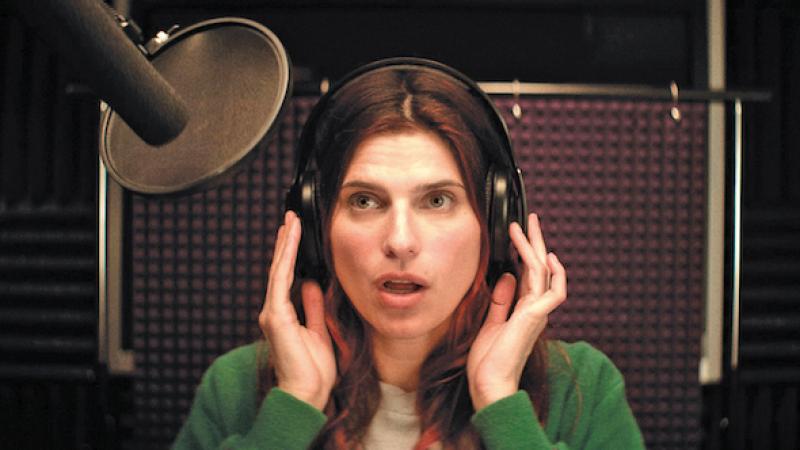 Lake Bell, writer, director and star
In a world where men still dominate the voice-over industry, one woman triumphantly defies the odds. Lake Bell's directorial debut in which she also stars is a satirical sort-of feminist exposure of this little-known strand of the film world, cushioned by light romantic comedy.
Bell plays Carol Solomon, an eccentric, slightly hopeless heroine who strives to break into this unfamiliar showbiz niche as a voice-over artist, only to end up competing with her famous father Sam Soto (played with perfectly enunciated self regard by Fred Melamed). Despite her endearing flaws she overcomes vanity, chauvinism and bigotry almost by accident, but it's reflective of social change nonetheless – and she finds love in the process.
The film is a funny, sometimes nonsensical exploration into what happens when the ego gets in the way of an ironically un-glamorous existence – the voice-over industry takes itself hilariously seriously, and is wildly competitive. The dry comedy of the situation comes easily to Bell. It comes from characters who know themselves and their real-world banality with obsessive attention to detail.
We see Carol's female perspective on this sexist domain through an overall air of general dysfunction (she obsessively collects accents on a chunky old Dictaphone and wears mini-kilts from the '90s, in a non-vintage way). Alongside this run raw and honest sub-plots about Carol's sister's marital struggles with her husband Moe (Rob Corddry) and the challenges of a modern family unit, sibling rivalry, financial woe and how to overcome being so undermined.
The problems are ordinary enough to relate to, and the characters are engaging enough to make you feel invested in their lives. It's mainly due to the pacey script (Bell is a deserving winner of the Sundance 2013 Waldo Salt Screenwriting Award), but also to the standout cast – in particular performances of great comic acumen by Bell and Demitri Martin who plays her sweet-if-somewhat-clueless love interest, Louis.
There are celebrity bit-parts aplenty, with Eva Longoria-Parker delivering a comedy cockney accent, Cameron Diaz as the star of the epic blockbuster the cast are vying to voice over, and an incisive quip from Geena Davis, which underpins the ethos of the farcically cut-throat world the film inhabits.
Superficially In A World… is a playful, lighthearted romcom, but it contains much more, from feminist critique to coming-of-age drama. As writer, director and actress, Bell is consistently creative, confident, and distinctive.
Overleaf: watch the trailer for In a World...
The comedy comes from characters who know themselves and their real-world banality with obsessive attention to detail
rating
Share this article