DVD: Your Sister's Sister |

reviews, news & interviews
DVD: Your Sister's Sister
DVD: Your Sister's Sister
A natural British talent jars in a neurotic American drama
Thursday, 01 November 2012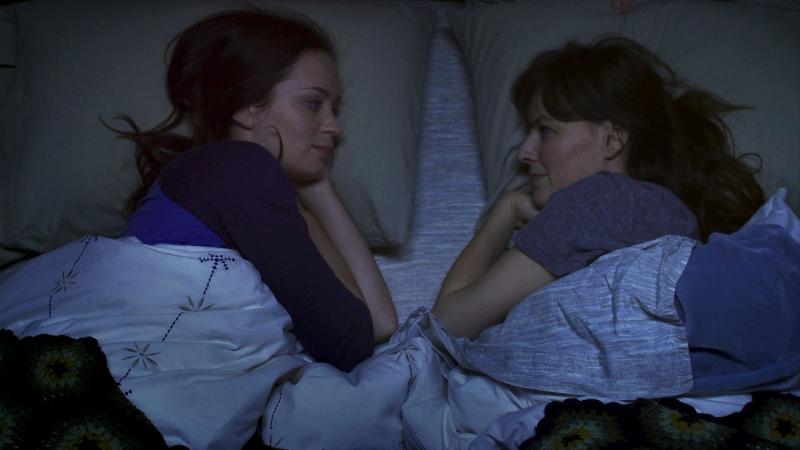 Working out a mess: Emily Blunt and Rosemarie DeWitt confide in 'Your Sister's Sister'
With her jewel-blue eyes and intense presence, Emily Blunt can illuminate anything – a screen, a stage, a red carpet, any location for any old interview. She might seem unable to put a foot wrong. With five film credits in 2011 alone (including the DVD under review) and two this year, she's one of the UK's most bankable stars, and presumably has a lot of say in exactly what should and should not do.
How much did she really want to do Your Sister's Sister? Originally lined up to play her character Iris's older sister Hannah was compatriot Rachel Weisz, replaced by Rosemarie DeWitt, who's excellent here; but because DeWitt's American and Blunt doesn't, wisely, try and cross nationality, they're half-sisters – and this seems like a late plot-wrench some of us aren't going to buy.
Equally non-purchasable is a crucial, and the only, toe-curling sex scene in which downbeat Jack (Mark Duplass) lasts barely five seconds with – though the result is pretty consequential – lesbian Hannah. Jack, mourning a brother's death, has been persuaded by Iris to take time out on a family island retreat and finds Hannah there mourning a broken seven-year love. They hit the tequila. Hence the sex. It's meant to be funny but, somehow, doesn't wash.
Iris arrives the morning after. She's soft on Jack (another problem: no time is given as to why a sprite-like Iris should be drawn to such a shambles). Jack has to take a step back, and Iris and Hannah now really have to try and work things out. It's all heading for a touching, messy lump of real life: in their flailings this trio are quite like us but they're also uncomfortably pitiable, living in a cocoon of overwrought emotionalism.
Your Sister's Sister has won plaudits for charm, warmth and veracity, so that might sound harsh. The dialogue is mainly improvised, which can work if the aim is genuine self-ridicule, but Blunt's intensity – to reiterate a quality usually standing her in such good stead – is here rather irritating. She's not so much miscast as over-cast. DeWitt and Duplass take the honours for authenticity: Americans catch this species of garrulous neurosis naturally. Blunt's different kind of weight, a jarring beauty, has just been slightly misread by director Lynn Shelton.