DVD/Blu-ray: Bait |

reviews, news & interviews
DVD/Blu-ray: Bait
DVD/Blu-ray: Bait
Mark Jenkin's acclaimed first feature: tensions spark within a Cornish fishing village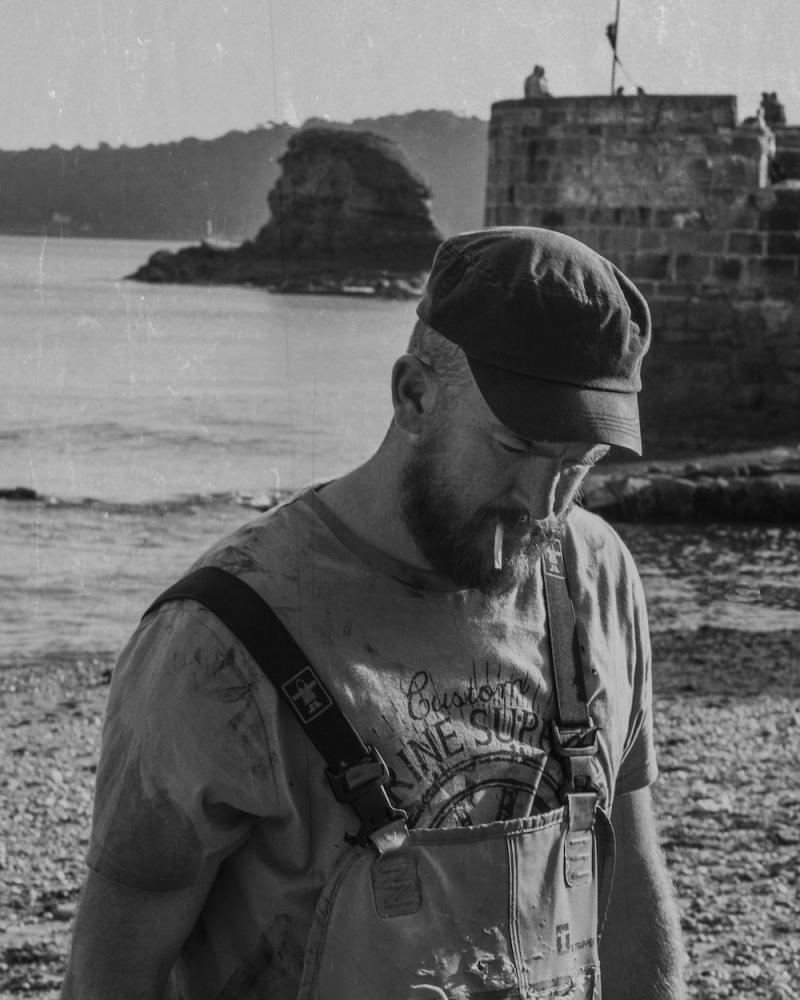 Cornishman without a boat: Martin (Edward Rowe)
Mark Jenkin's black and white masterpiece about clashes between incomers and locals in a Cornish fishing village was made on a 1976 clockwork Bolex camera that doesn't record sound – all that's added later, including the actors' voices – and hand-processed by him in an old rewind tank in his studio in Newlyn.
The
award-winning
result is timeless (he did start writing it 20 years ago), hypnotic and extraordinary – huge, hyper-real close-ups and grainy 16mm film stock popping with sparkles and flashes, plus an excellent cast and a powerful story-line.
Fisherman Martin (Edward Rowe) has no boat, as people keep reminding him, but he's saving up for one, putting the money he gets from the sea-bass or lobster he manages to net in an old biscuit-tin that sits on his windowsill. His brother Steven (Giles King), on the other hand, has taken over their late father's boat, using it to take tourists and drunken stag parties out on trips.
"He'd be turning in his grave," Martin observes from the dock. His father is haunting the harbour, it seems, wearing his fishing waders and offering advice such as, "Shoot a pot in that old ring-bolt". A strange quality of otherness is everywhere, extending to food in the fridge, a fishing net or a pebbled glass door, all enhanced by flash-forwards that speak of violence to come.
The advice doesn't extend to helping Martin deal with the London couple who've bought his harbour-front family house. They come for the summer with their teenage kids and rent out the loft to other tourists, who complain about early-morning noise from boats (wake up, this is a fishing village). Full of resentment, Martin stands in the doorway and looks at the modernisation carried out by Tim and Sandra (Simon Shepherd and Mary Woodvine, pictured below; she is Jenkin's partner and has been in some of his shorts including Bronco's House, about the Cornish housing crisis, made in 2015 with the same Bolex and processed with instant-coffee-based developer).
"Nice porthole, very nautical," growls Martin sarcastically, noting that they've knocked down his mother's pantry. "It's all bloody ropes and chains, a bit like a sex dungeon," he informs Steven later on. But Tim and Sandra – especially Sandra – have some sympathy for Martin, and while their son Hugo (Jowan Jacobs) is a snobbishly ignorant Hooray Henry, their sweet-natured daughter Katie (Georgia Ellery) has every sympathy for Neil, Steven's son (Isaac Woodvine), who has started working with Martin on the nets. They make a handsome couple. This leads to discord and a culture clash that ends in tragedy.
The pub, full of malevolent maritime figureheads and carvings and a pool table that's always in action, is where most disagreements come to a head, and Wenna, who works there (a superbly feisty Chloe Endean, pictured below with Martin, who has something of Rita Tushingham about her) is queen of the put-down. "He's so bleddy posh I honestly thought he was speaking German," she remarks about one of the London boys when she's on a break from collecting beer-glasses. And she doesn't hold back when defending Martin one night as he saws through the clamp on his van in front of his old house. "Why don't you just fuck off?" she tells Tim before decking him, throwing a billiard ball at his Land Rover and getting arrested.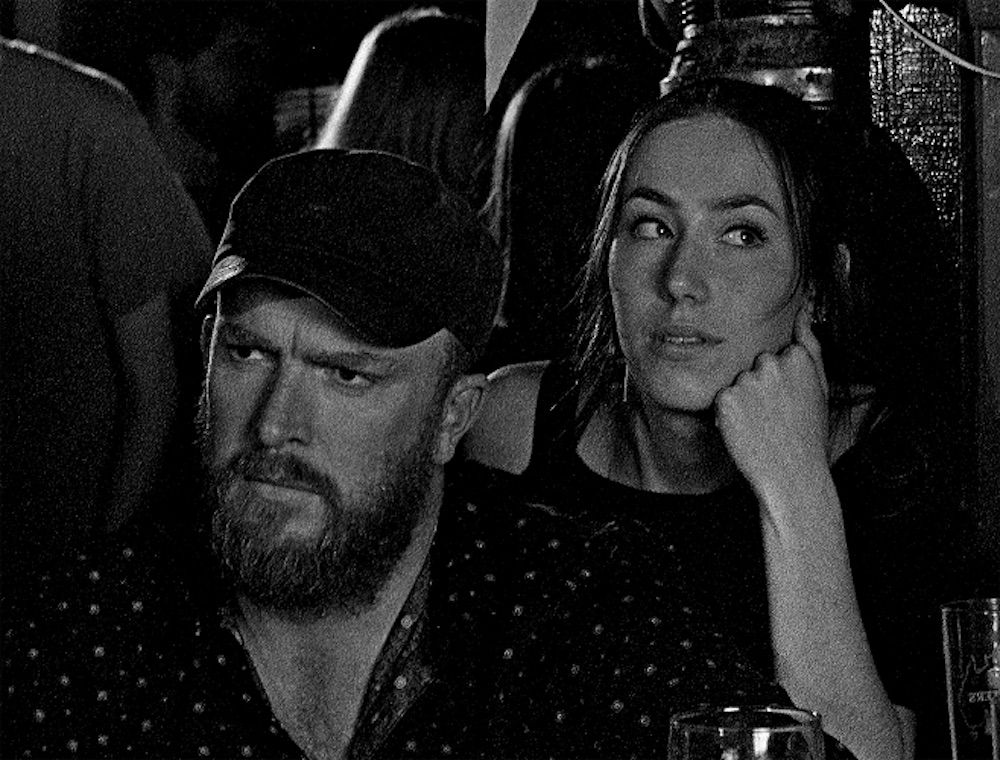 There's something intense and magical about Bait that's beyond any technique. But the DVD extras throw light on Jenkin's methods, with a fascinating, funny Q&A at the BFI between him and Mark Kermode where he talks about thriving on the limitations imposed by his camera, with its maximum runtime of 28 seconds per take, and his influences, Besson and Tarkovsky in particular. Some of the film-stock sparkles, he reveals, result from the pollen in the emulsion on the film after he left the studio door open. Other extras include three Jenkin shorts, Dear Marianne, The Essential Cornishman and The Road to Zennor, as well as The Saving of Bill Blewitt, a 1936 oddity directed by Harry Watt and produced for the anniversary of the Post Office Savings Bank. Its theme? A Cornish fisherman manages to buy a boat before it's sold to a rich yachting couple.
A strange quality of otherness is everywhere, extending to food in the fridge, a fishing net or a pebbled glass door
rating
Explore topics
Share this article