DVD/Blu-ray: Last Holiday |

reviews, news & interviews
DVD/Blu-ray: Last Holiday
DVD/Blu-ray: Last Holiday
Alec Guinness shines in underappreciated black comedy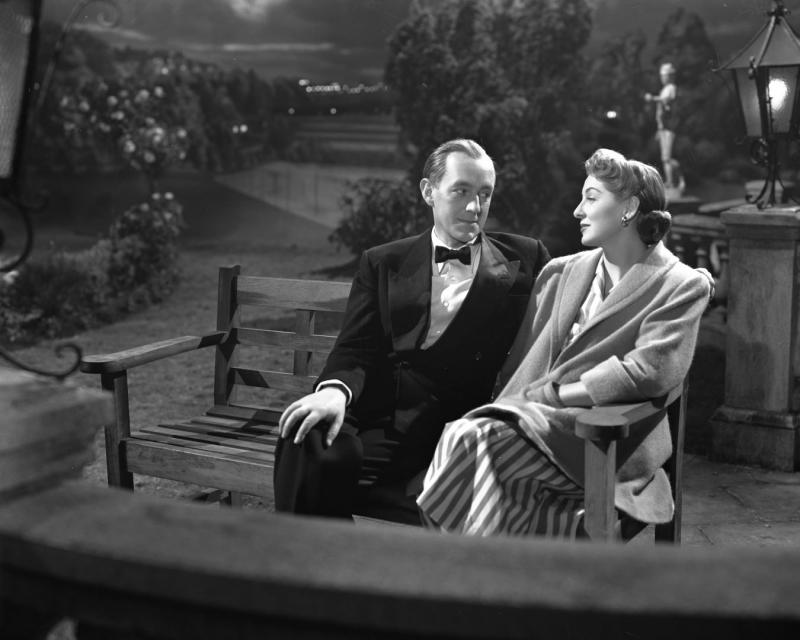 Zero to hero: Alec Guinness and Kay Walsh in 'Last Holiday'
There's a scarily prescient scene at the start of Henry Cass's 1950 black comedy Last Holiday, a village surgery's waiting room crammed with coughers and wheezers.
Poor George Bird (Alec Guinness) is a tad under the weather too, but being mistakenly diagnosed with the fatal Lampington's Disease by an overworked GP proves to be a life-changer.
Bird gleefully resigns from his job selling farming machinery, cashes in his savings, buys a second-hand Saville Row suit and heads off to an upmarket seaside hotel to enjoy his final few weeks in comfort. Under threat of death, Bird at last feels alive. Fellow guests speculate about his identity and back story, as Bird discovers that he can win at croquet and poker, offer advice to government ministers and help a renowned engineer fix a technical problem. The doors keep on opening: Bird falls in love with Kay Walsh's wise hotel housekeeper and gets offered a lucrative business opportunity by a young Sid James.
JB Priestley's screenplay betrays his political sympathies, the hotel's clientele and staff a microcosm of post-war British society. The upper-class guests are grotesques; we're rooting instead for Heather Wilde as a downtrodden maid and Esma Cannon's poor Miss Fox, desperate to escape her thankless role as a tyrant's "companion" and open a gift shop. Bird's affluence and kindness make him a Christ-like figure: he pays off a guest's debts and offers Fox the money to open her shop. When the hotel staff walk out on strike, it's Bird who chivvies the guests into mucking in and running things.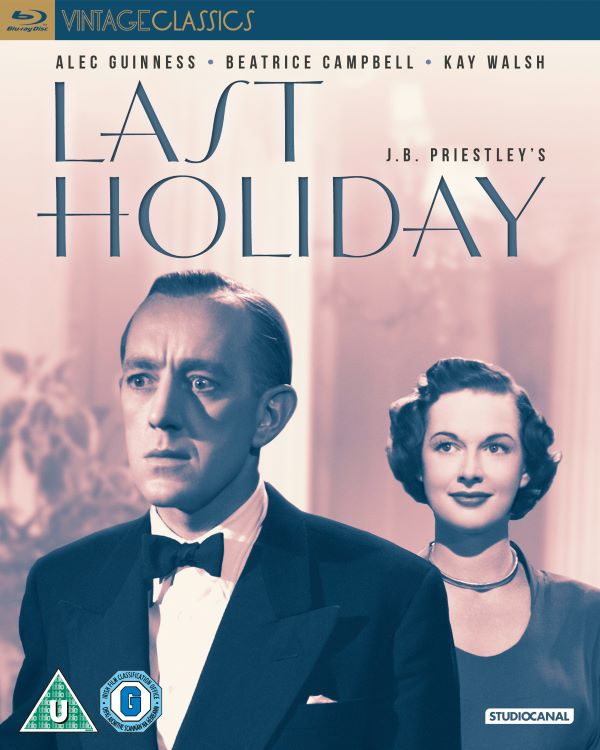 Guinness was already known for prominent roles in Oliver Twist and Kind Hearts and Coronets, but Last Holiday offered audiences a chance to see him au naturel, without prosthetics and face paint. He's a blank canvas for the hotel guests to project their fantasies on. Is he an aristocrat, or a globetrotting playboy? An unassuming but disruptive force, the seemingly honest Bird transforms the lives of those he encounters.
Cass secures excellent performances from a large supporting cast. Though made on a low budget by Associated British Pictures at their Welwyn Garden City studios, Last Holiday feels very much like a darker Ealing comedy. There's a good score from Francis Chagrin, whose son Julian was the secret lemonade drinker in a famous 1970s commercial. Studio Canal's restoration is immaculate. Extras include a vintage profile of Priestley, typing with two fingers whilst engulfed in clouds of pipe smoke, and a knowledgeable, enthusiastic introduction from historian Matthew Sweet.
JB Priestley's screenplay betrays his political sympathies
rating
Explore topics
Share this article