DVD/Blu-ray: Portrait of a Lady on Fire |

reviews, news & interviews
DVD/Blu-ray: Portrait of a Lady on Fire
DVD/Blu-ray: Portrait of a Lady on Fire
Slow-burning passion packs a strong erotic punch in Céline Sciamma's film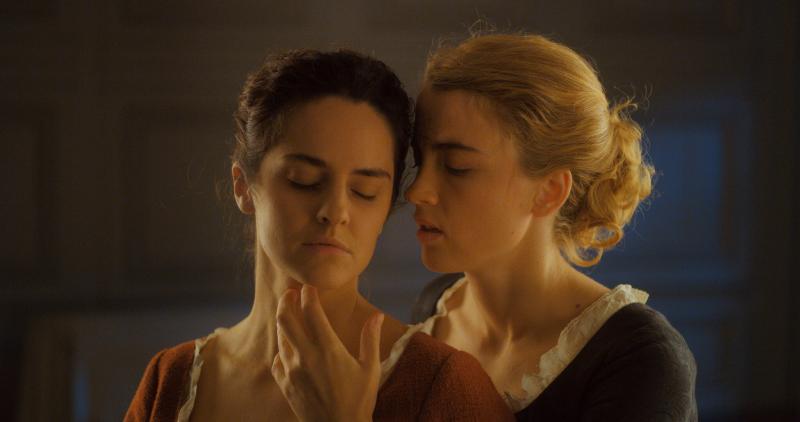 Impossible love: Marianne (Noémie Merlant), left, and Héloïse (Adèle Haenel)
Portrait of a Lady on Fire, a story of impossible love between two young women, takes place in the 18th century, on a wind-swept, wave-battered island off the coast of Brittany.
Portrait of a Lady on Fire, a story of impossible love between two young women, takes place in the 18th century, on a wind-swept, wave-battered island off the coast of Brittany. The writer and director Céline Sciamma, who established herself as a unique voice and very capable filmmaker with films like Waterlilies (2008) and Tomboy (2011), explores once again the world of female passion.
Marianne (Noémie Merlant) has been commissioned to paint the portrait of Héloïse (Adèle Haenel), who has just been released from convent life and is destined to be married. She is impetuous, introverted and silent with latent passion. She stubbornly refuses to pose at first, and gradually seduces the more mature, yet vulnerable painter, but without ever seeming to try. Their mutual passion develops at a snail's pace, in a context which contrasts most powerfully the sunny, exuberant and somewhat dangerous sea-shore with the claustrophobic penumbra of the manor house interior, lit in a style reminiscent of the candle-lit chiaroscuro of the painter Georges de la Tour. There, in the relative safety of the house, blazing logs conjure the image of fiery passion, in resonance with the crashing surf outside. The first sign of true release happens when Heloise agrees to pose in person: the encounter of artist and model is predictably charged with unspoken desire.
The film, which references the myth of Orpheus and Eurydice, has a fairy tale simplicity. The manor house in which Héloïse lives with her mother and a maidservant, is furnished so sparsely that it feels dream-like. The conversations have a slightly stilted quality, even when the constant undercurrent of passion bursts out of the limits of something resembling 18th century politeness. These almost anti-realist qualities sometimes feel a little too much like artifice – Sciamma is, in the tradition of many French filmmakers, as much of a thinker steeped in literature and philosophy as an auteur who fires from the heart. At times, this classical frame elevates the expression of emotion to a very high pitch, as in the dramas of Racine.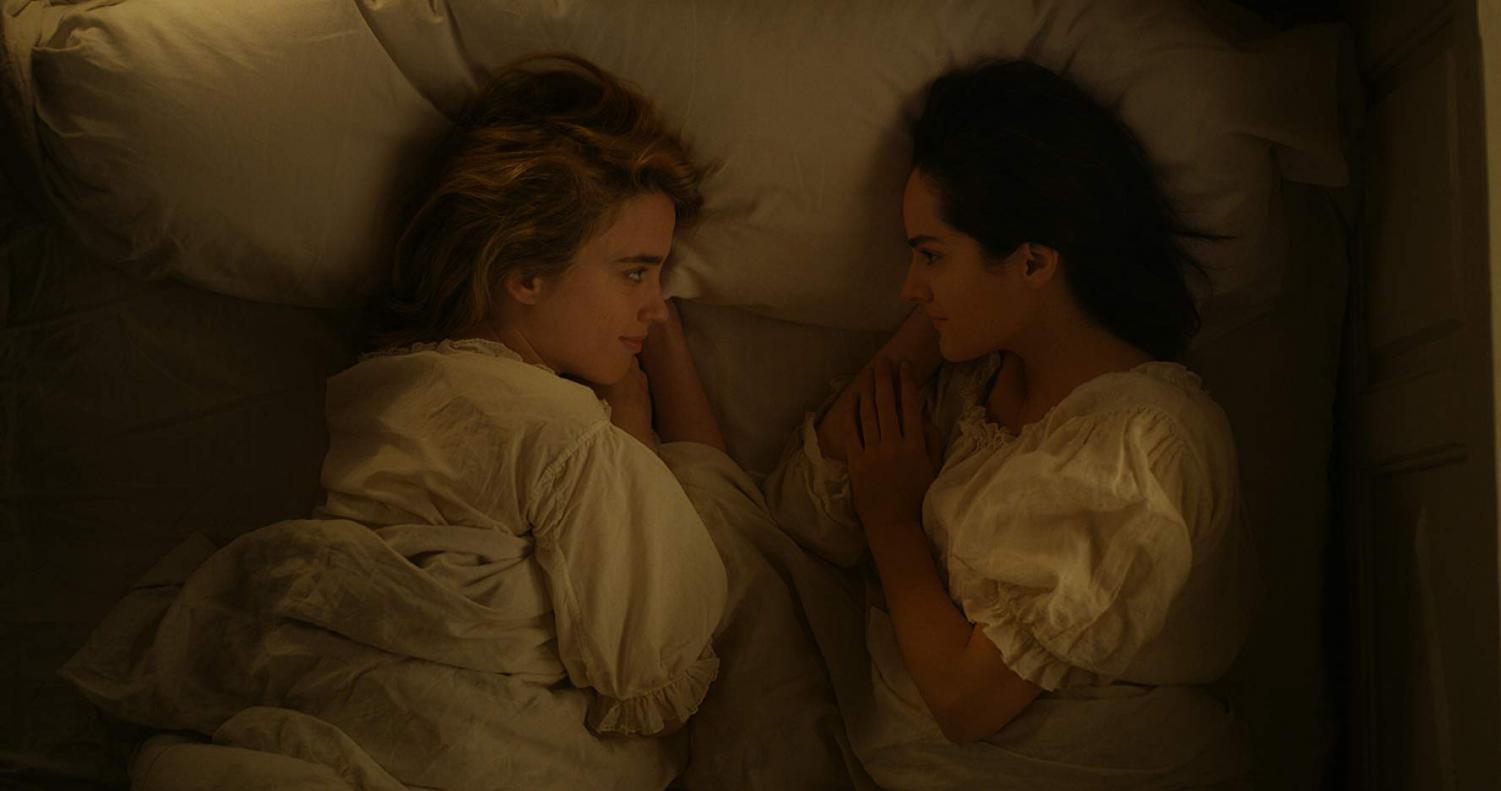 The love between the women is evoked with a subtle and well-tempered mix of emotional fortes and pianissimos: it's a lesson in slow-burning eroticism, at times almost unbearably tense. The release comes through music – much as it has in other Sciamma films – with a thrilling and witchy night-time singing session around a bonfire, where the local women sing in polyphony to a syncopated handclap (the text, in Latin, was written by Sciamma herself, with words based on lines from Nietzsche). This is the film's major turning point, as the distinctly pagan ritual liberates them from all inhibition. Heloise's skirt catches fire, and shortly afterwards, the two women share their first kiss.
Unlike Abdellatif Kechiche's controversial Blue is the Warmest Love – very much a man's gaze – the love-making scenes in Sciamma's film are treated with great restraint, in allusive close-up rather than more explicit wider shots, an engaging case of "less is more". Men are very absent from the film, seen in sailors rowing a boat or a messenger carrying a case, with the painting destined for the future husband who will "own" Héloïse once they are married.
The one disappointing note in the film – it's surprising, given the attention that has been given to sets, costumes, colours – is the poor quality of Marianne's art, most of all as it isn't really in the style of 18th century portrait-painting, rather a little too close to the kind of chocolate-box pseudo-art you might see hanging on the railings of London's Bayswater Road. Apart from that, the film is a fine piece of cinema, establishing Sciamma vey firmly as one of the great and profound chroniclers of women's experience.
Their mutual passion develops at a snail's pace
rating
Explore topics
Share this article