Everybody Loves Jeanne review - charmingly weird romantic comedy |

reviews, news & interviews
Everybody Loves Jeanne review - charmingly weird romantic comedy
Everybody Loves Jeanne review - charmingly weird romantic comedy
The inner voice made manifest: Céline Devaux's debut feature is funny and touching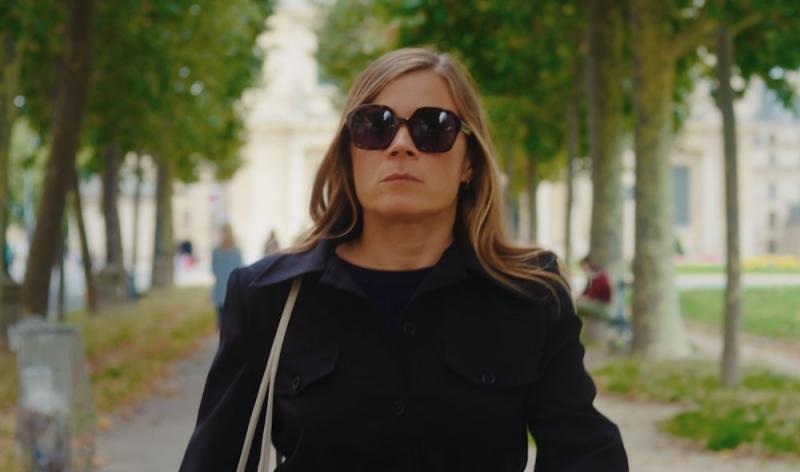 Talking to myself: Blanche Gardin as Jeanne
Céline Devaux, known for her award-winning short films, wrote, directed and drew the animations for her charming, funny debut feature, which takes the concept of the critical inner voice and runs with it.
Blanche Gardin is brilliant as Jeanne, whose revolutionary invention, a structure that traps and removes microplastics from the ocean - it's called Nausicaa, which doesn't bode well - ends up as a dismal failure at its launch.
Once woman of the year – come on, woman of the century, she tells herself in a grandiose moment – she's humiliated on social media, bankrupt, all investors gone. Her mother's flat in Lisbon, shared with her older brother (Maxence Tual), is her only asset. Their late mother (Marthe Keller, seen as a ghost) put it in their names before she cleaned the fridge, put out the rubbish and jumped off a bridge. Happy days. Time to sell up.
Her brother, a genial chap who shares her black sense of humour, lends her the money – she's in denial at first about the seriousness of the situation - to fly from Paris to Lisbon, where they grew up. At the airport she runs into Jean (Laurent Lafitte, pictured below with Jeanne), a weird bloke who, she observes, has just shoplifted some sunglasses that don't fit him. Shoplifting is very much his thing.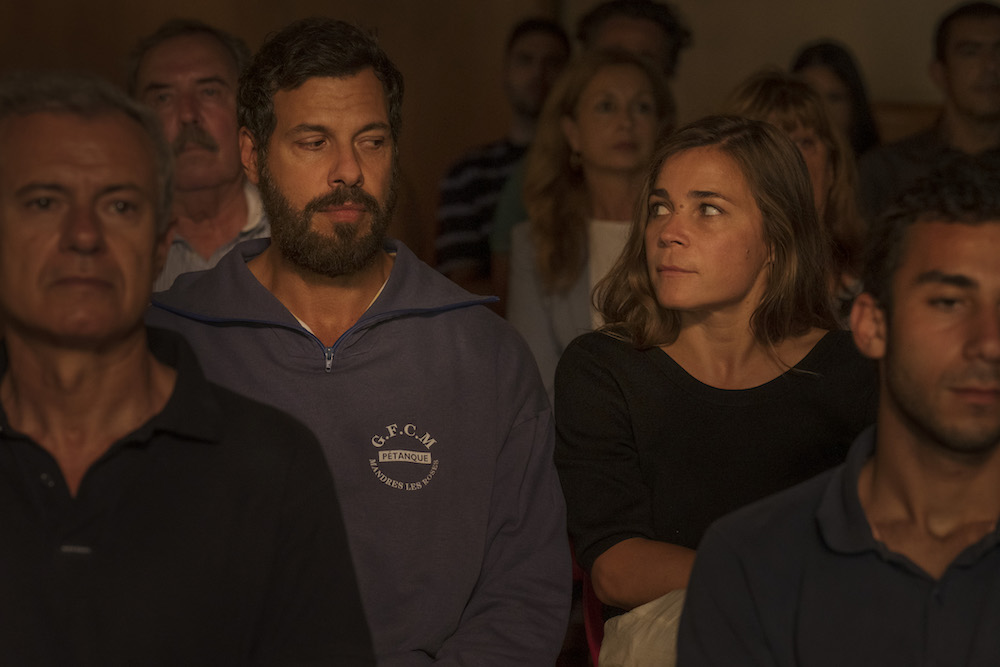 He's thrilled to tell her that he recognises her from high school in Lisbon. Jeanne has no memory of him. Well, she was the popular one: everybody loved her, while he had only one friend. An unpromising start but he's not quite as irritating as he seems.
Which is lucky, as, ensconced in her childhood home, Jeanne is soon mired in apathy and depression, guilt-ridden about not picking up the phone when her mother called before she killed herself, unable to do much apart from smoke – everybody chain-smokes in this movie – sleep, procrastinate over clearing out the flat and google videos of "dogs being very nice to babies."
Jeanne's critical voice, always observing the action – or inaction - comes into its own, embodied by an animated little ghost covered in long hair. It's a remarkably effective device, and oddly uplifting, though a bit too whimsical and overdone at times. But who doesn't have an inner voice telling them firmly not to do something, even as they do the exact opposite?
Jeanne appears deliciously bored and disengaged. A half-smile plays around her lips when she's listening to idiotic, racist estate agents gushing about the apartment, or denying that she's depressed and anxious when she's at the beach with Jean and his little niece. Jean, it turns out, knows mental illness when he sees it. He had a psychotic break and was sectioned after a cop arrested him when he "blessed him" with wine, believing that he was Saint Jean of the Apocalypse. "He called the mental hospital Club Med," says his niece as she digs cheerfully in the sand.
An ex-boyfriend, Vitor (Nuno Lopes) resurfaces. "He has annoying eyebrows," observes Jean. It turns out he's married with a baby ("To think I had a shower for this!" comments the inner voice as Jeanne looks askance at the baby) not that it stops him from sleeping with her and serenading her irritatingly on the guitar.
Just as Jeanne's mood plummets further, her brother comes to the rescue, along with his son and dog. The mother's critical, self-pitying presence haunts them both, but Jeanne is forced to admit that no one will reread all those National Geographics or use the three old View-Masters. And it turns out that smashing crockery is quite a satisfying way to sort stuff. Jean and niece join in. Surprisingly, there's a happy ending. Even the little ghost looks pleased.
Everybody Loves Jeanne is available on Mubi
Jeanne's critical voice is embodied by an animated little ghost covered in long hair
rating
Explore topics
Share this article