Filmmaker Bassam Tariq: 'Great cinema doesn't need to be perfect - embrace the imperfections' |

reviews, news & interviews
Filmmaker Bassam Tariq: 'Great cinema doesn't need to be perfect - embrace the imperfections'
Filmmaker Bassam Tariq: 'Great cinema doesn't need to be perfect - embrace the imperfections'
Director of 'Mogul Mowgli' discusses taking risks, and the differences between the British- and American-Asian experience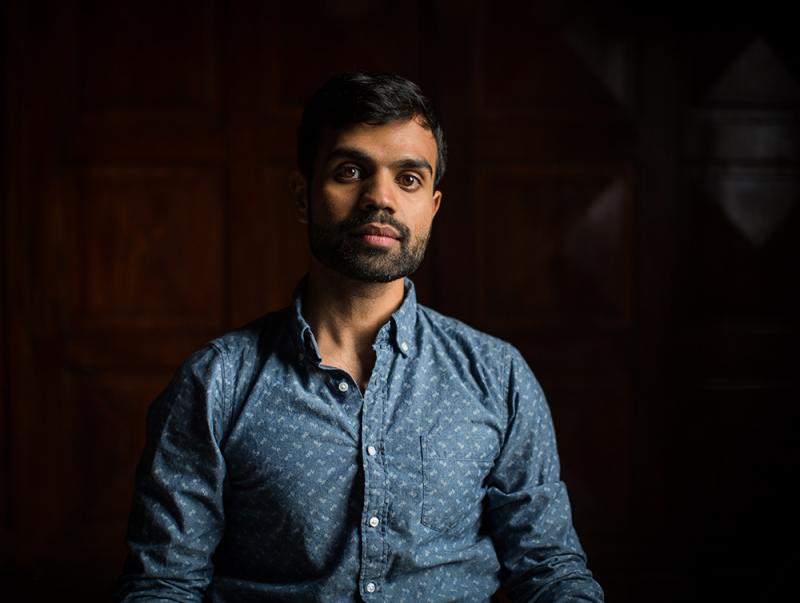 'Mogul Mowgli' director Bassam Tariq
After Bassam Tariq's feature debut These Birds Walk was released at SXSW 2013, things seemed to slow down. The documentary about a runaway boy in Pakistan garnered strong reviews, but soon Tariq was working in a New York butchers pondering his career.
However, the film did catch the eye of someone: Hollywood star Riz Ahmed. The two began talking, and realised they shared the same interests in heritage and generational relationships. And thus,
Mogul Mowgli
was born.
In the film, Ahmed plays Zed, a rapper on the brink of international success. During a flying visit to his family home in London, it's discovered he's suffering from a serious autoimmune disease. His life quickly collapses around him, with past traumas disrupting the very reality he's experiencing. The disease acts as a metaphor for his relationship with his family and his heritage: his body doesn't recognise itself, so it's attacking itself.
Mogul Mowgli is Bassam Tariq's first narrative feature, not afraid to subvert expectations and challenge the viewer. Owen Richards spoke with Tariq ahead of the film's release:
OWEN RICHARDS: You and Riz Ahmed created this film together, but how much of this story did you have before you two teamed up?
BASSAM TARIQ: That's really interesting. I've always been curious about how we continue to expand the language of cinema using our cultural heritage. The things I grew up learning about were like south Asian literature, central Asian literature, this larger Islamic civilisation that we were all a part of.
And cinema's such a young language, it's only been a hundred years recently, so why are we so dogmatic? The whole thing about Dogme 95 was it was almost a joke, right? So how can we continue to expand it, and also take from different things instead of just follow three-act structures?
Even though there is something very structured about Mogul Mowgli, there was a version of this film that had absolutely no structure! But it was one of those things where it's like: who's going to want to see that? How are you going to fund that?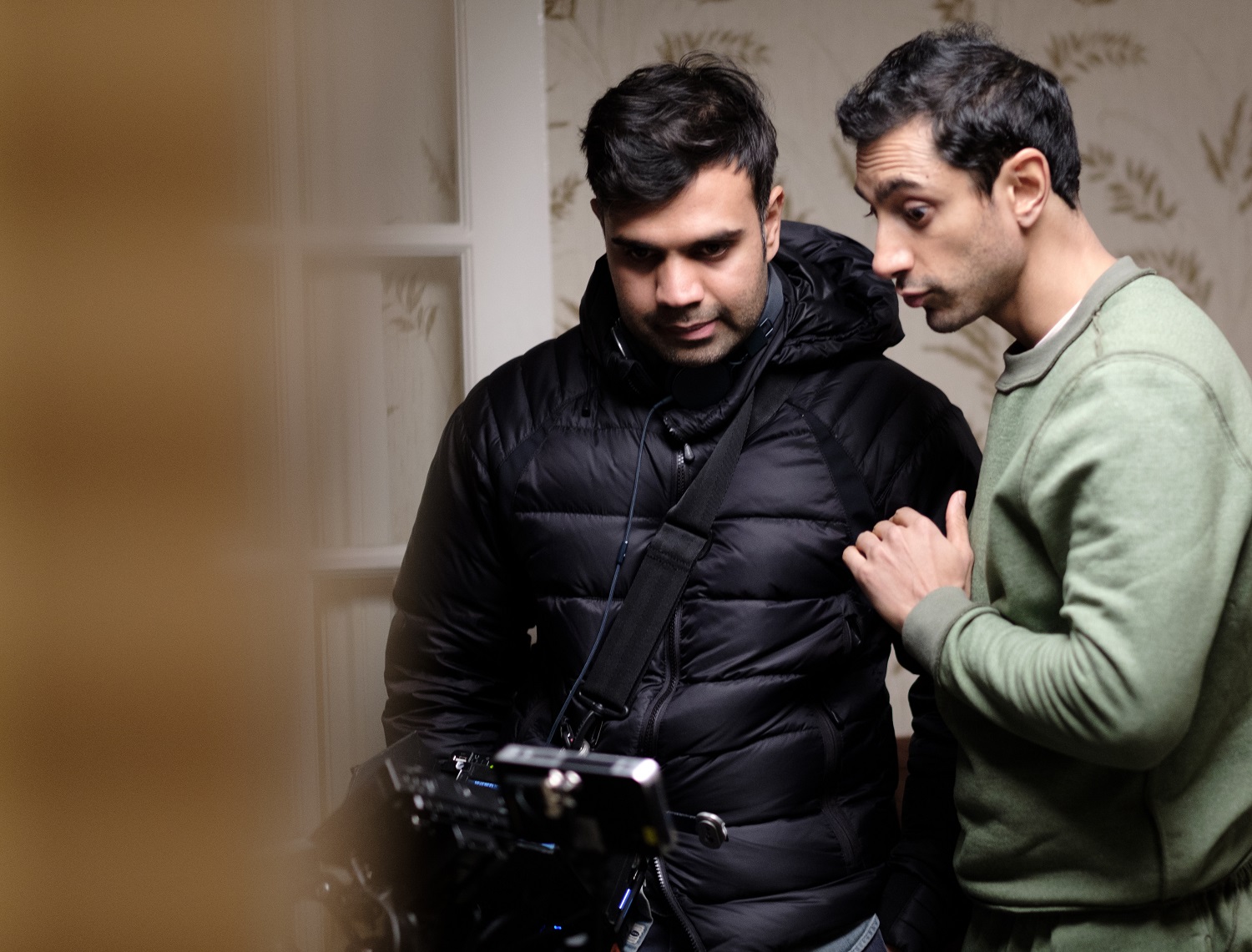 Your previous films were documentaries; how was that jump to narrative cinema? Was it something you were already looking to do?
Yeah, as much as I love documentary, and so much of my work and world is that. I think the reason why I did a lot of documentary was because it just lacks permission. I didn't need someone to give me permission to shoot, and I just got my camera and I could do the work.
But I also saw the limitations of the active manipulation involved in the work I wanted to do. In the world of fiction, the actors allow the space of manipulation. This environment is a playground, and we all know that we are allowed to actively work with each other and build on this language, instead of me trying to come in with weird tricks. We're in this playground together to play. That was liberating.
But the other side of course is you have this rigid schedule, which is so weird to me! The whole exciting thing about documentary is something being revealed to you, and being urgent and present. That's the kind of urgency I wanted to bring to the form of narrative cinema as well.
Did you feel any pressure that it was on you to bring it, as opposed to just pointing a camera and finding it?
Yeah. There was a desire to make everything feel very urgent. But it was also Riz. He knew the kind of energy I wanted to bring, and I think the film has an erratic energy that I have in me. I get impatient very quickly. Even though my favourite films are like Stalker and Nostalgia by Tarkovsky, which are considered slow films. But I have an insecurity with my own work, where I don't have the confidence to sit as long with things.
I think that's what makes the film so interesting to watch though, because I wasn't expecting these surreal sequences and soundscapes. You don't often see documentary filmmakers make such an artistic jump. Was it fun to make those sequences and challenge your viewers?
Man, honestly it was more anxiety-inducing than anything! We filmed the film chronologically, and I remember the first time we have Tuba Tek Singh show up with the flower head dress and stuff. We were filming this very verité mosque scene, and then the guy shows up and I'm like, "Oh my god, I forgot this is the film we're making!"
This social realist thing that we had started was really quickly going into this other place, and I had people asking me "What's up? What's wrong?" and I just had to say, "It's nothing." In my mind, I'd committed to this, so now I had to make this work.
You and Riz are both part of the Pakistani diaspora. When making this film, did you find any common ground or differences between growing up in London and Queens?
Yeah, there are a lot of similarities and some differences. The similarities are both of us being working-class kids, first- or second-generation immigrants, I'm not really sure what the terminology is for us. The way we grew up was quite similar.
But I think the big difference is generally the south Asians in the States came on student visas, and they're like engineers and doctors. I think in Britain, they have a larger legacy of resistance. They came in as workers and labourers, and then they were part of these really exciting movements in the 60s and 70s. You look at like the Bengali Workers, the Bangladesh Youth Movement, the Southall Youth Movement, the Southall Black Sisters; there's so much exciting stuff happening all around London.
When you walk those streets, there's almost this pride you have being a British Asian. When I was there I thought, "Wow, this is very different." In the States, we generally fall into this kind of model minority thing.
And even if we want to break out of that, so much of our experiences and how our parents see each other is very white-adjacent, and we have a desire to be closely associated with power. So you get people like Bobby Jindal, the former Governor of Louisiana, and there was a portrait made of him where he almost looked like a white man. To me, that's where we come from in the States. At least in one of the ways, I don't want to be reductive of the Asian-American experience here.
I found myself associating more with the Muslim American thing because 9/11 happens, and I'm 14, so I connect more with Malcolm X and Mos Def and hip hop and Lupe Fiasco, and less with south Asian heritage. That came later on in my life, because when 9/11 hit, we realised Muslim solidarity was something we needed more of.
And that's something we see in the film, isn't it? With Riz's character Zed being a rapper, and almost being quite derogatory towards some of his own culture's music. How was it taking those experiences and forming it into a story?
It's so tough, because we don't want be reductive of something we also love, but we've also always had a hard time finding an access point to it. That's one of the reasons why we've given Tuba Tek Singh this face covering, because there's almost this veil we have to our own culture and understanding of it.
And the funny thing is whenever you try to access your own culture and heritage, I don't know if you feel this way, but there's never an easy bridge to it. You're just thrown into it and you're like, "This is weird. I don't know if I have a place in here." Maybe sometimes it's deeply problematic, or we have issues with it. That collision with it I find fascinating, and something I want to continue to explore.
So with building Zed's character, how much was collaboration and how much did you let Riz run with it?
Oh man, Zed in some ways is an amalgamation of Riz and I coming together to make something. But the movement of the character really goes to Polly Bennett, who was our movement co-ordinator. She did the movement co-ordination for Rami Malek in Bohemian Rhapsody, so she was very familiar with the illness stuff we were talking about.
She and Riz built a language of what the illness would be like, and how it would be portrayed on screen. And because we were filming chronologically, we were able to get to those places in a way that felt very real, with Riz losing the weight. He just started to embody more of that, in a way that I was a bit worried for him as well.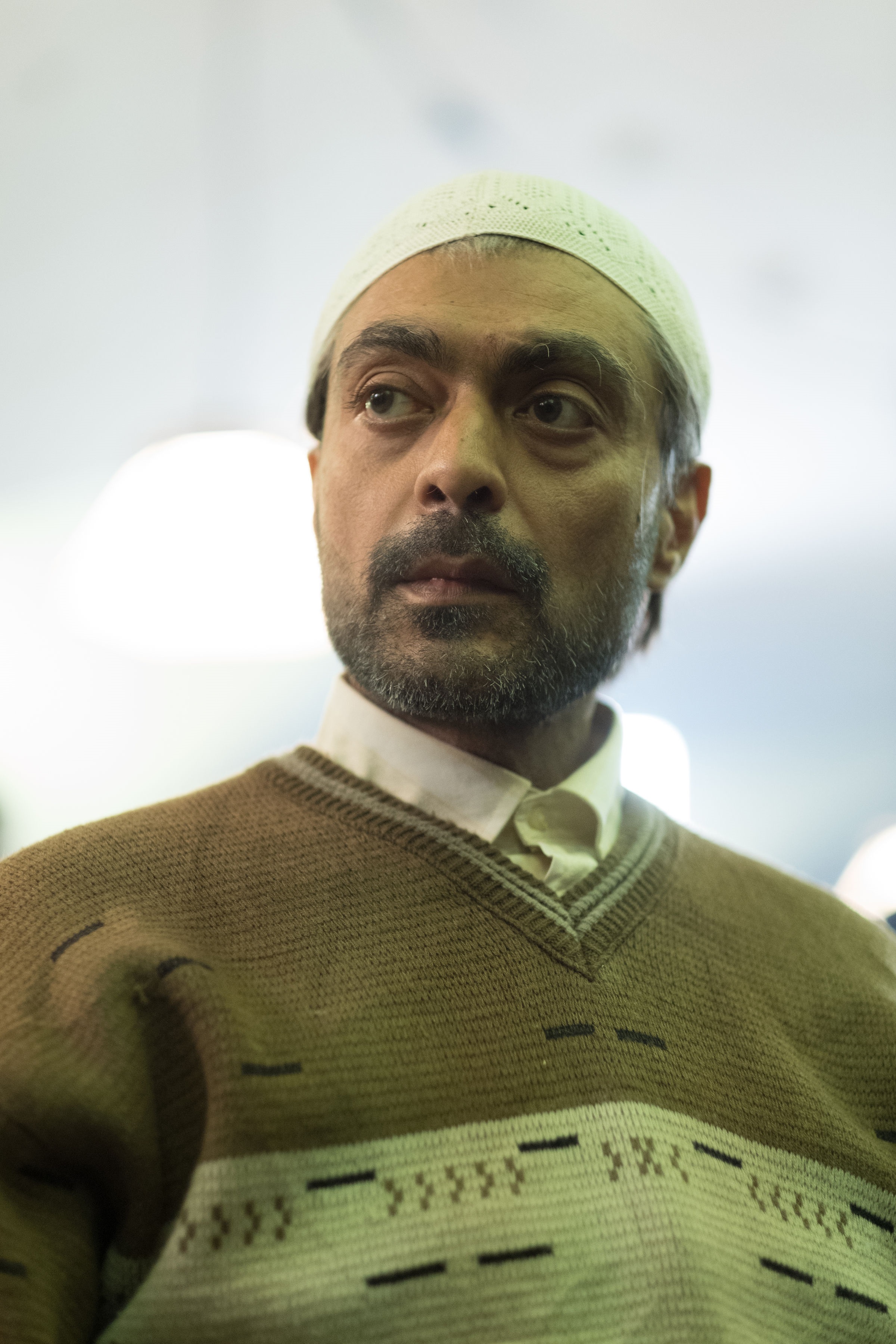 I loved the relationship between him and his father (played by Alyy Khan, pictured right), as someone who struggles with his own trauma and his own identity, and struggling to communicate that between the generations. How was it developing that relationship on the page, and then with the actors?
It was great, because technique-wise, Alyy Khan is someone who's more Bollywood, and Riz is like super-naturalistic British cinema.
Alyy brings a really incredible magnetic presence, but also comes from a different kind of filmmaking. It was really exciting to see these two kinds of people dance with each other, and figure out a way to speak and work together. It was so exciting, and I had to leave them alone.
That's the thing I realised as a director is it's almost like with kids, you have to let them figure it out. You can't always come in to be the helicopter parent. It doesn't make for good work. I had to give them that space to really find their characters and find their relationship to make it work, and be real with one another. I think they found this incredible dynamic, and they worked so well with one another.
Alyy Khan was so generous, but he was also so damn honest. The first time we ever met in-person was when he came to start shooting, because he was in Pakistan. So we just had FaceTime calls, and I just connected with the guy. I asked him what he thought of the script, and he goes, "Well, I didn't like this, I found this a bit pretentious, I didn't like that," and I just thought I love this guy. I love how honest he is with me.
But what was also really important for me was someone that also had a relationship with Islam. Someone who has a very intimate experience with the faith, and can embody it and can believe it, and can also recite the verses and sing the stuff that's so central to the faith. When that performance is fake, I feel it and I don't buy it. Finding things that felt very real in that way was very important.
What was it like for the actors being on a predominantly Asian set? That's quite unusual for a film in the West, did it feel like something special?
It's funny, when you're in the middle of it, you just want to make sure it doesn't suck!
But yeah, if not all the cast is Asian, and what's wild is that I didn't realise that until we did our table read. I just looked around and thought, "Oh my god, everyone here is Asian. We're not making a simple drama here. We're doing something a bit weird."
I didn't know if we'd do something special or not. My biggest worry was all these people came on board and took a big risk for my sake, and I'm so honoured that they did that. Whether it's the financiers, the cast, the crew, everyone took a big risk. I'm really honoured that they did that, and I wanted to honour that and make sure that I delivered.
That was something that really kept me going, and also kept me up at night because I don't know how it's going to be received. I care about the reception because I want to make sure that people after this can continue to make more of this kind of stuff, if not go further with it. I feel like we're just dipping our toes right now. We're not pushing it as far as we can. It still follows a very tight three-act structure, and perhaps gets a bit messy, and that's part of the make up of great cinema. It doesn't need to be perfect; you have to embrace the imperfections of it.
For people who are part of a minority community that perhaps haven't seen their experience explored on screen like this before, what do you hope they take from Mogul Mowgli?
I think it's the permission to trip up. The permission to make mistakes. That's what this is about, man. It's not about being a "masterclass in cinema". What's so great about independent cinema is the iterative nature of not just doing one and done. We're constantly working and building and collaborating to make more and more of these things together. It's not stopping. It's giving the permission to continue building.
So, for you as a director and a writer, what have you taken from this film that you're taking forward?
I hope I'll continue to allow myself to be vulnerable. So much of this film was me in the beginning having a swagger and thinking I know how to do this stuff, but I realised that I don't know. Being open and honest about that was hard, but when I finally said it I felt a burden being lifted. And coming into it knowing that I don't know and I'm learning, and being able to adapt to the ground is something I want to make sure that I'm doing.
And I'm also just really eager to get back to filming! There's this feeling of, "Let's get back, let's get back, let's get back." I've learned stuff now, and I want to get back to it again. I want to be better.
As a director, it's almost like with kids, you have to let them figure it out
Explore topics
Share this article