Glass review - shattered Shyamalan sequel |

reviews, news & interviews
Glass review - shattered Shyamalan sequel
Glass review - shattered Shyamalan sequel
A muted meta-superhero mess whose ambition still intrigues
Saturday, 19 January 2019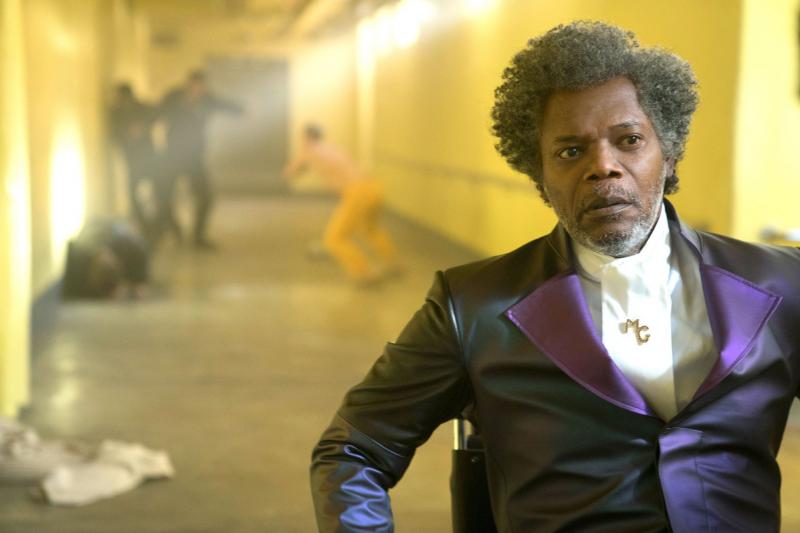 Mr Glass (Samuel L Jackson) breaks out
M Night Shyamalan is the Orson Welles of twist-ending fantasy, forever condemned to reach back to his first two successes. The Sixth Sense still stands alone, though its haunted chill shivers through much recent horror.
His surprise 2016 hit
Split
, though, not only boosted the
director's career
, but also twisted back to
Unbreakable
, that most exhilaratingly thoughtful film about superheroes. In fully splicing
Split
and
Unbreakable
,
Glass
expands the Shyamalan-verse in perhaps satirically Marvel style, while confirming its creator's own reduced powers.
We rejoin Unbreakable's David Dunn (Bruce Willis), the sole survivor of a train crash engineered by Elijah Price (Samuel L Jackson) to reveal his near-invulnerability to him, as he takes on the superhero mantle with the logistical aid of his now adult son (Spencer Treat Clark; in every case, the original cast return). As the hooded Overseer, he is hunting Split's protagonist the Horde (James McAvoy, pictured below centre with Jackson and Willis), the 24th of whose split personalities is super-strong cannibal the Beast, currently in possession, as is his wont, of three chained cheerleaders.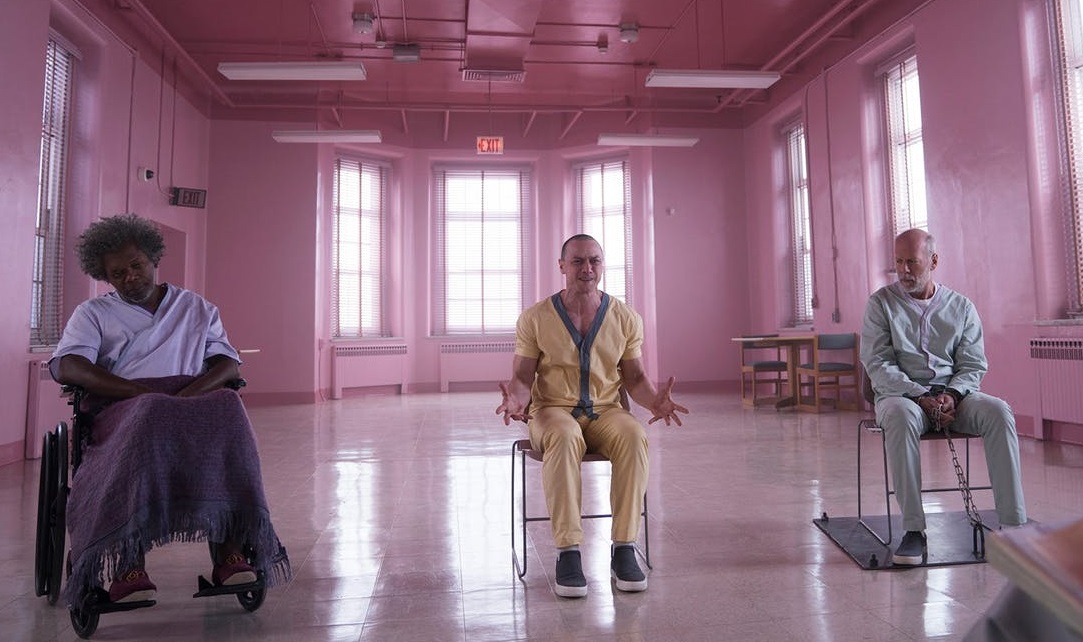 The stilted unreality of this set-up in the Philadelphia streets doesn't help what follows when, after a brief Overseer vs Beast tussle, both are arrested and dumped in a mental hospital alongside the heavily sedated, apparently catatonic Price, aka Mr Glass. Their kindly doctor (American Horror Story's Sarah Paulson) just wants to cure them of their super-power delusions, however many partial lobotomies it takes.
Glass is also, of course, a film star team-up, and Jackson, who these days tends to keep his serious chops for Tarantino between Marvel paydays, is grimly charismatic as Mr Glass, the wheelchair-bound visionary who believes comics are coded histories of humanity's super-powered potential, and has callously killed hundreds to prove it. This turns the terrible vulnerability of his brittle bone disease, alongside his compensatory mega-mind, into a super-power. The Horde similarly shifts the dissociative identity disorder of its core personality, abused child Kevin, from illness into might. McAvoy is again superb as he flicks through this repertoire of scared and scary characters. Willis, playing a strong man Kryptonite-vulnerable to water since a childhood near-drowning, looks weathered by the 19 years since Unbreakable, and a weary superhero.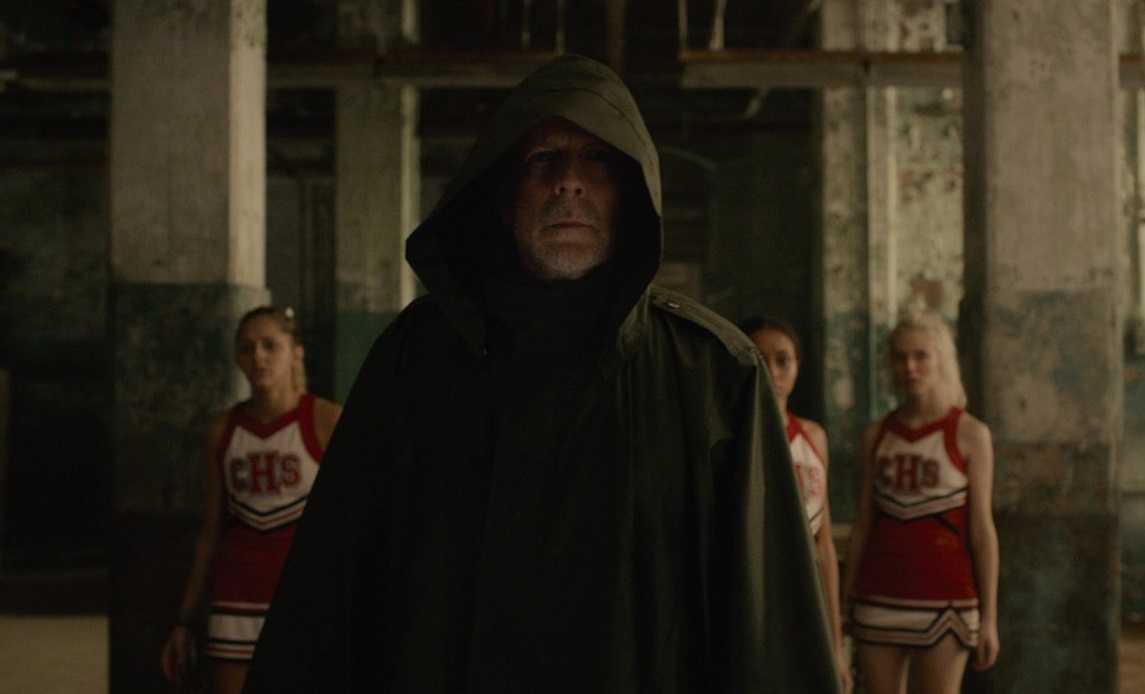 In every case, as his super-crew remain trapped, Shyamalan achieves an unsettling balance, embodied by Mr Glass's glowering menace and frightening weakness, as the slightest blow will shatter him. These are Samsons in chains, fairly mighty mortals dwarfed by the powers of the state.
The final act, as Glass engineers a breakout to prove their powers to the world, maintains this oddly muted tone. Longshots of the Beast and Overseer battling show, sans Marvel special effects, the prosaic, underwhelming reality of two strong men fighting in comic-book style, as the world goes on indifferently. Whether through tight budget or intent, it's an indelible image. Glass finally cracks due to Shyamalan's declining powers of plot and dialogue, falling far short of Mr Glass's deviousness. In holding up a questioning mirror to superhero conventions, though, it glimpses something unique.