LFF 2014: Programme Launch |

reviews, news & interviews
LFF 2014: Programme Launch
LFF 2014: Programme Launch
Oscar hopeful war films to bookend 'bubbling cauldron' that is LFF
Wednesday, 03 September 2014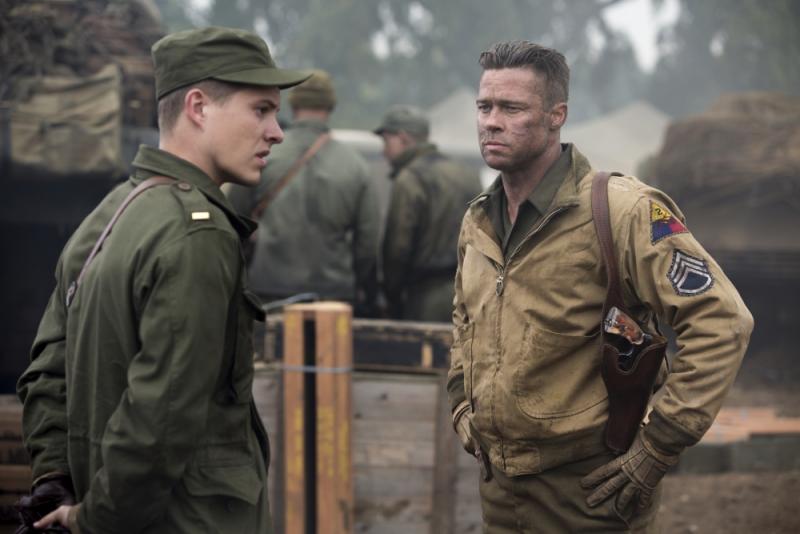 Brad Pitt stars in LFF closing film 'Fury'
A pair of Oscar hopefuls that take wildly divergent perspectives on World War II were confirmed today as the opening and closing night films of the 58th annual BFI London Film Festival, running 8-19 October at a range of venues across the capital.
Proceedings will kick off with the European premiere of The Imitation Game, starring recent Emmy winner Benedict Cumberbatch as the gay code-breaker Alan Turing, and will close 11 days later with a second European premiere – this one of Fury, with the film's executive producer Brad Pitt doubling as star in his role as a battle-hardened army sergeant who commands a Sherman tank. Turing, incidentally, has been portrayed on stage and screen before by Derek Jacobi, but Cumberbatch's gathering popularity should bring the late genius's extraordinary yet often very sad story to a new and broader public.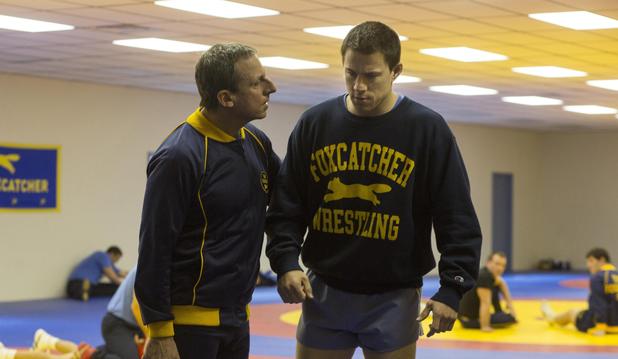 Two hundred and forty five films will be screened in all in a celluloid glut that BFI chief executive Amanda Nevill called "a joyous, bubbling cauldron of activity".That glut is particular catnip to Oscar watchers who will be able to catch an early glimpse of such prospective nominees as Reese Witherspoon in Wild, director Jean-Marc Vallee's first film since Dallas Buyers Club; Adam Sandler and rising young star Ansel Elgort in Men, Women, and Children from Jason Reitman of Juno and Up in the Air renown; and Capote helmer Bennett Miller's latest entry, Foxcatcher, which has been generating major Oscar buzz for leading man Steve Carell (pictured above right with Channing Tatum) and Mark Ruffalo in support.
British clamour is sure to intensify for Mike Leigh's dazzling Mr. Turner, the prolific writer-director's infinitely intriguing companion piece of sorts to Topsy-Turvy, with Timothy Spall and Marion Bailey offering two of the finest performances of this or any year as the artist JMW Turner and the sea-side landlady who shared first a home and then a bed with the visionary artist. Alan Rickman is director, star, and co-author of A Little Chaos, with Kate Winslet playing a landscape gardener, and the Official Competition line-up includes writer-director Carol Morley's The Falling, set at an English girls' school in 1969.
As always at the LFF's annual press launch, the trailers were the highlights of the occasion, whetting the appetite for a range of films that have been subdivided into categories like Dare, Love, Debate, and Laugh. (Tellingly, there doesn't seem to be one for Sleep, so this year's boredom quotient is presumably low.)
There really in this instance is bound to be something for everyone. I for one will be looking forward to theatreland's Debbie Tucker Green shifting her talents to the screen with Second Coming, starring Nadine Marshall, a veteran of Green's work at the Royal Court and elsewhere, and Benoit Jacquot's 3 Hearts (3 Coeurs), which promises Charlotte Gainsbourg and Catherine Deneuve in a single movie. Oh, and there's a first feature entry, Catch Me Daddy, from the team of Daniel and Matthew Wolfe: the latter, for the record, is no relation.