L'immensità review - enigmatic portrait of a trans teen in an unhappy family |

reviews, news & interviews
L'immensità review - enigmatic portrait of a trans teen in an unhappy family
L'immensità review - enigmatic portrait of a trans teen in an unhappy family
Penélope Cruz is underused as an abused mother in 1970s Rome
Simpatico: Luana Giuliani and Penélope Nieto Conti
Emanuele Crialese's latest, L'immensità, is an oddity. It's perfectly formed, yet still feels as if its final reel went missing. Its title – usually translated as "infinity" – is typical of this enigmatic quality.
"L'immensità" turns out to be a hit Italian pop song from the late 1960s, which finally plays over the end credits; its lyrics are about being just a speck in an infinite universe, though one that perhaps will turn into a butterfly, redeemed by the love of somebody special. If you aren't au fait with the song, Crialese makes you wait a long time to have the title unpacked.
But the film's subject could hardly be more topical. An autobiographical project, L'immensità focuses on the emergence of 13-year-old Andrea (Luana Giuiani) as Andrew, "Adri" to her family, the eldest of three children living in a spacious modern flat in 1970s Rome. But the focus is on the uncomfortable pupa stage of this gestation, not the triumphant butterfly.
This triumph is always in the balance, as Adri encounters intense hostility from her father, the ironically named Felice ('happy"), about her gender-questioning; even the other male in the family, Vicino, the pudgy middle child, is scathing about Andrea's desire to become Andrew. Adri has to rely on her pseudo-sibling for support: her glamorous mother, Clara (Penélope Cruz, pictured below). Together they behave like giddy teenagers, rushing headlong against the flow of people through crowded streets shouting "Via!" ("Out of the way!"), singing in the car and dancing while setting the table. Clara's beauty is a blatant honeypot for unreconstructed pestering males, so much so that Adri wishes her mother were less beautiful.
The plot, as such, consists of the events that are triggered when Adri ventures into a forbidden forest of dense reeds near her home, which seems an apt symbol of her psychological state. On the other side she comes across a lively encampment. She assumes its inhabitants are Romanies, but one of them, a beautiful young girl called Sara (Pénelope Nieto Conti), says no, they are workers. Being with Sara becomes the safe space Adri needs. But as her confidence grows, Clara, abused and betrayed by Felice, becomes increasingly unstable.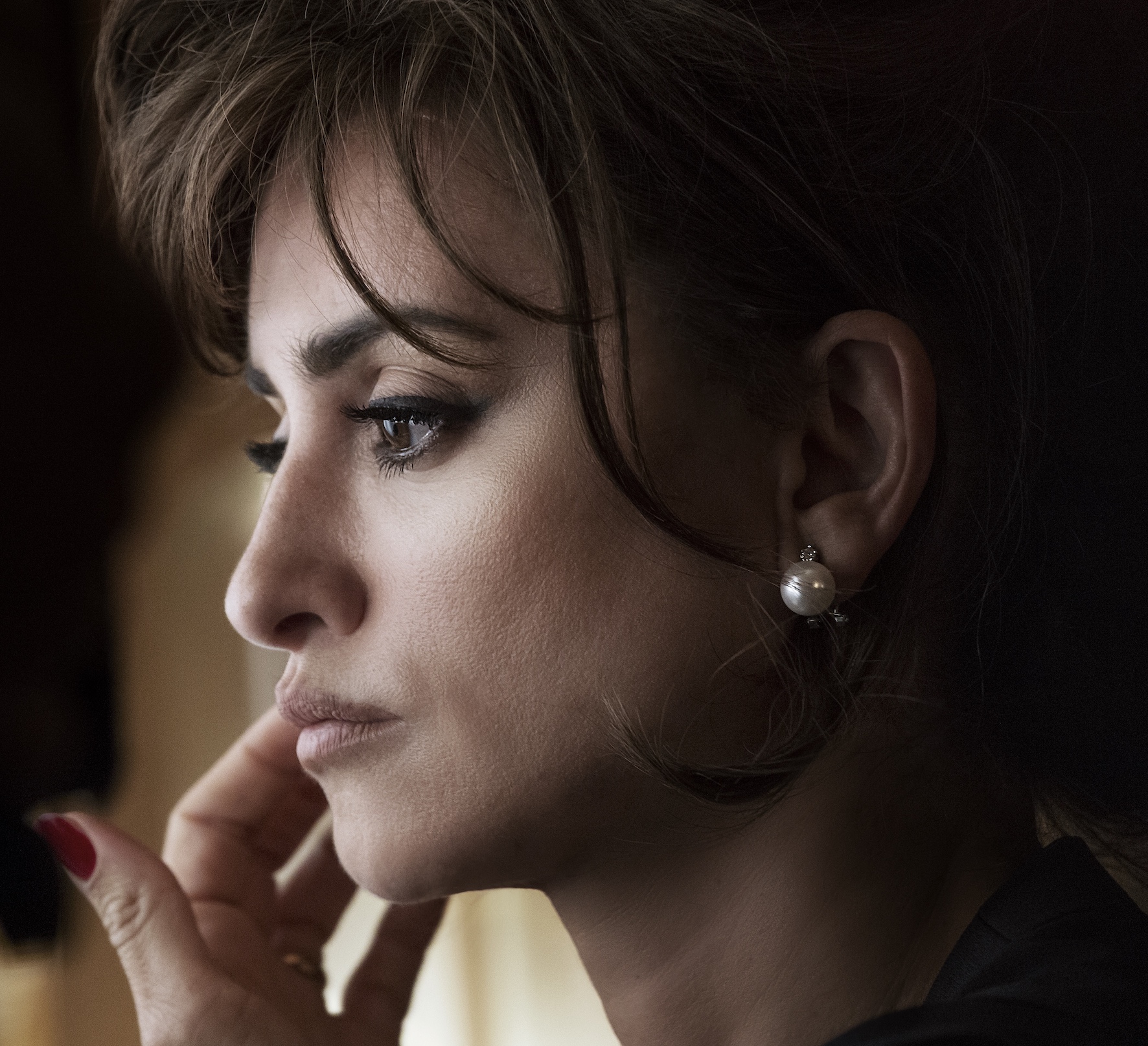 This should be an ideal role for Cruz, allowing her impishness full rein, alongside her ability to plumb difficult emotional depths. The camera likes to focus on individual details of her face, as if mirroring Adri's – and our – quest to understand her better, feature by feature. Her makeup, in particular, becomes a barometer of her emotional state for Adri. But the viewer isn't allowed into her thoughts.
Casting Adri well was a crucial move, which Crialese has aced. Giuliani (pictured below), given a boyish haircut and tomboy outfits, is a perfect fit for the role – wary and sullen beneath her fringe, especially when forced into a hideous frilly dress for a family photo, yet beguilingly bright-eyed and innocent when she opens up to new experiences.
This is a film you feel you have to watch – and listen to – carefully, to find clues to the characters' inner lives. You end up landing on random remarks and turns of phrase. Looking at cells through a microscope at school, for example, leads Adri to a simple exchange with her teacher about things on the inside and the outside not necessarily being the same, a guiding thought for the non-binary teen. Felice's temperament is underlined by his competitively fast driving and the language he uses towards Adri: that he is going to "break" her, like a wild horse, much as he is trying to control his wife.
Popular music weaves suggestively through the action, giving it a peppy but synthetic feel. These are not the stylish Roman eccentrics of La grande bellaza but people more akin to Elena Ferante's successful entrepreneurial families, clannish and socially conservative. Clara is an outsider among them, a Spaniard by birth who talks in Spanish to Adri from time to time. When all the other mothers want to chastise their children for a dangerous exploit, she holds out, reluctant to hit her kids.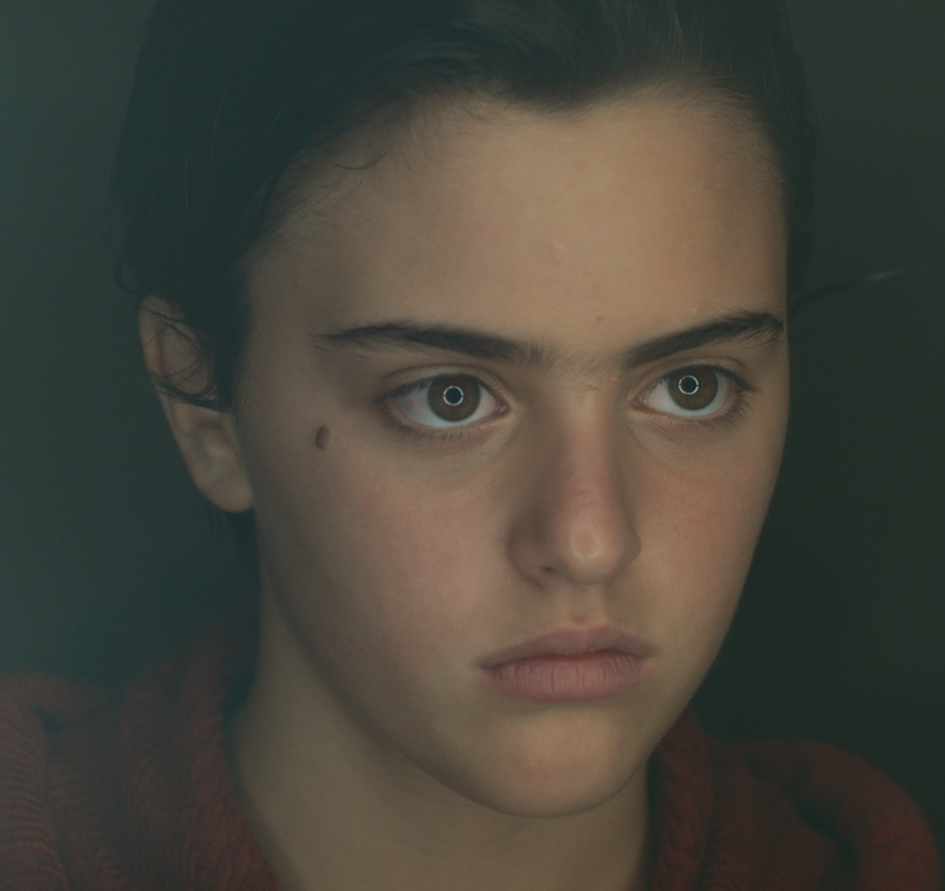 The art design of the film, too, is squarely realistic and "authentic" rather than Fellini-esque. Colours are subdued, 1970s style, with dull orangey-browns and greens for the interiors of the family flat, which is clearly "modern" but underlit and not at all voguish. Similarly, although Cruz's glamour registers, her clothes don't, except that she typically wears a skirt; none of the women wear trousers or jeans, making Adri's tomboyish wardrobe stand out even more. Only towards the end does Clara appear looking the spit of Sophia Loren.
That kind of glamour has an ambiguous status here. A key sequence comes when Adri is intently watching a shiny-floor show on a little black and white TV set, where a long-haired blonde is singing the theme song from Love Story. Suddenly, the singer morphs in Adri's mind into Clara, expressing Adri's understanding of her mother's plight. This kind of escapism is a safety valve for her, and when the scene returns in a significant way at the end of the film, signalling the step Adri is taking, it isn't clear whether the shift is still only on the inside. And Cruz, alas, doesn't return to the action.