Madeline's Madeline review – American indie heralds an astonishing new star |

reviews, news & interviews
Madeline's Madeline review – American indie heralds an astonishing new star
Madeline's Madeline review – American indie heralds an astonishing new star
Art and life become dangerously entangled in auspicious debut for Helena Howard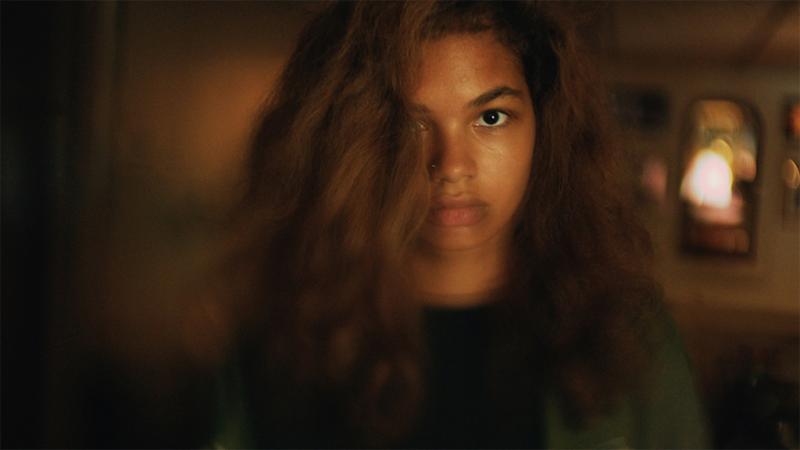 Cut adrift: Helena Howard as a precocious but troubled teen in Madeline's Madeline
You are inside the cat." This has to be one of the most memorable first lines you'll hear this year, and it belongs to one of the most singular
films
, an American
indie
drama that charts a teenage girl's efforts to navigate mental illness, troublesome adults and a burgeoning talent as an actress – all through a theatre process in which reality and fiction become dangerously interlinked.
An initially puzzling title is, therefore, perfectly precise, as the young Madeline attempts to find her voice – to be her own person – amid the frantic demands of others. And a story that appears to be extremely unusual adopts a coming-of-age universality.
Writer/director Josephine Decker pulls off another trick, by conjuring an experimental film, almost poetic in its expression, that is challenging but also incredibly appealing; and a good deal of the credit for that goes to its electrifying young star. Madeline's Madeline is not just a confirmation of Decker (Butter on the Latch, Thou Wast Mild and Lovely) as one of America's most promising directors, but a breakout movie for Helena Howard.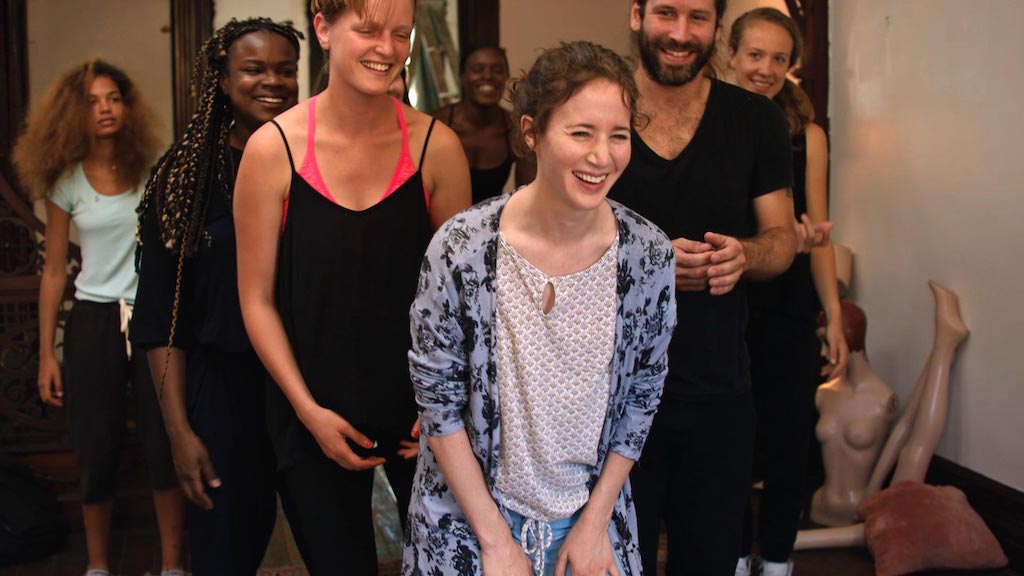 Madeline is a bi-racial, 16-year-old, living with her mother Regina (Miranda July, pictured above) and young brother in New York. We learn almost everything about her through allusion, stray comments, rather than anything on screen: that other kids make fun of her at school (we actually never see her at school); that she may have spent time in a psychiatric ward and is on medication. Her father is absent, though his porn-splattered basement den remains.
The girl's one source of pleasure is the physical theatre group led by Evangeline (Molly Parker, pictured below right, with Howard), of which she appears to be the youngest member by far. Madeline has an intense, febrile talent, whether impersonating animals (hence the cat; there's also an amusing turtle) or conjuring a plethora of very human emotions; at the same time, this talent is impossible to distinguish from her unpredictable personality. Yet rather than nurture her, Evangeline is about to exploit her vulnerability, in particular her troubled, incendiary relationship with her mother.
Whatever Madeline's mental issues, Regina is part of the problem if not the cause. The woman is highly-strung, over-attentive and too often over-reactive. It may be amusing when she takes her daughter's playacting for real, but the tension between these two fragile women – perhaps based on shared abuse from absent husband/dad – is more often very difficult to watch.
In contrast to Regina, Evangeline is sophisticated, physically at ease with the girl, and seemingly sympathetic. But she's under pressures of her own, including the need for months of improvisation and animal crackers to coalesce into a script. And she begins to demonstrate her own sort of derangement as, Svengali-like, she zeroes in on Madeline's problems for her story.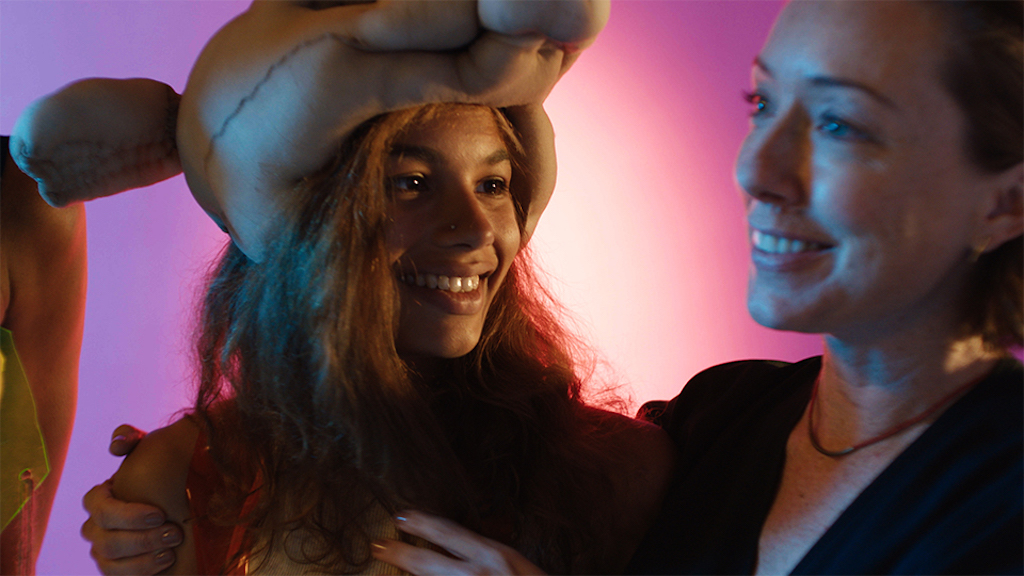 There would be an unavoidable meta flavour to Madeline's Madeline even without knowledge of the production history. Decker discovered Howard while judging a contest for young actors, immediately set out to collaborate with the youngster, and developed the film through workshopping with the very same actors who we now see, on screen, workshopping ideas for a play. The permutations of life, art and imitation are many, the musings on the creative process intriguing – and after all, this is the city where Brando and his Method contemporaries learned to make hay with their own, messed-up feelings.
With her cinematographer Ashley Connor, Decker combines point of view shots, shallow focus, the wacky improvisations of the troupe (with masks to match) and close-ups of the dark-eyed, ever-expressive Howard to construct an adventurously elliptical narrative that floats between Madeline's inner life, her dreams, play-acting and actual experience.
And Howard's mesmerising, mercurial performance (gamely supported by indie stalwarts Parker and July) perfectly embodies that unnerving question posed by her character, of whether we're watching intuitive acting or the danger of mental breakdown. It really is an extraordinary film debut.
Alongside the unconventional style, the risk for Decker is that the kind of improvisational troupe who prance about as animals in search of meaning won't be everyone's cup of tea. That said, there's a healthy amount of thespian bubble-bursting here, of egos pricked, genuine camaraderie discovered and, ultimately, the presentation of performance as truly liberating for a young soul in need.