The New Girlfriend |

reviews, news & interviews
The New Girlfriend
The New Girlfriend
A touching transvestite romcom from François Ozon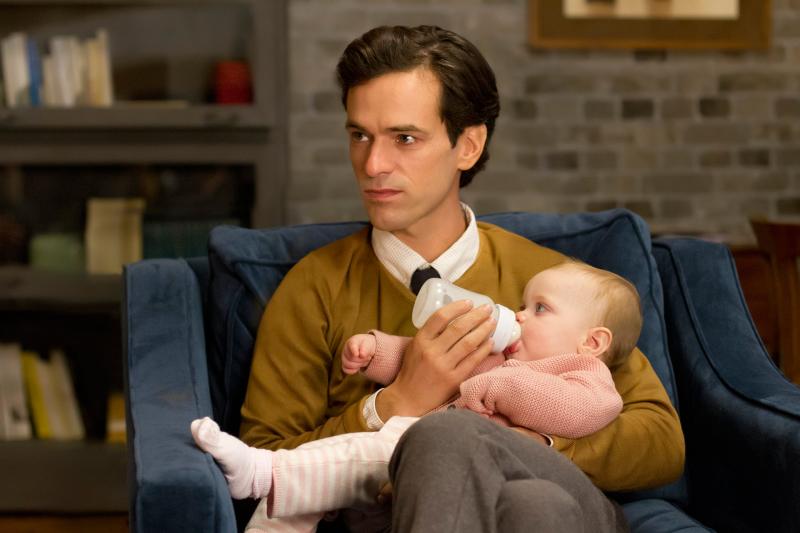 David (Romain Duris) is left holding the baby
François Ozon's sly fascination with radical family units takes another, surprisingly gentle twist here. Based on a Ruth Rendell story but equally inspired by French protests against gay marriage, this is an affecting romcom starring a secret male transvestite and a woman, brought together by their love for the same dead person.
A nine-minute prologue sketches in Claire's deep friendship with Laura, from childhood till the latter's death from cancer. The only person to mourn Laura as much is her widower David (Romain Duris). Surprising him in his home one day, Claire is shocked to her core to discover David's method of mourning is to dress in Laura's clothes, a fetish known to his wife, but made unnecessary by their living relationship. Shaken and offended as she is by the sight of 6-foot David in a blonde wig, dress and heels, Claire is also fascinated. Soon they are secretly meeting for shopping trips, as she schools him in the feminine world he longs to be part of. Her own husband, Gilles (Raphael Personnaz), starts to seem a little dull, and her attraction to David's feminine doppelganger, Virginia, becomes undeniable.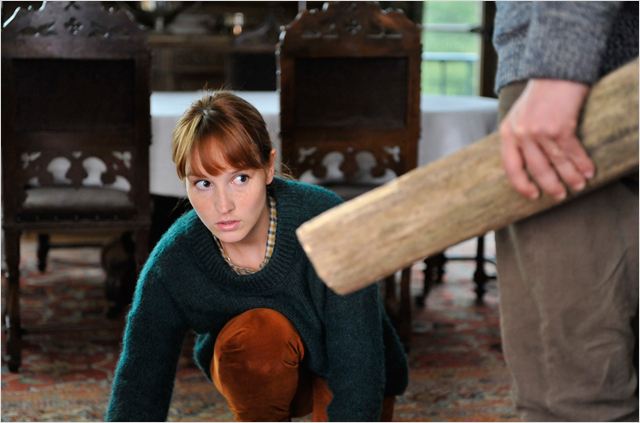 Duris and especially Anais Demoustier (pictured right) as Claire make this challenging situation slip down like fine dessert wine. Duris's face isn't feminine enough to ever make you forget he's male, but he maintains a soft, vulnerable charm. Demoustier is quizzically intrigued and attractively open, her eyes widening at each new outlandish turn, amused and excited as she awaits the next adventurous, preposterous leap.
"What's life as a woman?" is a question that's grappled with here. And though transvestites in drag queen mode are sometimes accused of parodying feminine traits in a misogynist way, being female here equates to freedom and power. Claire has the keys to the kingdom David longs for. She is what he dreams of being. When he takes her to a roadside gay bar where karaoke drag queens emote, she is moved, turned on and liberated, as she dances between a lesbian and Virginia.
Hierarchies of sexuality are touched on: "gay is less ridiculous than tranny," Claire sniffs. But as always with Ozon, everything is mutable. Though he fully exploits the potential for very funny farce, he also deliberately avoids cruelty to anyone. Claire's strangely cuckolded husband isn't unpleasant or especially prejudiced, though he finds himself surplus to requirements anyway. The number of times the sexual norm has been turned inside-out by the time Claire and "Virginia" actually try to have sex is meanwhile memorably, painfully, farcically brought home.
The reason this is one of Ozon's most approachable and soft-centred films is that it is one of his most radically activist. The sight of his compatriots loathing the thought of gay marriage provoked an entertainment which invites you to walk in another man's high heels, and slip your prejudices off at the door. Charmed and disarmed by his actors, I thought differently by its end.
Overleaf: watch the trailer for The New Girlfriend