A Street Cat Named Bob |

reviews, news & interviews
A Street Cat Named Bob
A Street Cat Named Bob
Moggie movie slightly massages the true story of down-and-out James Bowen
Wednesday, 02 November 2016
Bob and Luke Treadaway: the curious incident of the cat in the day-time
Cats on film. There are plenty of them. Elsewhere on the web you will find loads of listicles featuring top cats, boss pussies, big mogs, killer kitties, whiskers galore and other such. Cats get their biggest billing of all in the wonderful if anthropomorphic world of Walt Disney. It's rare for a cat to be played by a cat in a film about a cat. Cat people will be purring, therefore, at A Street Cat Named Bob.
It tells the true touching story of James Bowen, a down-and-out heroin-addicted busker whose life was given shape and meaning when a ginger tom clambered through a window of his supported accommodation demanding food. Having made every effort to find the cat's owner, Bowen couldn't persuade the cat to leave his side. So he invested time and money in getting a vet to cure an infected wound. When he took him busking, with Bob perched on his shoulder Bowen suddenly started to clean up. Cats don't just rule the internet; it turns out they also boss Covent Garden. Bowen committed to the methadone programme, and eventually did cold turkey to get himself clean, and landed a book deal. (There have since been several more books marketing the wisdom of Bob.)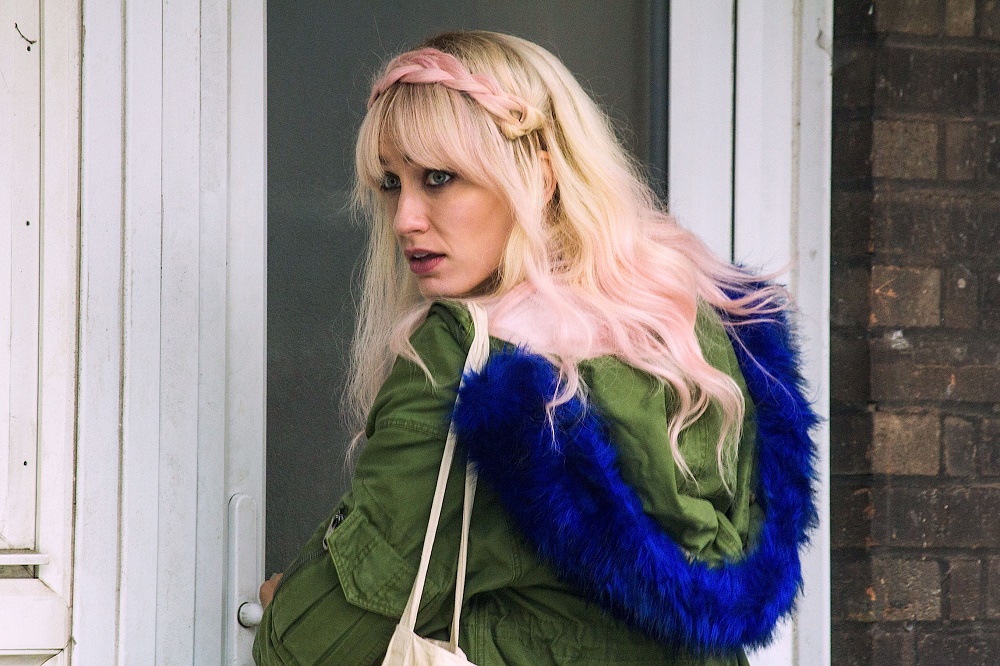 The book deal is, metatextually, included in the film and presented as part of his redemptive recovery. The film is the next stage in that odyssey. The script makes what feel like a series of textbook interventions to manipulate the story into the shape of a heartwarming movie. James (Luke Treadaway) has a hippy-dippy vegan neighbour called Belle (Ruta Gedmintas, pictured above) who doesn't believe in surnames but names Bob. Belle works at the vet and gives him someone to talk to apart from his support worker (Joanne Froggatt) and Bob, who has many charms but is not the best screen conversationalist. Because it can't manufacture a love affair, the script eventually casts Belle off and turns its attention to James's relationship with his father (Anthony Head).
The plot introduces extra jeopardy by strewing a series of obstacles in his path. James misses a meeting with his support worker, Bob has an altercation with an ugly bulldog which gets James banned from busking for six months, his job selling The Big Issue causes ructions among other sellers. He encounters quite a few pantomime villains. It feels like heartless scepticism to question how many of these non-Bob interactions actually happened. A Street Cat Named Bob is an honourable attempt to put more money in Bowen's pocket and shine a rare light on homelessness and addiction in a family movie. Treadaway is always watchable, and turns out to be quite a good busker. Bob portrays himself with commitment and conviction. But you get most of what you need to know in the trailer (see below) of the curious incident of the cat in the day-time.
rating
Explore topics
Share this article