Sundance London 2013: In Fear |

reviews, news & interviews
Sundance London 2013: In Fear
Sundance London 2013: In Fear
Less is more in a brilliantly conceived and executed British horror movie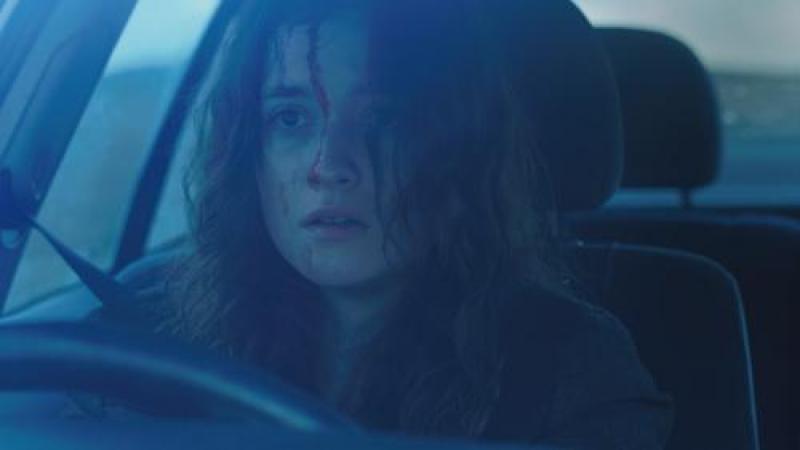 A date night to forget: Alice Englert makes us belief she is truly 'In Fear'
Many of us have felt the frustration mixed with nervousness, even fear as night has descended on a country walk, and we're not quite sure where we are. And it's the sense of familiar foreboding that makes Jeremy Lovering's debut feature such an effective chiller.
Tom and Lucy are taking a touching gamble on romance. Having met at a party, they have agreed to accompany each other to a music festival in Ireland. En route, Tom takes an additional plunge, and reveals that he has booked them into a hotel for the night, one that promises "your own slice of paradise".
This is a bold approach, which requires a director who doesn't blink
But as the couple follow the rickety hotel signs through narrowing country roads and thickening woodland, they find themselves driving, literally, in circles. Darkness descends, rain falls, petrol runs low. As Tom takes a pee, Lucy thinks she sees a man standing in the darkness behind him; a tree suddenly comes crashing down in front of the car; the Sat Nav has given up the ghost. Their date night is turning into a nightmare.
Once his characters are in the maze, Lovering introduces very few plot developments, instead driving his characters around and around, using repetition and emotion to increase the tension. When he does shift up a gear, In Fear is still unusually focused and restrained.
This is a bold approach, which requires a director who doesn't blink and actors able to depict fear as genuine, raw emotion. Lovering played a joker in that regard, apparently depriving his attractive young leads of a script and keeping them in the dark as to their characters' fates. Iain de Caestecker and Alice Englert certainly deliver, with rising star Englert (Ginger and Rosa, Beautiful Creatures) giving one of the best horror performances since Jamie Lee Curtis in Halloween.
Watch the trailer for In Fear
It's the sense of familiar foreboding that makes Jeremy Lovering's debut feature such an effective chiller
rating
Explore topics
Share this article