Sundance London 2013: Touchy Feely |

reviews, news & interviews
Sundance London 2013: Touchy Feely
Sundance London 2013: Touchy Feely
Following characters singularly unable to connect, Lynn Shelton's latest feels anything but touchy feely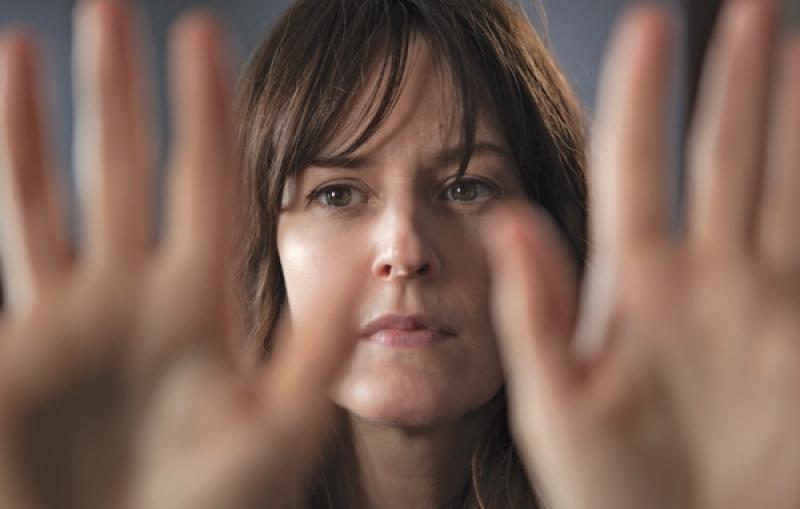 Don't touch: Rosemarie DeWitt's masseuse faces a personal and professional crisis
I've always thought of Lynn Shelton as Sundance royalty. Her breakthrough film Humpday – the über-buddy movie with the amateur porn twist – screened at the festival, as did her follow-up, Your Sister's Sister, which demonstrated that Shelton could handle more mainstream comedy-drama without losing her indie spontaneity.
Which is why it's such a shame that Touchy Feely disappoints. The Seattle director has assembled a talented cast, and films with evident affection in her home town, but her usually deft touch for character and plot deserts her.
It concerns a brother and sister, polar opposites but each finding themselves out of their comfort zone. Paul (Josh Pais), a dentist so painfully introverted that he may (though it's never specified) be mildly autistic, has his comfortable cloak of invisibility whipped away when rumour spreads that he's a healer; Abby (Rosemarie DeWitt), a free-spirited masseuse, falls apart when she agrees to move in with her boyfriend, her anxiety manifesting itself – not ideal for business – as a phobia against touch.
The problem at the heart of the film is Paul, one of the least feasible people I've seen on screen in a long time. One wonders how he's managed to father a child, Jenny (Ellen Page), or indeed parent her – there is no mention of the mother, while the poor girl is trapped in limbo in his house and as his dentist's assistant.
The actors do good work, particularly Page, whose nuanced interactions with her co-stars (including Scoot McNairy as her aunt's boyfriend) are pitch-perfect. But this lacks the edgy, discomforting – and funny – personal interactions that we associate with Shelton's work. Here, her pace and tone reflect Paul's enervating presence; the film, like its protagonists, feels as if it's wrapped in a cocoon.
The film, like its protagonists, feels as if it's wrapped in a cocoon
rating
Explore topics
Share this article