Tamara Drewe |

reviews, news & interviews
Tamara Drewe
Tamara Drewe
A romp in a country haystack with more than its fair share of sharp needles
Tuesday, 07 September 2010
Tamara Drewe: 'A dainty-nosed metropolitan media darling, returning to the scene of her (awkward, and rather larger-nosed) childhood'
If Cold Comfort Farm and Hot Fuzz got chatting down their local one night, the conversation might go something along the lines of Tamara Drewe. Putting the "sex" in Wessex, Stephen Frears's latest film loosens the corsets of the Hardy pastoral, pitting town and country against one another in the dirtiest and most gleefully anarchic of fist-fights. Heaving bosoms, brooding farm-hands and a herd of murderous cows all await you in this rural idyll of a comedy, which proves that bucolic nastiness is not always confined to the woodshed.
The opening sequence of Tamara Drewe might as well have "A Present from Hardy Country" written over it, so lavish are its Tourist Board visuals. A tousle-haired, shirtless descendant of Gabriel Oak or Giles Winterborne stands backlit against rolling pastures, his every muscle lovingly caressed by the warm glow of a Dorset sunset. Welcome to the painfully picturesque village of Ewedown, a place so dull that a taxi can cause a sensation, where the hub of teenage life is the graffiti-covered bus shelter – for a bus long since cancelled.
Into this world of quiet desperation steps Tamara Drewe (Gemma Arterton), a dainty-nosed metropolitan media darling, returning to the scene of her (awkward, and rather larger-nosed) childhood after the death of her parents. Intending to sell the family home and return swiftly to her new life, Tamara soon finds herself sucked into the fetid intrigue of country life, as entanglements old and new conspire to anchor her to her country roots.
Loosely adapted from Hardy's Far From the Madding Crowd (if the presence of three male suitors and an internet-age take on Bathsheba's Valentine reading, "I want to give you the biggest shagging of your life", qualify as adaptation), Tamara Drewe also comes by way of Posy Simmonds's graphic novel of the same name, a lineage saluted in Frears's telling visuals and Moira Buffini's smart, tight script. Satire (and its first cousin, the grotesque) is ripe material for the exaggerated lines of a cartoon strip, but works surprisingly well here in oozing, fleshed-out form.
The script's satirical artillery is largely directed at the social and literary affectations of the Far From the Madding Crowd writers' retreat. Run by Roger Allam's self-loving, sensualist crime writer Nicholas ("I'm vile, I know. You should kick me really") and his put-upon wife Beth (a kookily vulnerable Tamsin Greig), the retreat's year-round stream of crime-fans and blowsy lady novelists keeps the plot in cynical cannon fodder, and Nicholas in romantic prospects.

Following on the sensible heels of The Queen and the daintier (if no less sedate) Chéri, Tamara Drewe seems an unlikely successor. Moving away from character study, Frears spreads his focus among his ensemble cast, directing attention towards a plot that dares go where few romcoms would willingly tread. The wickedly sharp social comedy of schoolgirls Jody and Casey (Jessica Barden and Charlotte Christie), always poised on the edge of tragedy, is silhouetted against the self-conscious seductions of Allam's Hitchens-esque Nicholas - a delicious clash of contrary worlds.
As for Tamara herself, she is toothsome and ripe as a Dorset Pippin, aided by Arterton's ample physical charms and a soon-to-be-iconic pair of shorts. Yet for a writer capable of "brutally candid" autobiographical prose, she lacks much by way of inner life. Perhaps in a hangover from her comic-strip origins, her clothes and appearance carry the burden of her emotional development; Tamara's self-confident and predatory beginnings in tiny red vest and spray-on denim shorts give way to jeans and sensible shirt, and her surgery-enhanced nose is once again broken before she can regain her innocence and find love. The symbolism is clear enough, but nothing that a few more passages of dialogue couldn't have developed.
Although tending at times towards Hardyesque fatalism, Tamara Drewe's script is so brimmingly full of humour, its visuals so stuffed with delectable distractions that you won't (or shouldn't) care. This is country living at its muddiest, grubbiest, most moistly inbred best. Thoroughly and cruelly enjoyable.
GEMMA ARTERTON ON STAGE AND SCREEN
The Master Builder, Almeida Theatre (2010). Arterton stars opposite Stephen Dillane as passions blow hot and cold in uneven take on Ibsen
Clash of the Titans (2010). Arterton comes up Persil white as the Olympians of Tinseltown plan a classical killing in 3D
Prince of Persia: The Sands of Time (2010). Fantastical desert epic beguiles the eye while deep-freezing the brain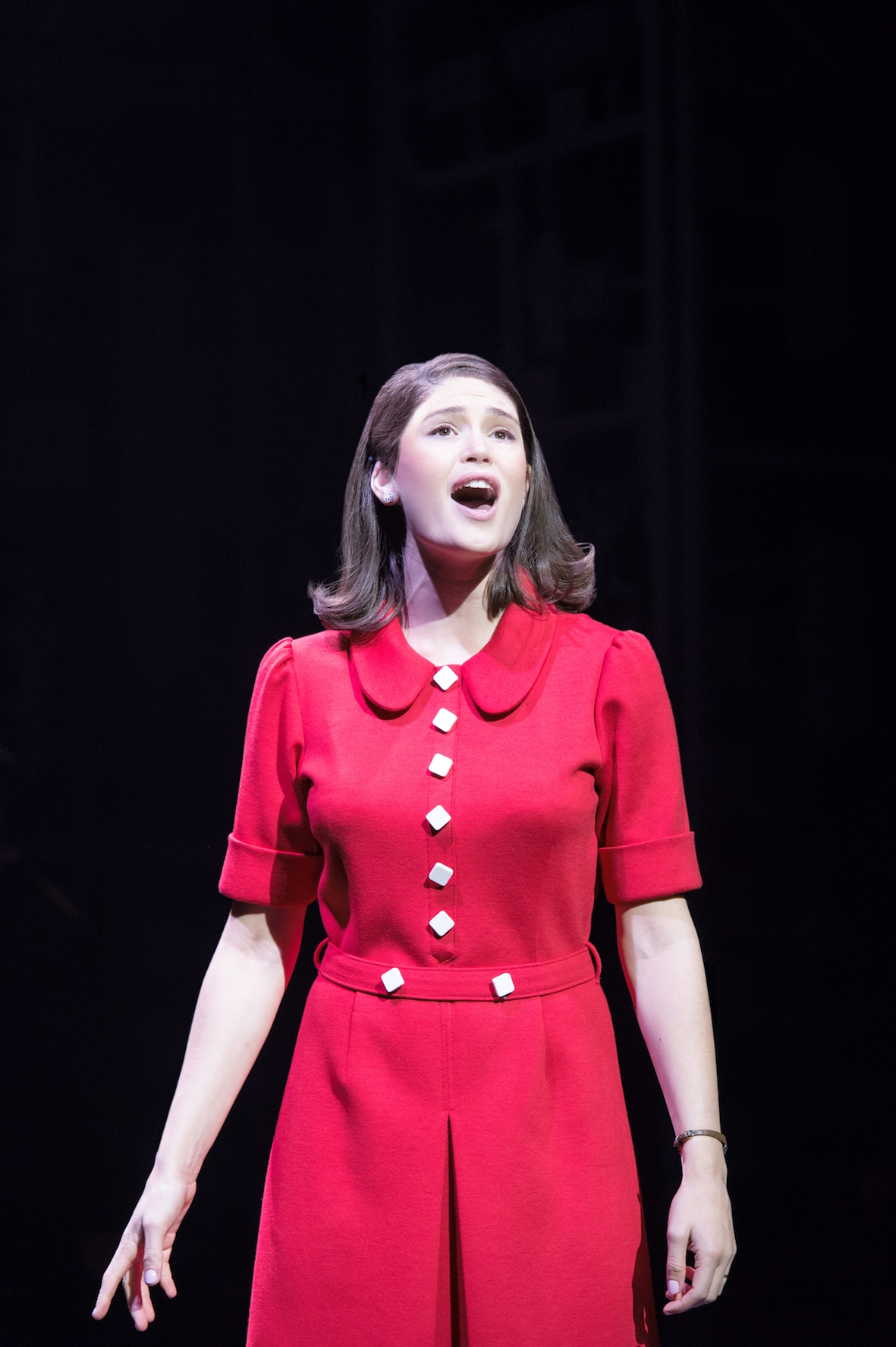 The Little Dog Laughed, Garrick Theatre (2010). Arterton plays straight woman to Tamsin Greig's mega-star comic turn in Broadway satire
Byzantium (2013). Arterton is va-va-voom vampy in Neil Jordan's return to bloodsucking
Song for Marion (2013). Under Arterton's tutelage, Terence Stamp and Vanessa Redgrave work the tear ducts in paean to old age
The Duchess of Malfi, Sam Wanamaker Playhouse (2014). In a bright opening for London's shadowy and atmospheric new theatre, Arterton is radiant as Marlowe's tragic heroine
Made in Dagenham, Adelphi Theatre (2014). Arterton reveals great pipes as she takes on the bosses in musical version of the 1968 struggle for equal pay (pictured above by Manuel Harlan)
The Voices (2015). Arterton is Ryan Reynolds' victim in Marjane Satrapi's surreal portrait of an American psycho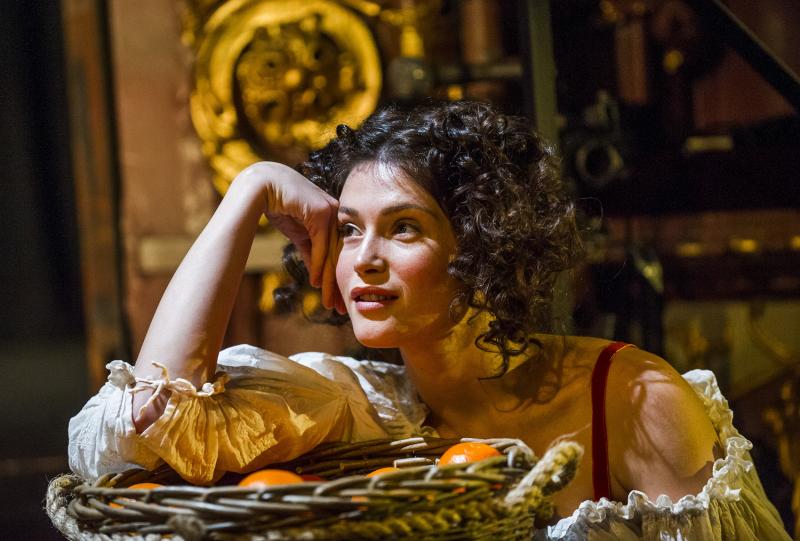 Nell Gwynn, Apollo Theatre (2016). Arterton charms king and audience in West End outing for the Globe's jolly Restoration romp (pictured by Tristram Kenton)
The Girl With All the Gifts (2016). Bestselling dystopian book reborn as underpowered movie
Saint Joan, Donmar Warehouse (2016). Revival of Shaw classic is a tour de force for near-miraculous Arterton
Their Finest (2017). Resoundingly British and sheerly enjoyable story of filmmakers joining the fight against Hitler
Satire is ripe material for the exaggerated lines of a cartoon strip, but works surprisingly well here in oozing, fleshed-out form
Explore topics
Share this article
Subscribe to theartsdesk.com
Thank you for continuing to read our work on theartsdesk.com. For unlimited access to every article in its entirety, including our archive of more than 10,000 pieces, we're asking for £3.95 per month or £30 per year. We feel it's a very good deal, and hope you do too.
To take an annual subscription now simply click here.
And if you're looking for that extra gift for a friend or family member, why not treat them to a theartsdesk.com gift subscription?