Time review - a stunning portait of enduring love |

reviews, news & interviews
Time review - a stunning portait of enduring love
Time review - a stunning portait of enduring love
The US prison system exposed through one family's long fight
Thursday, 15 October 2020
Fox and Rob Rich in happier days before his incarceration
Sometimes in fictional cinema, a character can seem so strong, so righteous, that you begin to doubt the reality of the piece. How can anyone be that good when faced with such hardship? Perhaps these thoughts make us feel better about ourselves, and what we do with our lives. But we can make no excuses with Time, a documentary about a woman so remarkable that it could only be true.
In 1997, married couple Fox and Rob Rich had a family and a failing business. In desperation, they attempted armed robbery of a bank. Fox was incarcerated for three and a half years, and her husband was sentenced to 60 years without parole. While Rob served his time, Fox raised their four children and fought every day for his freedom.
This is not the story of wrongful imprisonment; instead Time offers an unparalleled look at how the US justice system impacts on real lives, and questions the purpose of punishment over rehabilitation. Rob's sentence was unusually harsh, and judges believe any reprieve will lead to a tsunami of similar requests from other inmates. These kinds of decisions have lifelong effects for the wives missing their husbands, and the children growing up without a father.
How Fox Rich reacted to these circumstances is astounding. As well as raising her sons, she fights for the freedom of not only her husband, but victims and families across the US justice system. At campaign events, she's a firebrand abolitionist with passionate and theatrical speeches about the corrupt system. But Rich is as savvy as she is resilient. She understands how to operate within the system, becoming the stoic wife that politely calls the courthouse every day for updates on her husband's case.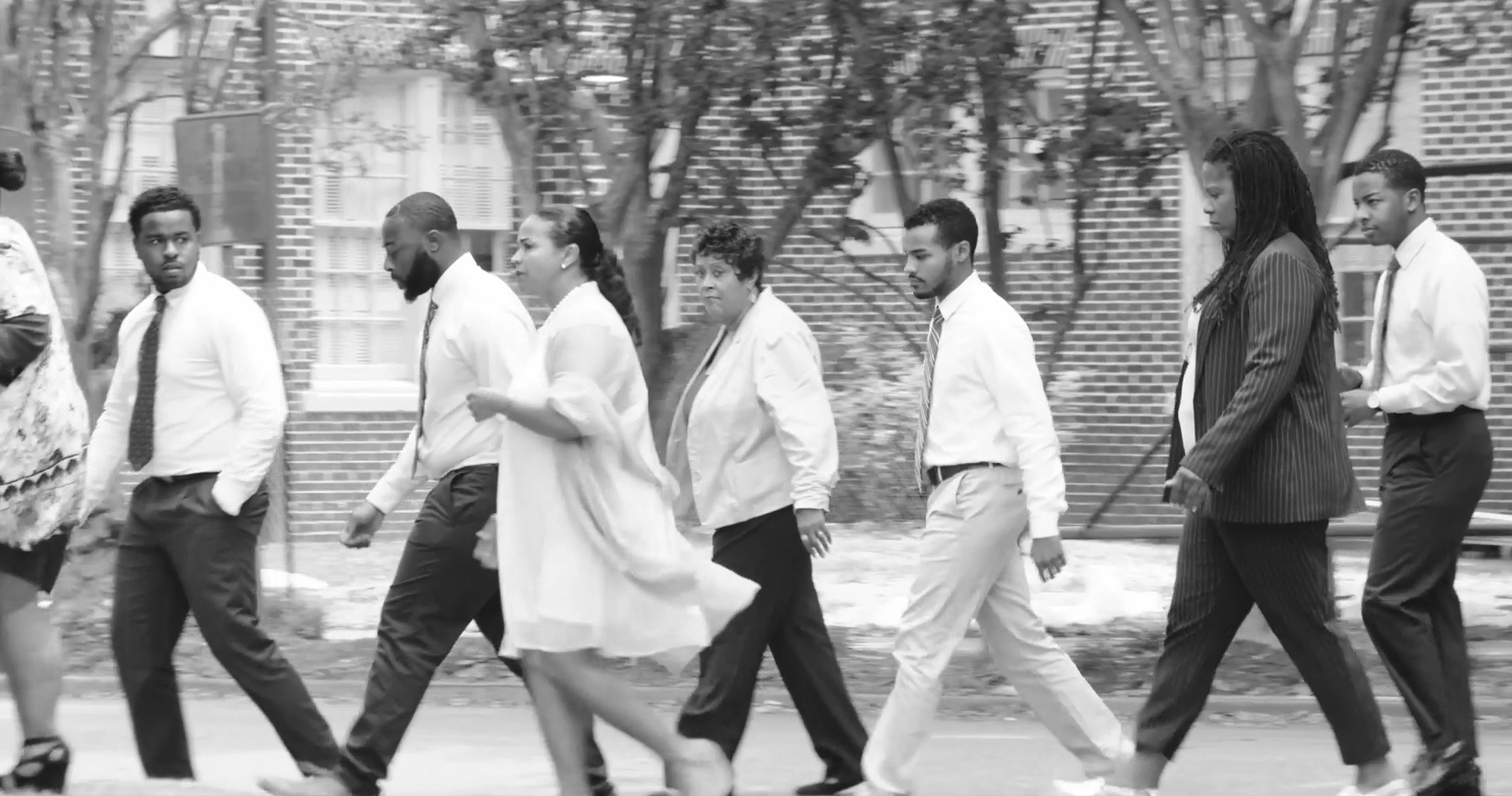 Over 21 years, Fox filmed family life for Rob, capturing their young sons growing up, and leaving him messages of love and excitement for his eventual release. These are counterpointed by contemporary footage from director Garrett Bradley, where one son is now a qualified dentist, and another studies political science at a prestigious university. These developments are as inspiring as they are heartbreaking – their success is a testament to their hard work, but so many milestones have been missed by their father.
Bradley does an exceptional job at balancing the personal with the philosophical. Archive and contemporary footage build a portrait of a family that is at once incomparable and relatable. The monochrome presentation, lush score, and lyrical monologues provide a grandiosity, as if we are witnessing one of the great American stories. These characters deserve nothing less.
What makes Time such a success is that it never loses focus on the people at its centre. Only by getting to know the situation and personalities of those involved do we truly understand where the system is failing. Bradley doesn't bother with incarceration statistics or facts about for-profit prisons; the Richs themselves are a microcosm for the effective modern slavery of the American prison system.
It's a testament to Bradley that such material never feels heavy. This is vital filmmaking, told with style and grace. If there's ever a film where you need a quiet moment after the credits, this is it.
Time is available to stream on Amazon Prime Video
@OwenRichards91
What makes Time such a success is that it never loses focus on the people at its centre
rating
Share this article