X + Y |

reviews, news & interviews
X + Y
X + Y
Charming coming-of-age drama set in the competitive mathematics world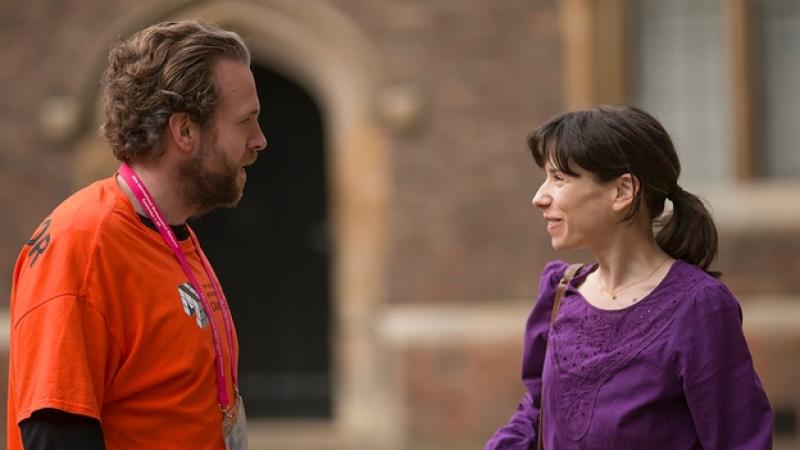 Rafe Spall and Sally Hawkins in 'X + Y'
Sally Hawkins, Rafe Spall and Eddie Marsan form a super group of supporting actors in this heart-warming British coming-of-age drama which follows an autistic boy on his journey to the International Mathematics Olympiad (IMO).
Inspiration for Morgan Matthews' first fictional feature came when he was working on a documentary called Beautiful Young Minds which charted the stories of a group of students heading to the IMO. Matthews admits he has taken much creative licence in telling this story (playwright James Graham wrote the screenplay) but its main concepts concerning communication, understanding and human connection are cleverly explored.
Failure and disappointment are also handled in a sensitive manner
When teen student Nathan (Asa Butterfield pictured below with Jo Yang) who has a neurodevelopment disorder that fosters mathematical genius is recognised as being gifted he is placed under the guiding hand of Martin Humphreys (Rafe Spall) who trains him for the IMO. Humphreys once entered the Olympiad, but it ended in failure which he puts down to his diagnosis of multiple sclerosis. Nathan also has a troubled relationship with his mother, Julie (Sally Hawkins), whom he can't seem to bond with.
Nathan and the British Olympiad team are sent to Taiwan to train with the Chinese team, and he sparks up a friendship there with Zhang Mei (Jo Yang) who then returns with him to England. At times Matthews lets conversations play out between Zhang Mei and Nathan in Mandarin without any subtitles, which cannily places the audience in a confusing place and nicely gages the frustration of the puzzling world in which Nathan lives.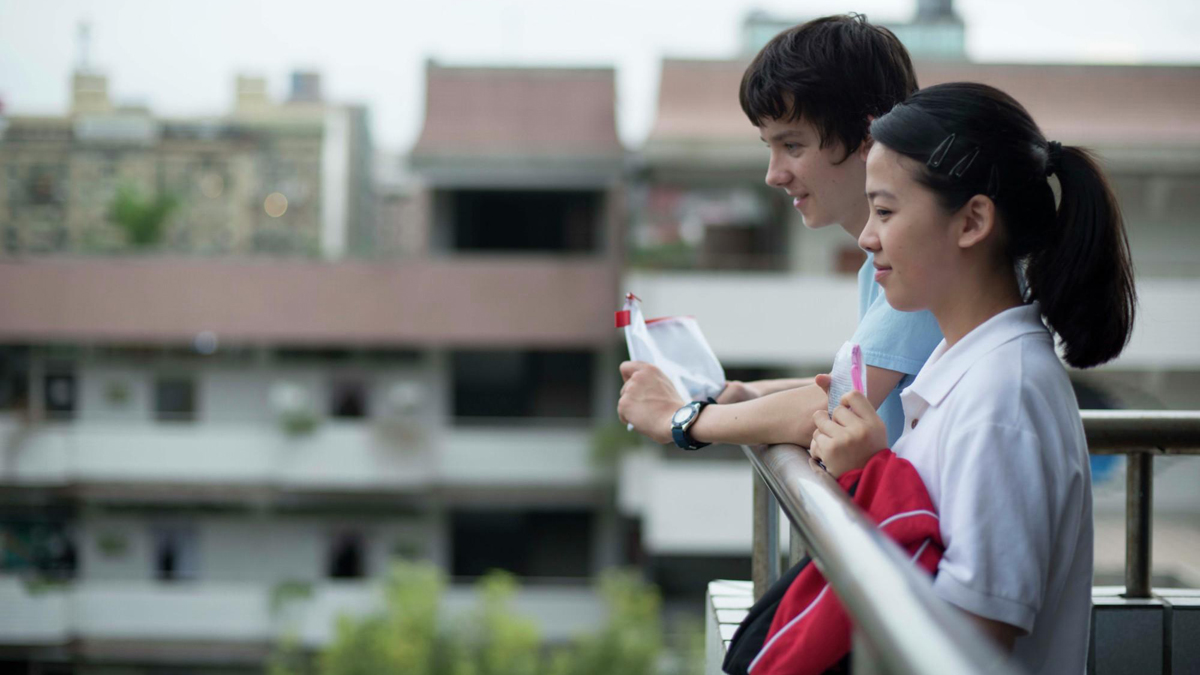 Nathan isn't the only character who goes through a period of growth. Martin, whose high levels of procrastination and downbeat attitude towards his disease attempts to overcome some of his demons too. Spall is an endearing presence and switches between funny and raw in his turn as a frank but troubled teacher. His path to enlightenment is very moving. Sally Hawkins, as ever, is tremendous in her role as a mother cracking under the strain of a difficult relationship with her son. Eddie Marsan is hilarious and believable as an uber geek with a heart. All the performances bring real agency to the dramatic aspect of X+Y.
Another admirable move from Matthews and Graham is their decision to veer the focus away from the reaching for glory sports movie formula which plays out. Instead the interactions between family members and friends become the central point. Failure and disappointment are also handled in a sensitive manner.
Despite all good intentions this first feature does suffer from some distracting and manipulative music choices and the final third feels a bit too calculated. However, for the most part X+Y is a charming, utterly lovely and brilliantly acted coming-of-ager that marks Matthews out as one to watch.
Overleaf: watch the trailer for X + Y