Album: Ammar 808 - Global Control/ Invisible Invasion |

reviews, news & interviews
Album: Ammar 808 - Global Control/ Invisible Invasion
Album: Ammar 808 - Global Control/ Invisible Invasion
Fusion between the Maghreb and South India that's so good it explodes
Friday, 11 September 2020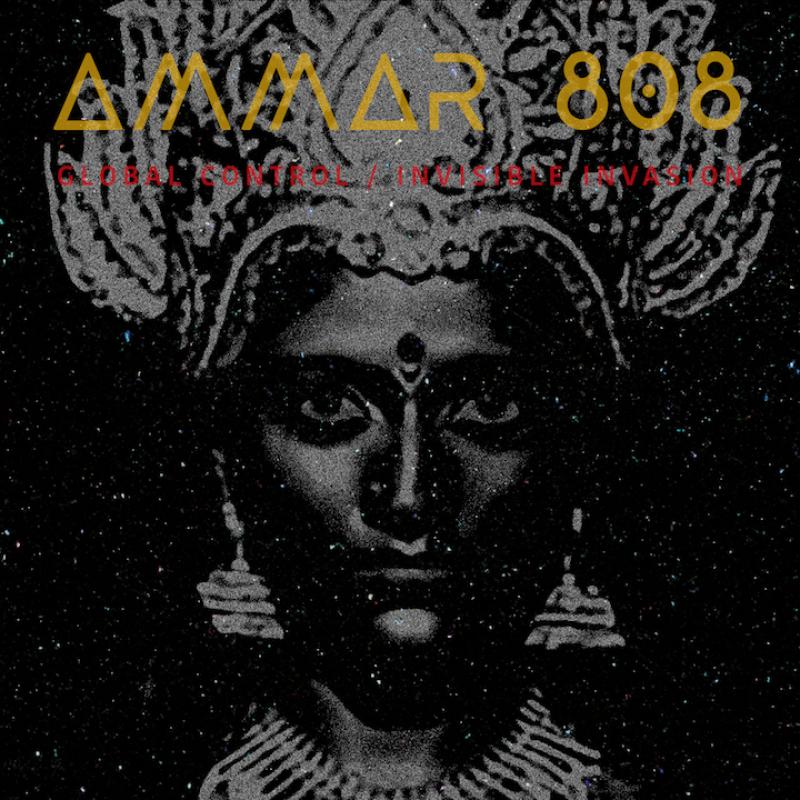 Maghreb and Electronica meet South India
Ammar 808, named after the 1980s Roland drum machine TR-808 is the vehicle for Tunisian producer Sofyann Ben Youssef. He has been exploring, notably in Maghreb United (2018), a rich vein of resonance between the music of North Africa and electronic technology.
This time around, the territory is Asian rather than African: Ben Youssef, who'd spent months studying Carnatic music in South India in his early twenties, has returned to Chennai and collaborated with some of the most open-minded musicians of this vibrant city as well as with some more traditional ones. Fusion can misfire, but in this case, the experiment is driven by extraordinary empathy, and a treatment of the source music – multi-tracking, echo, almost imperceptible electronic textures - that's subtle, inspired, and always respectful. Bewitching vocals are interlaced with complex and highly energetic and richly textured percussion and the piercing sound of the nadeswaran. It's as if the trance-inducing healing sounds of the Maghreb had been made to be combined with the deeply spiritual music of Tamil Nadu – the source, according to Ravi Shankar of what's most fundamental and archaic in the sophisticated system of ragas or modes, and talas or complex rhythms so characteristic of the Indian subcontinent.
As with his explorations of Bedouin and Arab music, Ben Youssef's interventions never intrude, as they are so much in tune with the complex frenzy of South Indian music, much of it originating in the region's music-filled temples. There is only rarely, as on the "Arisotnari Yen Devi" and "Pahi Jaaajjamani" a hint of the pulsating bass and darkness of techno. Elsewhere, and on the beautifully intricate "Geeta Duniki" and "Ey Paavi" (complete with a kind of Tamil rap by Kali Dass). Ben Youssef has been content to gently (yet powerfully) enhance the already sophisticated "soul science" (to borrow a phrase from British producer and musician Justin Adams) of a music that's designed to blow your mind and open your heart. Vocals from Susha, who is as much at ease with traditional chants as she is with more contemporary sounds, and from giants of Carnatic singing such as Yogeswaran Manickam are sometimes double-tracked or laden with echo, but the result is always surprisingly authentic, and faithful to a tradition in which furious pace, the inebriating interplay of various textures of percussion, and cycles of melismatic vocalising produce a kind of joyful ecstasy.
Fusion can misfire, but in this case, the experiment is driven by extraordinary empathy
rating
Share this article