Album: Foals - Life is Yours |

reviews, news & interviews
Album: Foals - Life is Yours
Album: Foals - Life is Yours
Seventh album from alt-rock stars sees them put on their dancing shoes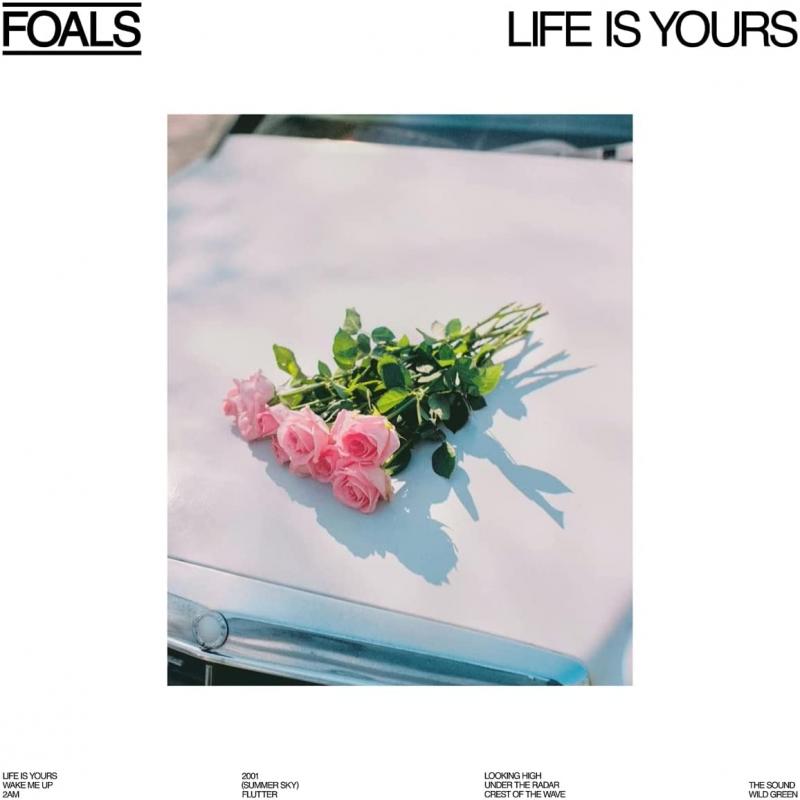 Flowered up
For the Oxford alt-rock mainstays Foals, the past two years brought an anti-climactic pause to a triumphant 2019: their meteoric trajectory had kept pace with their duo of albums, Everything Not Saved Will be Lost Part 1 and 2. The sister albums had given the group their first UK album #1 with Part 2, and their live reputation was glowing brighter still.
And then it all stopped.
Now, as the bleak lockdown years silhouette their new album Life Is Yours, it's no surprise they return with a sound steeped in summertime vibes. Moving away from the cinematically framed Part 1 and Part 2, Life Is Yours is more direct and compels dancing at nearly every turn, as opposed to the prog-rock stylings and sweaty rock of Part 2.
This change relates to both moving out of the isolation lockdowns and Foals themselves now going forward as a trio: bassist Walter Gervers left in 2018 and Edwin Congreave departed the group in 2021. Unsurprisingly, lead single "Wake Me Up" is a call to persevering and starting anew: "I'm burning all my bridges…" proclaims frontman Yannis Phillipakis in the bridge. With Chic guitar chords over a smooth bassline, it makes for an obvious first taste of this new chapter for Foals.
Elsewhere, "2am" is another stand-out. With pulsing synths and a rich guitar lick, it's evocative of "My Number", the band's most recognised song, sharing that same danceability, dialled to 11 – it's sickly sweet but addictive. Away from the singles, "Flutter" comes closest to drawing a throughline to Foals' previous modes. With a swaggering riff and cool moodiness in tow, it'd be right at home on 2015's What Went Down.
Yet while it's charming to witness Foals produce a match to the floral fashion shirts present everywhere at their gigs – even by the band themselves – there is a sense that something has been lost by a pivot away from the dramatic scope of their recent albums. Whether this is a permanent shift remains to be seen, but there is still much to savour here of Foals in a new lease of life.
Below: watch the video for "2am" by Foals
They return with a sound steeped in summertime vibes
rating
Share this article