Album: Gabriele Mirabassi and Stefano Zanchini - Il gatto e la volpe |

reviews, news & interviews
Album: Gabriele Mirabassi and Stefano Zanchini - Il gatto e la volpe
Album: Gabriele Mirabassi and Stefano Zanchini - Il gatto e la volpe
From a masterful Italian jazz duo, one of the great clarinet albums, in pairing with accordion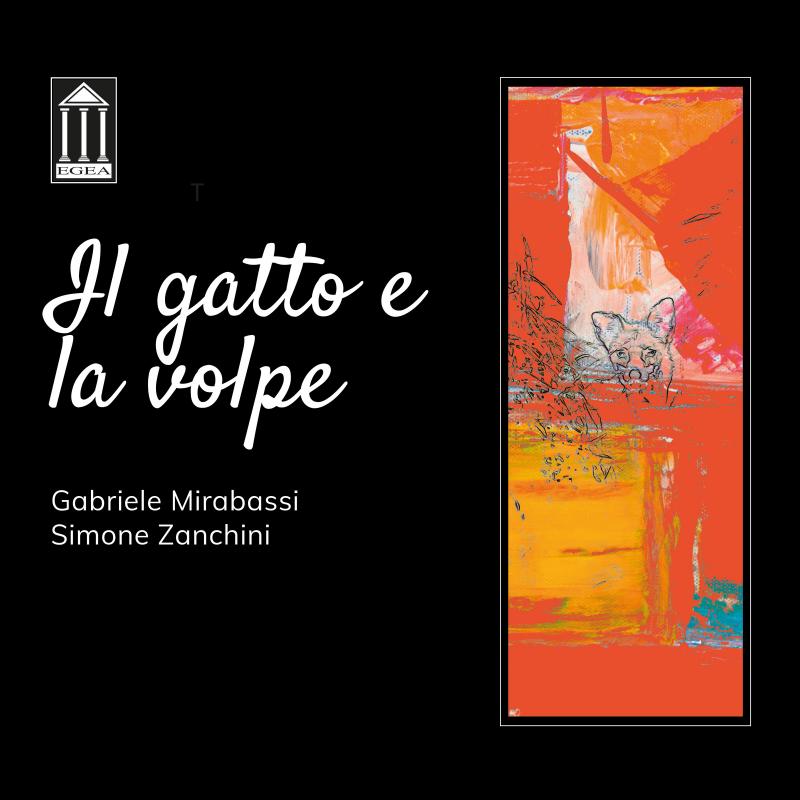 'The whole album has a wonderful natural flow from track to track'
The clarinet-player, clarinet-owner or clarinet-lover in your life is going to want and need this record. The combination of a glorious sound, lyricism that is lived and (okay, obviously) breathed, contrasted with insane finger-busting at crazy speed is irresistible. There is a less-is-more lightness about the whole enterprise, and there are some ear-wormish tunes too.
Perugia-born clarinettist Gabriele Mirabassi (b. 1967) is known in jazz circles. He has in the past made albums with jazz greats such as trumpeter Kenny Wheeler and pianist John Taylor. The harmonic language he develops on the album he made with Taylor and Wheeler – Moon (2001) – has had masters' theses written about it. Mirabassi has gone deep into Brazilian music in the past few years. I also remember the particularly enjoyable contribution he made to Itaca, a wonderful album by that quietest of guitar geniuses, the Sardinian Peo Alfonsi. Mirabassi has in the past formed duo partnerships with other accordionists, such as Richard Galliano and Luciano Biondini. However, this duo with Italian accordionist Stefano Zanchini may well have produced his best album yet.
What Mirabassi and Zanchini have in common is the range of music they have both played, not just jazz and Latin American music, but also contemporary classical; Zanchini is a member of the Ensemble Strumentale Scaligero, a large ensemble based at La Scala in Milan. What Mirabassi and Zanchini share is the wish to take each other in any number of stylistic directions, combined with the knowledge that the other will know the route, and that there is going to be happy interplay, surprise and fun along the way.
Mirabassi has described their musical relationship as being based on "il gioco" (game-playing). The idea behind the title of this album, Il gatto e la volpe (the cat and the wolf), is that these are two companions who have plenty of laughs together, their fun being based on a strong sense of complicità.
The fact that both players have immersed themselves in Brazilian music is audible from the start: in Zanchini's composition "Choro Romagnolo", we hear a tune which could have easily been written by Hermeto Pascoal. The pair play it first pleasantly, gently. Then it's chocks away and we are straight in to the chase, momentum and glee. And as the energy is ramped up, so are harmonic adventure and daring. Completely mesmerising.
Then, by way of complete contrast comes the beauty, simplicity and tenderness of Charlie Haden's "Our Spanish love song". Longest of the eight tracks here, in Mirabassi and Zanchini's hands it is much slower than either Bill Frisell or Pat Metheny used to play it with Haden himself – and yet it never outstays its welcome. The palette of sounds and textures that Zanchini conjures up from his Ottavianelli accordion is stunning.
The whole album has a wonderful natural flow from track to track. "Impro No. 5" is a simple childlike melody, but it also has a function: it is a moment of repose between the astonishing headlong virtuosity and velocity we hear in "Chisciotte" (this is the track where your clarinet-player's jaw has dropped through several floors), while also preparing the listener for the many dimensional harmonic and rhythmic Sudoku of "Felliniana" , which sounds like a Nino Rota tune especially re-constructed for a mathematicians' congress. Listen out for some astonishing and quiet final clarinet sounds from Mirabassi in that tune, like the lapping of waves.
I've had this album – from the recently re-launched Perugia-based Egea label – on repeat for about six weeks now. It is definitely and unashamedly one of my records of the year.