Album: Maroon 5 - Jordi |

reviews, news & interviews
Album: Maroon 5 - Jordi
Album: Maroon 5 - Jordi
A startlingly bleak journey into the heart of giga-success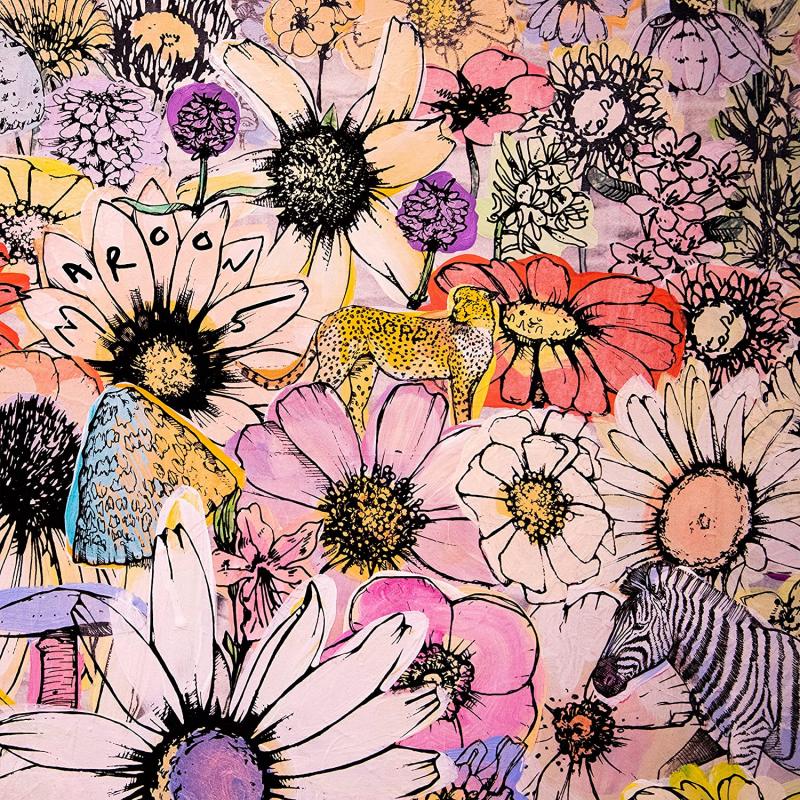 Well this is bleak. Seven studio albums, three live albums, two compilation albums, one remix album, three EPs, 33 singles, 23 music videos, 120 million sales and streams well into the tens of billions seem to have completely erased what personality Maroon 5 might ever have had.
Not that they've ever been a band to frighten the horses, of course: their giga-success has come through comfortably cruising along the middle of the road, cannily adopting zeitgeisty sounds and giving guest spots to current ascendent names, without ever letting them overwhelm their essentially solid soft rock songcraft.
But for all that, they have been possessed of warmth, quirk and distinctiveness. This is a band, after all, whose second biggest hit is the funky, silly "Moves Like Jagger", and leader Adam Levine has always seemed genial enough. But here all that is gone. This record feels like it was written by algorithm: the songs are broadly about standard love and loss topics, but everything is perfunctory, like a clinical summary of how someone might feel in a situation, rather than any kind of expression. "Na na na in my head, na na na in my bed" goes the opening "Beautiful Mistakes" – a song that incredibly manages to make Megan Thee Stallion sound enervated – and it doesn't get much more inspired than that.
It's skilled, of course. Every so often a neat trick like the half rhyme of "be the death of me" / "take my breath away" reminds you what clever craftsmen the band and their 30-odd co-writers) are. But what they're crafting is so desperately empty, it feels like the dormant third or fourth home of an extremely wealthy person. The décor may be modish, even beautiful, but it has no heart. It doesn't help that the sonic modishness leans to the horribly dissociative style of Drake and The Weeknd, and to adoption of Latin pop styles complete with altered vowels – the 2020s equivalent of Sting's hateful Jamaican affectations in the Eighties. Even Stevie Nicks – EVEN STEVIE NICKS!! – has her vocal individuality drained away, and all in all it feels like a record that only Patrick Bateman could admire. In some senses the emptiness of it all is genuinely harrowing – almost impressively so: the sort of thing that JG Ballard-loving avant gardists strain to articulate. But mainly it's just not very good.
Watch "Beautiful Mistakes":