Album: Meshell Ndegeocello - The Omnichord Real Book |

reviews, news & interviews
Album: Meshell Ndegeocello - The Omnichord Real Book
Album: Meshell Ndegeocello - The Omnichord Real Book
Embracing memories and transcending boundaries, this Blue Note debut presents a tapestry of sonic delights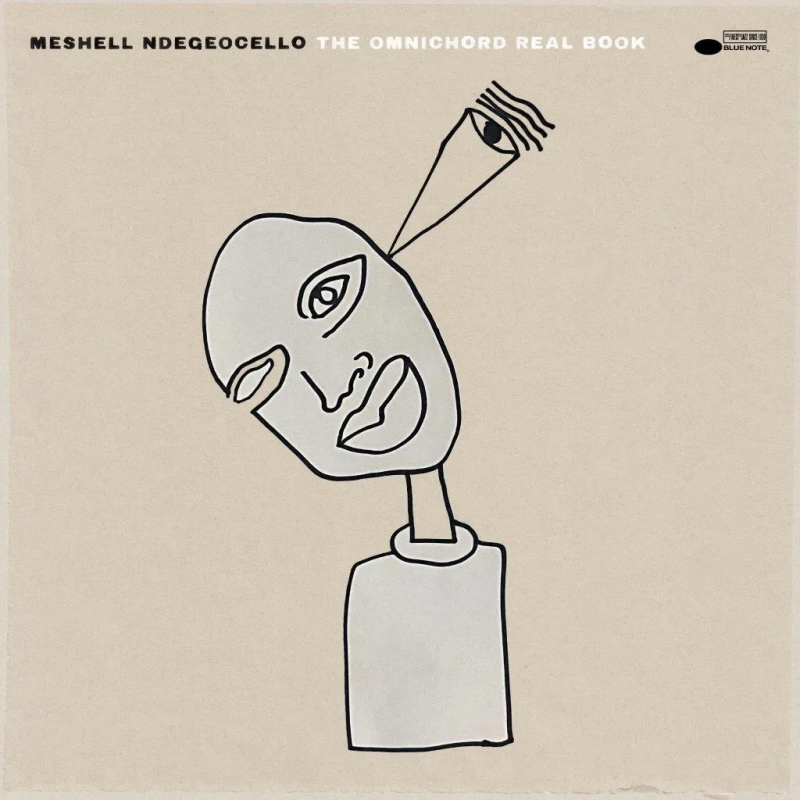 A treasure trove of musical memories: Meshell Ndegeocello
From the celestial vocal harmonies of "Call The Tune" and insistent looped rhythms of "Omnipuss" (in which you feel the spirit of Miles's On The Corner), to the Sly Stone-esque "Clear Water" and intensely vital "Vuma" (featuring South African vocalist and songwriter, Thandiswa, plus vibist and label mate, Joel Ross), this Blue Note debut from the singularly great multi-instrumentalist, vocalist and songwriter Meshell Ndegeocello presents a treasure trove of musical memories.
Like her 2018 album Ventriloquism, The Omnichord Real Book appears to channel a desire to transcend narrow genre conventions, drawing freely from jazz – the Real Book of the album title is a collection of lead sheets for jazz standards which her father gave her – funk, soul, gospel and more.
Ndegeocello's first appearance on a Blue Note record was her gorgeously light-as-air feature on "The Consequences of Jealousy" from Robert Glasper's 2012 album, Black Radio. Two years later, she featured as vocalist and producer on Jason Moran's recasting of the music of Harlem stride master, Fats Waller, All Rise (my 2014 Album of the Year for The Arts Desk). Moran's exceptional pianism is heard here on "Perceptions".
Lead single "Virgo" is a multi-layered, eight-and-a-half-minute masterpiece ("They're calling me, back to the stars, deep outer space"). Alongside Ndegeocello on lead vocals, bass synth and keys, we hear the mellifluous backing vocals of Kenita Miller and Marsha DeBoe, a trio of drummers (Abe Rounds, Deantoni Parks and Andrya Ambro), the mesmerising glissandos of harpist Brandee Younger, the additional textural heft of Chris Bruce (bass, guitar, programming) and Jebin Bruni (keys), plus an ear-catching Farfisa organ solo courtesy of Julius Rodriguez. The song's coda, a stripping back to the purely percussive, is one of the album's many coups de théâtre.
Listen to "Virgo"
Lead single 'Virgo' is a multi-layered, eight-and-a-half-minute masterpiece
rating
Share this article