Album: Steve Earle & The Dukes - Ghosts of West Virginia |

reviews, news & interviews
Album: Steve Earle & The Dukes - Ghosts of West Virginia
Album: Steve Earle & The Dukes - Ghosts of West Virginia
Steve Earle digs deep for an album of pitch-perfect Americana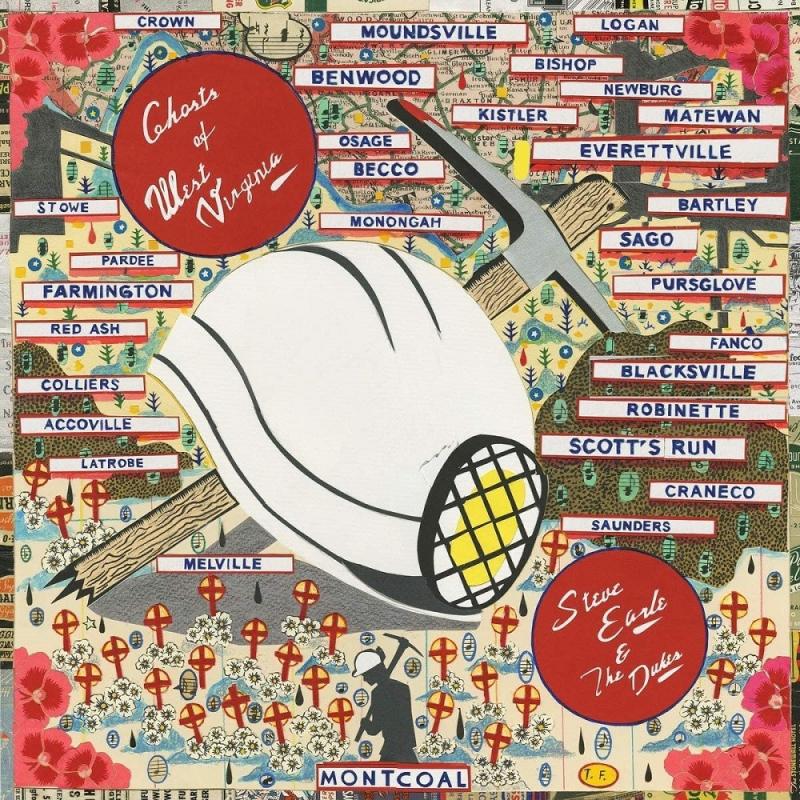 Earle: Americana at its finest
Guy Clark, Steve Earle's mentor and champion and the singer-songwriter to whom he paid homage on his 2019 album, once said that "songs aren't finished until you play them for people". By which he surely meant live, creating that vibe for which the best system, or headphones, is no substitute.
Nothing
beats the communal concert experience, and Earle in the flesh really gets the blood pumping – never more so for me personally than when I was able to present him
on stage
in Washington Square Park last year. Live is what all of us with music at the centre of our lives are truly missing right now.
Ghosts of West Virginia is Earle's 17th studio album and it was recorded with The Dukes in the fabled Electric Lady Studios in Greenwich Village, a stroll across Washington Square from where he's lived these past 15 years and which he celebrated with Washington Square Serenade (2007), an album destined eventually for the stage. And Earle was on stage when life was so rudely and catastrophically interrupted, playing at New York's Public Theatre in Coal Country by Jessica Blank and Erik Jensen, a docudrama which had only just opened.
Earle's songs, which he performed from a chair, playing guitar and banjo, are a commentary on the story and the community among which it is set, a real-life West Virginia community ripped apart a decade ago by the Upper Big Branch mine disaster which took 29 good men – each is named in the chilling "It's About Blood". It was the third Appalachian mining disaster in four years. Neither the play nor Earle's songs pass judgment on the rights and wrongs of mining. Rather they bring together the testimonies, the memories, and the grief of those left behind (pictured below by Jacob Blickenstaff, Steve Earle and The Dukes at Electric Lady Studios).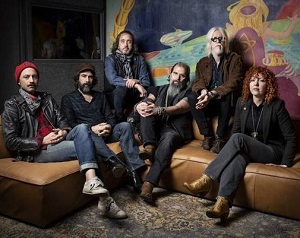 Ghosts of West Virginia is a powerful suite of songs at once both new and familiar-seeming, for they draw on folk music tropes (the call and response of the opening track, "Heaven Ain't Goin' Nowhere", for example, a song with echoes of Earle's "Jericho Road") and feature a West Virginia folk hero, pile-driving man John Henry, after whom Earle's youngest son is named. Seven of the songs are from the play, the additional three "are not directly related to the events" of that fateful day but they are all "dedicated to the people of West Virginia who occupy a unique position in the history of the United States of America." It's one of the country's poorest, dependent on coal and lumber, where folks "take whatever fate provides", as he sings on the tender and reflective "Time Is Never On our Side".
The songs reflect the lived reality of those in its mining towns and Earle, whose distinctive voice roils up from the depths, tells their stories well. The a cappella of "Heaven Ain't Goin' Nowhere", its lyrics mixing bar and Bible in that way that southerners always do, gives way to a rolling country song, "Union, God and Country", which sums up the poor workers' lot. "Devil Put the Coal in the Ground", Earle's banjo to the fore, Eleanor Whitmore's fiddle gracefully intertwining, is a powerful two-step, driven by Brad Pemberton's percussion and Jeff Hill's bass. Ricky Jay Jackson's dobro adds that distinctive "dirty" sound.
The album's pacing is perfect: "If I Could See Your Face Again", sung by Whitmore in a heartrending performance of which Emmylou Harris would be proud, is sequenced between "It's About Blood" and the visceral "Black Lung", which in turn gives way to a rockabilly celebration of flying ace Charles Elwood Yeager, which takes us into "The Mine", a country ballad. "It's gonna get better when my brother gets me on at the mine," Earle sings in the gravelly voice of weary resignation that's so expressive of the miner's lot.

Ghosts of West Virginia is Americana at its finest, and the Dukes – husband-and-wife team Chris Masterson and Whitmore, Jackson, Hill, and Pemberton – are tight and cohesive. Earle himself produced and the album is recorded in mono, a response to Earle's hearing loss which means he can no longer discern stereo separation, but which feels entirely appropriate to the subject matter.

The album is dedicated Charles Kelley Looney, Dukes' bassist, who died suddenly last year. And let's hope the play gets its moment in the post-Covid sunlight.
Earle's songs don't pass judgment... Rather they bring together the testimonies, the memories, and the grief of those left behind
rating
Share this article