Angel Olsen, Eventim Apollo review - rock reinvention at its loudest |

reviews, news & interviews
Angel Olsen, Eventim Apollo review - rock reinvention at its loudest
Angel Olsen, Eventim Apollo review - rock reinvention at its loudest
A wonderful voice, lost in sound
Wednesday, 12 February 2020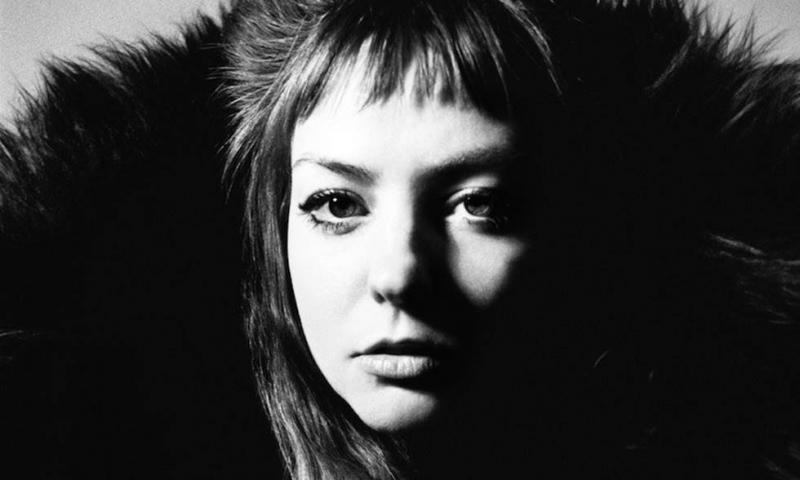 Angel Olsen
Angel Olsen's show at the Eventim Apollo has been much hyped and publicised over the past weeks, an indie chanteuse reinventing herself, recasting herself with a darker, more rocky sound.
Her set was clearly and obviously "rock", a sound and atmosphere that often detracted from her wonderful voice, with its brilliant mix of soft warmth and clear, piercing heights. There was something a little off, too, with the sound itself – it was too loud, and at times made both Olsen and her band appear a little sharp. It was a sound that would have worked well in a festival but could be jarring in an enclosed space.
That this was to be the darker, more operatic side of Olsen was apparent from the stage and set, with a black-and-white backdrop of stairs and a band dressed all in black. There were strings, guitars and keys, all brought to a triumphant crescendo in her first song, "New Love Cassette", a barnstormer from her new album, All Mirrors. A throbbing bass underlaid Olsen's singing, a good counterpoint to her higher, sustained notes. From this she moved to the keyboard, and into "All Mirrors", another song that felt a little stadium rock.
"Spring" rose into an extended guitar solo, a red light flooding the stage with new age atmosphere. The next song followed in the same vein, ending in an almost-soundscape. Olsen followed this with "Lark", which foregrounded the delicious softness of her voice, before cracking into a howl of sorrow.
Olsen began to engage with the audience at this point and, as happens so often, visibly and audibly seemed to relax into her set, with a warm orange light providing neat pathos to the character of "Summer". This had an almost cowboy lilt, with a nice solo that was sadly cut short.
Olsen introduced her next, "Tonight", as "a song for me", returning to the keys with a satisfyingly quieter accompaniment from her band. The sound swelled and rose gently with strings and synth. Her following piece was taken from her 2012 release, Half Way Home, an announcement that drew big cheers from the crowd. A discordant, jangling guitar was underpinned by a solid bass, rising to points of crescendo, then softer lows.
In her next song but one she gave the audience what they wanted, "Shut Up Kiss Me", introducing it as a new song with a story about writing it in her hotel bedroom just before she played that night, instructing the band as if she was playing it off the cuff, something she repeated halfway through – a little naff, perhaps, but charming nonetheless. It also mirrored the playfulness of the song's lyrics well, with both Olsen and the band clearly enjoying its triumphant sense of fun.
"Forgiven/Forgotten" (from 2014's Burn Your Fire For No Witness) lost her voice a little through sheer volume, but her next song, "Sister" (from 2016's MY WOMAN), which started with just Olsen singing, was warmer, more inviting, a little inflection of Fleetwood. "Windows" began in the same way, with just Olsen on stage, an aching piece of Americana. "Endgame" saw her accompanied solely with drums and bass to start, but with a minimalism that complemented Olsen on keys. For her final song before the encore, "unfucktheworld" (back to Burn Your Fire), Olsen sang on her own, something which was a pleasing contrast to the rest of her orchestral set. As she accompanied herself on guitar, her rich, varied voice was shown to perfection. "Chance" was her last piece, a melancholic farewell to the end of a set that she clearly enjoyed.
The sound swelled and rose gently with strings and synth
rating
Explore topics
Share this article