CD: Espen Eriksen Trio with Andy Sheppard - Perfectly Unhappy |

reviews, news & interviews
CD: Espen Eriksen Trio with Andy Sheppard - Perfectly Unhappy
CD: Espen Eriksen Trio with Andy Sheppard - Perfectly Unhappy
Intermittently striking union of Norwegian jazz combo and British saxophonist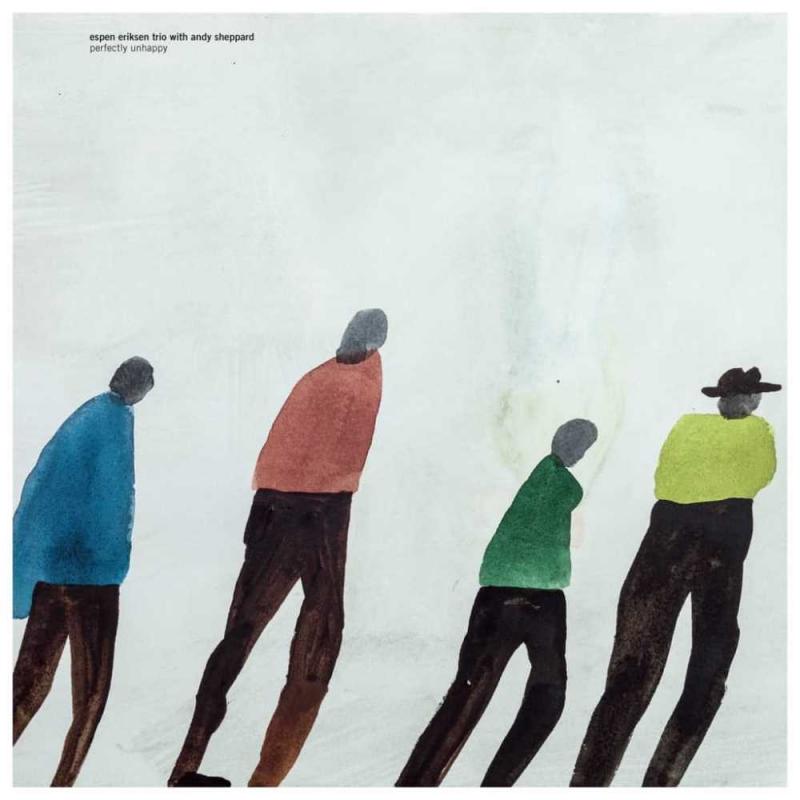 'Perfectly Unhappy': diaphanous
Perfectly Unhappy's sixth track makes the album's case. Until this point, Andy Sheppard's playing has largely gone with the flow; working through and around the melodies pianist Espen Eriksen has composed for his trio's first recorded collaboration with the British saxophonist. A minute 20 seconds into "Naked Trees", the double bass comes to the fore. Then, after another 55 seconds, Sheppard begins playing with a free-flowing sinuousness and spontaneity which wasn't previously apparent. The next two tracks, "Revisited" and the album closer "Home", are similarly energised.
Sheppard and Norway's Espen Eriksen Trio are not strangers. He first guested with them live in 2016 and, since then, they have played Korea and Norway. That they've united in the studio is unsurprising. What's unexpected is quite how much the combination of the trio (Eriksen, Andreas Bye on drums and Lars Tormod Jenset on bass) and Sheppard has less of a new, cohesive voice than might be expected.
If Sheppard's sax were absent from Perfectly Unhappy's first five tracks, the album could pass for the almost-fully fleshed-out skeleton of the successor to the trio's last studio set, 2015's marvellous Never Ending January. Indeed, the new album's striking sleeve art echoes that of its predecessor. The trademark concision of Eriksen's playing is apparent, as is the unit's fondness for shuffling rhythms and rippling arrangements.
The relative lack of entry to new pastures is probably to do with the album's eight pieces having been specially written by Eriksen for the sessions. Possibly, there was an element of second-guessing in the compositional process: "How would this work with Andy Sheppard in the trio?"
Nonetheless, the diaphanous Perfectly Unhappy swiftly enfolds the listener. This is the jazz equivalent of slow-motion footage of raindrops snaking down a window pane. Live dates for the Sheppard-augmented trio are scheduled for September and October. Perhaps these will provide opportunities to stretch out.
'Perfectly Unhappy' is the jazz equivalent of slow-motion footage of raindrops snaking down a window pane
rating
Explore topics
Share this article